Bicycle Training – They say that New Year is the best way to start a new habit; adopt a new routine that you can bring with you for the rest of the year or even your life. With the unpredictable rain coming almost every day, it's a good choice to bring your cycling exercise outside into the comfortness of your own house. What exactly you need to start this exercise? If you are new to this bicycle training affair, Rodalink is here to help you start from the scratch. So, pay attention, because we will introduce you to the world of bicycle training to help you build a better relationship with your bike and bike trainer. Here we go!
Step 1: Get Your Bicycle Ready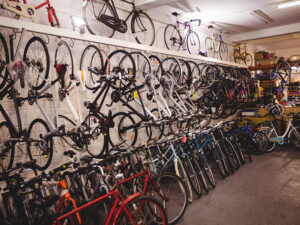 Cycling outside is fun because you can do that in groups with friends, while visiting so many different places to take photos and basically enjoy the day. But in the times where our movements are limited during the pandemic and rainy season, it's better for us to exercise from our home. Indoor bike trainers can be a great way to maintain your shape while also killing your boredom. The first thing that you need to have is of course a bicycle. If you don't, we recommend you to go see our bicycle collection right here before proceeding further down.
Step 2: Choose Your Trainer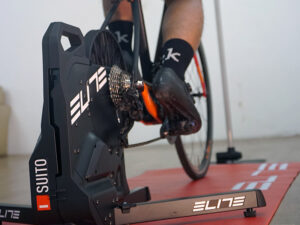 Now that you have your bicycle, it's time to choose your bike trainer. We have a wide selection of bike trainers that you can choose. There are bike trainers that can be connected to virtual training platforms such as Zwift that will help you ride with your friends virtually. You can also ride by yourself on the same platform. By observing your performance, you can manage your exercise as easily as you do outside on the track.
Step 3: Don't Forget to Measure Your Heart Rate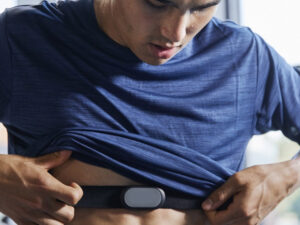 The training won't be complete if you cannot get the data on how you progressed throughout the ride. Heart rate monitor can be your way to get the right data. Basic monitor models time your workout and give you continuous, average, high and low heart rate data, as well as the high, low and target heart rate reached during your workout. You can use the monitor strapped to your chest during the ride to calculate how you perform. With bluetooth-connected features, you can later examine the data from your smartphone or computer.
Now you are ready to go on a fun bicycle training exercise right from the comfort of your home. Don't forget to tell your friends too so you guys can ride together even during the rainy days. Happy cycling!