Bicycle Saddle – Saddle is the part of a bicycle where a rider spends most of their time on. The most important selling point that a saddle should have is of course, how comfortable it is. To achieve a certain degree of comfort, the saddles were made with a shape that fits the rider and using materials that will bring comfort such as gel and foam. If you want to up your cycling game, you need to make sure you can stay comfy on your ride for hours. Rodalink knows how to achieve that and we will share it for you right here:
Be Comfort On Your Bicycle Saddle
Fit Your Posture To Divide Weight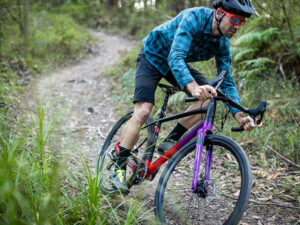 Before you ride, you need to get a bike fit to see if you divide the weight between handlebar and saddle properly. The ideal allocation for you to feel comfort is to give 30% weight on the handlebar and the other 70% on the bicycle saddle. This allocation will reduce weight on your saddle and also the pressure on your sit bone.
Everybody Has Their Own "Right Saddle"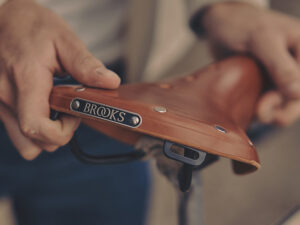 Just like a soulmate, you need to find your own saddle. And it's not easy. Plus you cannot ask anyone, because they will have different preferences (because everybody has a different butt, right?). Do your own research, try different saddles and see which one fits you the most. Also, some saddles were made to fit yourself after you used it several times. Some even, shaped into your own butt shape after some time.
Toughen Up Your Skin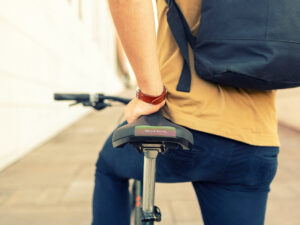 After several miles of riding, your skin will get tougher. Your first ride could be a literal pain in the butt, but after sometimes, your skin will get used to the way you pedal and you will find your comfort eventually. So, don't give up just yet. Maybe you need to give the saddle time to be comfortable on your butt – or the other way around.
Use a Proper Cycling Apparel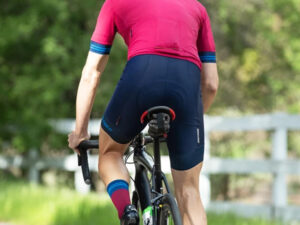 Cycling short pants or bib shorts are usually made with padding that helps you easen up the riding pain. It provides an additional damping layer between the bicycle saddle and your butt. The shorts with gel or foam padding available in different sizes, so you can choose your own freely. Take a look at our collection and reward your sore butt with a great comfort on your next ride.
As for saddle, Rodalink has various great brands of saddle: Brooks, Selle Royal and Pro that you can start with. Simply click down below and explore more!