Buy Bicycle Singapore – Everybody wants to use their bicycle right after they purchase it. If you buy a bicycle in Singapore where the trend is currently high, there are chances that you probably will be in a queue and cannot get your bicycle right away from your favorite bicycle shop. Taking this into consideration, Rodalink came up with a way where you can get it faster; if you want to assemble the bike by yourself. Of course, there is a risk that comes with assembling a bike by yourself. That's why Rodalink has a solution for you:
Buy Your Bicycle At Rodalink.com To Get It Assembled In Box
99% Assembled Bike In The Box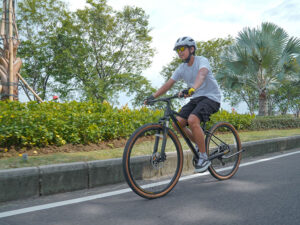 We understand that you want to use your bike as soon as possible. This program is currently available for several bikes only at Rodalink. The bicycles include some MTB and hybrid bikes. The bicycles are arranged in a 99% assembled condition and packed in the box before being sent to you. This process will make the delivery process faster and also more efficient.
Do The 1% By Yourself
After the bike arrives, you can open the box and find the tools and parts provided. Bring out the bike carefully. All you need to do is to install the pedals and rearrange the handlebar accordingly. You just need to follow the steps in the printed guide that we include in the box or you can scan the QR code to find the video guide on Rodalink's youtube. The steps are easy and you have all the tools that you need in the box so you can do it all by yourself. You can also check the video as shown below.
Ready To Ride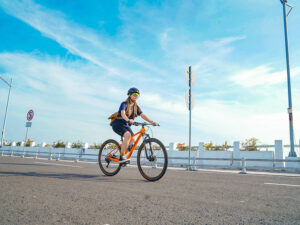 You can start your riding right away after you finish the 1% process of assembling the bike. It's an easy process that also gives you a chance to experience the fun part of assembling the bike. If you need any assistance, don't hesitate to contact us and we will help you. You can also browse more parts, accessories, and apparel from the Rodalink.com lineup to make your ride even more enjoyable!