Cycling has become one of the low-impact activities favored by many. But if you need more reasons to motivate you to get started on your road bike riding, here are some benefits of road cycling that you might need to read.
What is Road Cycling?
Road cycling is when cyclists ride their bikes on paved roadways, including racing, commuting, utility cycling, or even recreational events. Usually, riders will ride a road bike for road cycling, known for its lightweight frame and drop handlebar to support an aerodynamic riding style. Although some others might also use another type of bike for commuting and cycling on the road, for example, using the city bike, folding bike, gravel bike, etc.
Despite riding a bike on the road, cyclists must follow the traffic laws like any other motorcyclist. In Singapore, every cyclist must wear a helmet when riding on the street, attach the white front and red rear lights on the bike and turn it on when the road is dark to make riders visible to others, and carry a bike lock whenever they are going.
When riding on Singapore's footpath, the maximum speed for riders to ride their bike is 10km/h and 25km/h on shared paths. Cyclists are required to follow all traffic signs as well as travel in the same direction as the traffic flow.
6 Benefits of Road Cycling
It is not rocket science to know that there are benefits of cycling for skin because riders—especially those who commute to work—have to be under the sunlight early in the morning, where vitamin D is the richest. If you have read another blog post on our website, you might also discover the top 5 benefits of cycling, such as being good for cardiovascular strength, improving your mental well-being, and many more.
Today, you are going to know more advantages of cycling on the road, for example:
Reduce Risk of Disease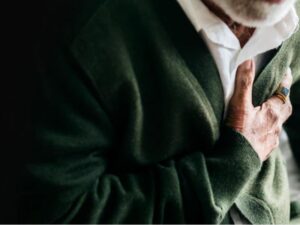 In our other blog post, we mentioned cycling is a great cardiovascular exercise that you can enjoy. Hence, it is not surprising if we tell you that cycling help to reduce the risk of particular diseases and conditions such as cardiovascular disease, cancer, and premature death. This data is cited from BMJ research in 2017, which concluded that cycle commuting was associated with a lower risk of C-19, cancer, and all-cause mortality.
Aside from this, earlier in 2016, Plos Medicine arranged a study of Danish adults and concluded that regular cycling had been consistently associated with a lower risk of chronic diseases such as Type 2 Diabetes in Danish adults. Although, of course, personal lifestyle and genetic records from family might also occur in most of the studies.
Improves Balance, Posture, and Coordination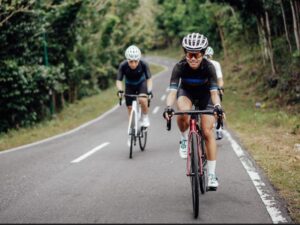 Remember that balance deteriorates with age and inactivity; therefore, it is essential to maintain it. By cycling, you can enhance your overall balance, coordination, and posture by keeping your bike upright as you stabilize your body figure. This improvement in balance enables you to prevent falls and fractures that may put you on the sideline while you are recuperating.
High Level of Memory Retention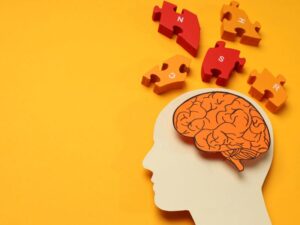 One of the benefits of biking everyday is it helps riders to maintain their memory. When riding your bike, there will be productions of new brain cells inside the hippocampus that focus on memory functions.
Weight Control and Obesity Prevention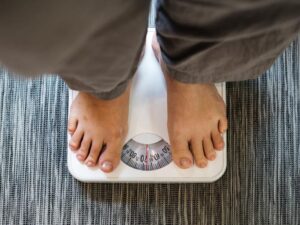 Riding on the stationary bike has become an everyday activity for people in gym clubs. It is not a secret that one of the effect of cycling on body shape female and males are to keep it ideal. Cycling increases the metabolism rate, burns body fat, and builds muscles.
By exercising with a bike, you should burn at least 8,400 kilojoules or around 2,000 calories each week. If you are cycling at a steady pace, you will burn roughly about 1,200 kilojoules (±300 calories) every hour. Hence, the British studies conclude that a daily half-hour bike ride burns approximately 5kgs of fat over a year with the condition that riders should constantly stick with this training plan.
Allowing You to Make Creative Breakthroughs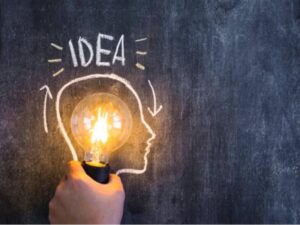 As someone who works in the creative field, such as artists, musicians, writers, or even top executives, a creative blockage is common, yet you wish it could vanish as soon as possible.
The good news is that there's a study that discovers how 25 minutes of aerobic exercise can help to boost at least one measure of creative thinking as a result of the oxygen flow to the grey matter area that enables you to breathe a space from pressure as well as sparkling the neurons on your brain.
Cycling Strengthen Your Leg Muscles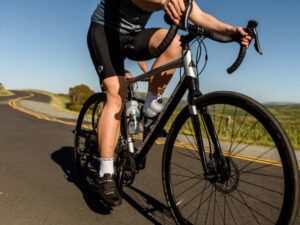 Another effect of cycling on body shape is it helps build and strengthen the muscle in your legs area without over-stressing your joints. Cycling mostly targets the quads, hamstrings, glutes, and calves of your lower body.
To make the most out of it, you can enhance your cycling performance by combining the exercise with squats, leg presses, and lunges a few times a week to gain even more muscular legs.
How to Start Road Cycling for Beginners
If it is your first time trying to go for a ride by bicycle, here are some preparation you need to do to get a more comfortable and safer ride:
Get the Right Gear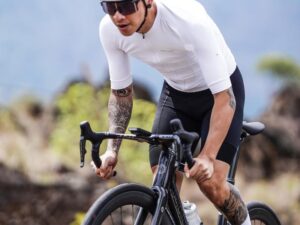 To make your riding more comfortable, choosing the right gear is mandatory. For example, you can find something that extends below the knees for the bottom front apparel to maximize chafing from the saddle. Besides, you can also consider getting padded bottom wear to help you feel more comfortable when sitting on your bike.
For the footwear, clip-in shoes for clip-in pedals will help you ride with more stability and allow the workout to be more effective as clip-ins might help you to activate your hamstrings and quads while making it feel smoother and more enjoyable.
Get the Correct Bike Setup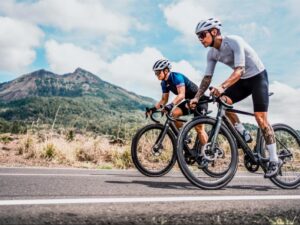 The next thing you should be paying attention to is ensuring the setup of your bike has been done correctly. A proper bike setup will help you to reduce the risk of injury. Here are some of the tips you might find helpful when setting up your bike:
Ensure the top of your seat is at the hip height so your knees will slightly bend and not locked straight at the bottom of the revolution;
Make sure the handlebars of your bike are at a height that allows your arm to be slightly bent;
Remember always to check whether there is some resistance on the bike to help you control your pedaling and lower the chance of hip injury;
Once you have started riding, remember not to point your toes down and maintain a neutral spine with your shoulder pulled back and down;
Lastly, avoid leaning into your handlebars; instead, keep your weight back on your legs.
Conclusion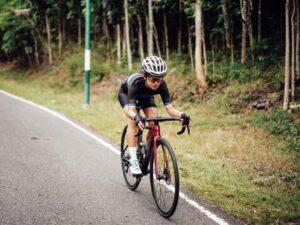 In general, there are lots of advantages of cycling for both physical and mental health. For example, one of the most noticeable cycling benefits for ladies is to help reduce weight and keep the body in shape.
But of course, you don't want to push yourself too hard and overdo your cycling routine too much, especially if you are new to cycling. You will also have to make sure to stay hydrated in every session of your cycling exercises. Consider following the indoor bike training class to improve your balance and bike handling.
Ready to get on your bike and start your cycling routine? Whether you are looking for a bike for your outdoor rides or equipment to help you train on your bike handling course indoors, you can get the best bikes with high-quality components and affordable price offers only at Rodalink.
Rodalink offers a wide selection of bikes, accessories, parts, and apparel from renowned brands. You will find any bikes that are suitable for your cycling needs and fits your budget. By purchasing from Rodalink, you will have your bike delivered in front of your doorstep in ready-to-ride form.
You may also be less worried about adjusting your bike for a more comfortable ride because Rodalink has a one-stop cycling shop with a group of professional teams that will gladly assist you in setting up your bike.
So what are you waiting for? Start your healthy lifestyle today by biking. Get the best equipment for your cycling journey at affordable pricing offers only at Rodalink.