Changing bike tires is one of the inevitable events for the bike owner. For beginner's knowledge, changing a bike tire is like changing your sports shoes. You will need to know the correct bike tire sizes to replace your old worn-out tire with the new one successfully.
How many bike tire types and sizes are there in the market, and how do you measure them correctly? This article will give all the information you will be more than glad to know about, so make sure you are not missing a single word and keep reading.
Bike Tire Types
Just like the varieties of bikes that you can find at your local bike shop, there are also various bike tires manufactured to fit different types of bikes—starting from the slick road bike tires to the knobby mountain bike tires. By means, the types of bike tires are grouped according to the riding style it serves, for example:
Road Bike Tires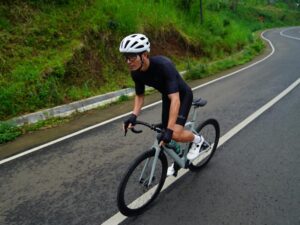 We all know that the road bike tire serves the purpose of rolling fast on smooth surfaces, making it the characteristic of being smooth and slick so it can perfectly roll faster. The road bike tire sizes usually use the 700c wheel, running at high tire pressure between 80psi to 130psi, depending on the rider's preferred riding style and weight.
Urban/Commuter Bike Tire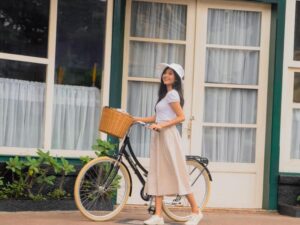 The commuter bike tire usually comes with a slick tire to maintain efficiency but with wider width for additional volume and comfort when running around rougher roads and serves as a feature to protect your tire from punctures.
Gravel Bike Tire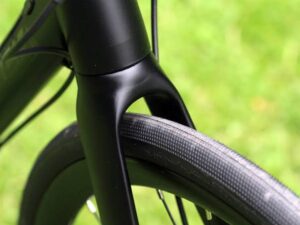 Most of the gravel bike's tire is a cross between the road and mountain bike tire, while adapting the cross-country mountain bike's tire with a tread but a more low-profile pattern and only in the center part. This type of tire is the perfect choice for commuter riders who wish to get a bit more grip over the terrain.
Mountain Bike Tire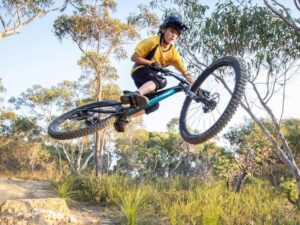 The mountain bike tire types may vary depending on the road conditions it will cross through. From the hard-packing dirt terrain to the muddy or rocky one, each road condition will require mountain bikers to have tires with different knob patterns to keep riders still on their bike.
But generally, the mountain bike tire will be wider compared to any other type of bike. It also comes in higher volume to offer riders a maximum grip and a crusher ride. The tread pattern will be more aggressive than the gravel bike's tire.
Bike Tire Sizes
Different types of bikes in modern days like today are:
Tire for Mountain Bike
The mainstream bike tire size for mountain bikes nowadays is the 27.5-inches and 29-inches, while the older type (primarily manufactured before the 2000s or until the early 2000s) might use the 26 bike tire sizes. The width of the bike tire will depend on the type of the mountain bike itself.
Here is some example of mountain bike tire width chart size range:
Cross-country mountain bike tire width is between 1.9-inches and to 2.3-inches wide;
Trail and Enduro mountain bike tire width will be between 2.3-inches and 2.5-inches wide;
Downhill mountain bike tire width is up to 2.5-inches wide.
Tire for Road Bike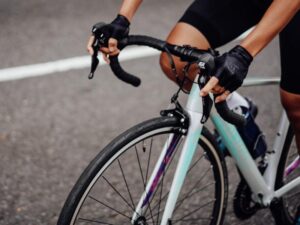 Most road bike tires will use a 700mm outer diameter bike tire with a width starting at 23mm to less than 30mm.
Tire for Kids Bike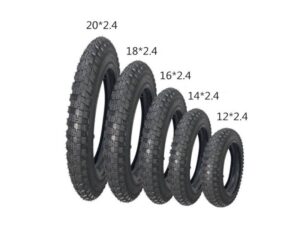 The typical diameters for a kid's bike are around 20-inches to 24-inches—though some bike manufacturers might also build a bike below 20-inches, it is not common— as for the width, it may vary.
How to Know Tire Size on The Bike
There are various sizing of bike tires. The most direct way to find out the sizing of your bike tire is by checking the tire sidewall, and you will find the tire size and width printed on it. Beginners might ask how to read bike tire size on the sidewall. Manufacturers commonly print only one set of sizing numbers on a tire. But in a rare case, you might see two or three other sizes printed. Below is the example:
Tire Sizing on Mountain Bike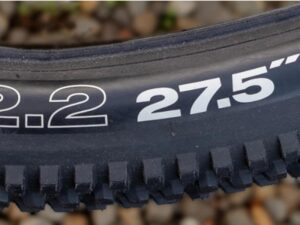 You might see the numeric of 29 x 2.3 on the sidewall of your mountain bike. This type of sizing is the traditional sizing system writing that measures a bike tire based on the measurement of the tire's outside diameter which means the outer diameter of the bike tire is in 29-inches, and the width is 2.3-inches.
Tire Sizing on Road Bike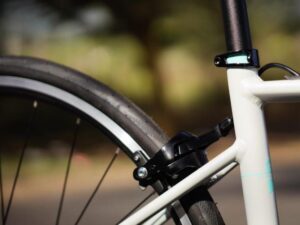 The road bike tire sizing might be using the French system to write down the tire's sizing. The road bike tyre sizes of 700c x 25 indicate the outer diameter is 700mm in 25mm of width.
The Sizing of ISO for Both Road and Mountain Bike Tire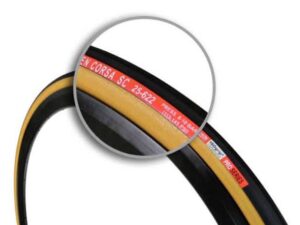 Although not common, some bike tire manufacturers use the writing system of the International Standardization Organization (ISO) that counts the inner diameter of the bike tire instead of the outer as found in traditional and French methods.
The 700x25c of the road bike is identified as 25-622, which reads as 25mm in width with 622mm of inner diameter. You might have to look for the ISO bike tire sizes table on the internet if your bike tire is only printed using this system.
Conclusion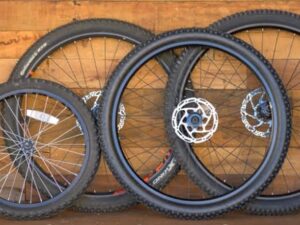 The guide above is a standard sizing and measurements for bike tires. However, different manufacturers might have a slight inaccuracy in the width measurement, so some bike tires might seem fit while others will feel slightly tighter. It will be better for bike owners to buy tires of the same brand as a replacement unless you do not mind extra work to fit a slightly tighter tire.
Although some people might say that you can practically use any combination of tires that share the same bead-seat diameters, using a widely disparate size is not a wise decision. A narrow tire on a wide rim will result in pinch flats and rim damage, while a wide tire on a narrow rim will risk sidewall and rim failure.
Not sure about which bike tire size to buy or are confused about finding the fitted bike tire sizes for height? Why don't you bring your bike to pay a visit to Rodalink? Located in Jurong East and East Coast, Rodalink is an official distributor of Polygon bikes that also offers a wide range of bikes, accessories, parts, and apparels from world renowned brands.
Rodalink is also coming with a one-stop cycling shop where you can get your bike being managed by a professional and experienced team. From changing bike tires to thorough bike inspection and maintenance, you can entrust all the work to Rodalink's team.
For a more beneficial offering, you can also complete the online registration to become part of the Rodalink community members and get a special discount for your bike services and granted special deals for your purchase. Instead of risking buying the wrong size of bike tires, visiting Rodalink will solve your problem faster. Cycling is never complicated as long as you start with the right team, such as Rodalink.