Adventure Bike – Looking for bikes that are best in both worlds? You might be familiar with hybrid and gravel bikes. However, sometimes it's hard to distinguish both due to the familiar usage and you're going to start to wonder: which bike is suitable for my needs? What should we consider if we're going to choose one of these bikes? Don't worry, we've got you covered!
Hybrid and Gravel Bikes Differences
Geometry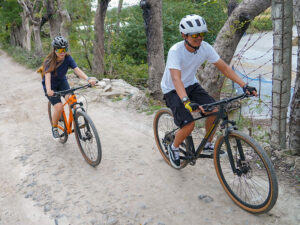 Although designed to cross more variative terrain, hybrid and gravel bikes feature different geometries. Hybrid bikes are designed with geometry that enables the rider to have an upright position with a flat handlebar. Furthermore, this bike combines both MTB and urban bikes; designed with shorter reach and longer stack. Hybrid bikes are also equipped with suspension forks to help to dampen the road.
Meanwhile, gravel bikes are equipped with drop-bar handlebars like road bikes. This calls out more aggressive riding, although not as aggressive as road bikes. Both bikes are quite similar in the looks, but gravel bikes built with longer wheelbase and slacker angle for their frame and forks.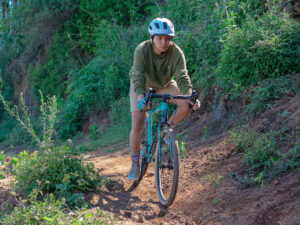 Price Range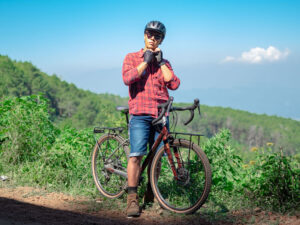 You might also come to the next question: which one has the best value between these two bikes? Being faced with so many selections of hybrid and gravel bikes, you might be exposed with many price points. Gravel bikes usually offer the higher price, due to the better performance to cross more difficult terrain than hybrid bikes. Gravel bikes usually offer room for customization to add a water bottle cage or maybe even racks. But is it always the best? Always remember, the best bikes are the ones that are suitable for your budget range.
Suitable For Certain Riding Goals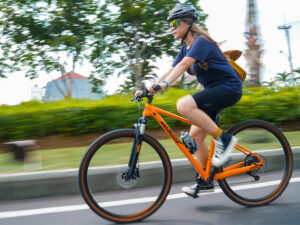 Last but not least, you need to have a good understanding of yourself. Ask yourself: what style of riding that you want to do? If you're one of the riders that are looking for fun at the weekend, hybrid bikes such as Polygon Heist X series are the best option for you. However, if you're a rider that is looking for a bike that is comfortable for long distance touring, gravel bikes such as Marin Nicasio and Polygon Bend R series are perfect!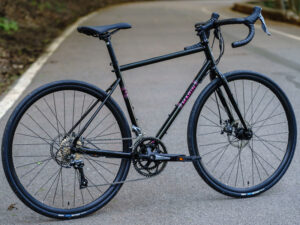 These two kinds of bikes offer great value for you who are looking for an all-around bike and can be used for a wide variety of terrain. Always remember, the best bikes are the ones that suit you best! Find the bikes that you need only on Rodalink Singapore; visit us today and find your own!