To make your daily activity more convenient, you will need transportation that is always available. Investing in a city bike Singapore is one of the smart solutions you can come up with. It will not only save you time from waiting for someone to fetch you for your daily commutes but also will save you lots of money from keeping calling for online transportation services.
Finding the right bike within a budget might not be very easy but is possible to do. What you need to do is understand what you are looking for. Here is a summary of what a city bike is as well as a recommendation to find quality for price city bikes which although not necessarily cheap city bike Singapore but you can consider investing in.
What is a City Bike?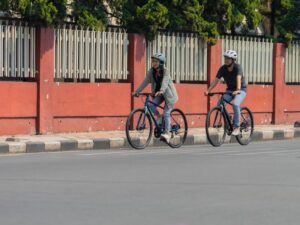 A city bike is also known as a utility bike made to be a practical transportation choice in urban areas. They are specially designed to offer a comfortable riding position for running errands or daily commuting with minimal maintenance. It can efficiently get you from one place to another with an earlier control during the ride.
You can say that a city bike is the most common form of a bike globally. A city bike is focusing on short-distance comfortable riding and practicality instead of speed. It usually comes with a slightly curved and elevated handlebar that allows its rider to have more comfortable riding positions.
It comes with fewer gears and might not be as lightweight as a road bike and not as fast, but is comfortable to be ridden for daily activities. A city bike might be individually owned or operated as part of a public sharing scheme which is also why you can find city bike rental Singapore. One of them is the city bike kaki bukit Singapore
You Might Love This!
City Bike History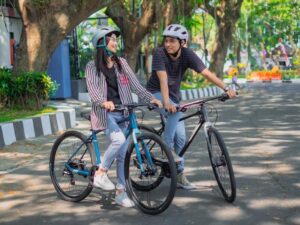 The earliest mention of working bikes happened in Paris in 1874. However, at that time, people didn't use the same bike as what we know today. But since then, the design of bikes kept developing until the founding of "safety bikes" which looked almost like modern-day's city bikes in the 1890s and had caused a bicycle boom.
The main usage of a bicycle during the bicycle boom is not only for sport and recreation purposes but also adopted by many professionals such as police, postal workers, municipal workers, delivery man, and even used as basic transportation for many people. By 1902, the boom had come to an end and nearly all cyclists were riding bicycles for practical purposes.
During World War II, people in Western Europe started a trend to add a small motor to their utility bikes and it's known as motorized bikes. This is because many people couldn't afford a regular motorbike or car, so a city bike motorcycle or motorized city bike became a smart alternative.
City Bike Size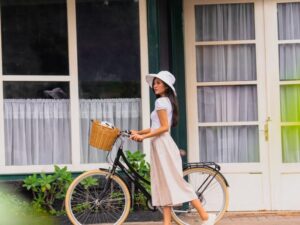 For a better experience in commuting by a city bike, it will be better to find the right sizing of the bike. The city bike's size is determined by the frame size which refers to the seat tube that composes a frame bike. Usually bike size is printed through the bike's frame but if you can't find it, then you can measure it manually from the center of the crank to the top of the seat tube.
You can also measure what's the best size of a bike for you to ride through an online measurement. You will get advice based on your height and the type of bike you want to ride.
Polygon city bikes like Path 3, come with four sizing of S, M, L, and XL. You can look at the size chart below:
| | |
| --- | --- |
| Height in centimeters | Recommended Size |
| 150cm to 160cm | S |
| 160cm to 170cm | M |
| 170cm to 180cm | L |
| 180cm to 190cm | XL |
What to do if you are in the middle of both bike sizing in the chart? If this happens to you, then you have to measure your arm span. Choose a bigger size of the frame if your arm span is longer and a smaller size if it is shorter.
Usually, there is no differentiation in sizing between a standard city bike and a ladies' city bike. The only difference is the design. A ladies' city bike usually comes with a basket in front. Are you looking for a ladies city bike Singapore? You can visit Rodalink and look for the Oosten series.
City Bike Pros and Cons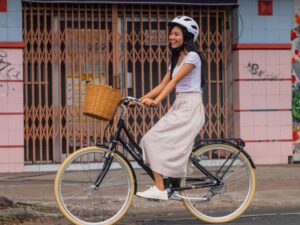 There are always pros and cons in everything, just like two sides of the coin. The good news city bike can bring to you is that it demands minimal maintenance. It also offers you a more comfortable riding position for running errands. A city bike is also really suitable for a beginner who is just into cycling.
Price-wise, a city bike is usually cheaper than other types of bikes. But the downside of a city bike is that it can be quite heavy although this can be avoided if you are using one of the best city bike Singapore: Polygon Path 3 as it's manufactured with the lightweight AL6 frame.
Using a city bike for climbing hills will be challenging. A city bike might not be the best option if you are seeking a fast riding bike or looking for an off-road cycling bike. This bike is more suitable for a rider who rides their bike on gentle trails with moderate speed.
Conclusion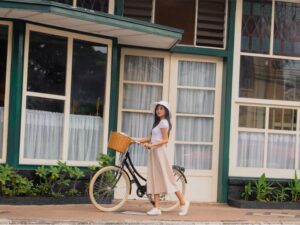 If you are living in an urban area and wish to travel without stress or fatigue, you might have to consider investing in a city bike. Of course, this applies to you who seek comfort instead of speed during the ride. A city bike is for those who want a better transport option to run errands, commute, and have a nice stroll around the gentle urban pavement without the need for rush in speed.
Ready to invest in a city bike? You might want to visit Rodalink which not only sells Polygon best city like Path 3 but also offers a wide range of bikes from renowned brands. They also sell various accessories, parts, and apparel. Even if you are new to cycling you will not have to worry because Rodalink has everything you need and will gladly assist you to help you start your cycling journey.
You can also apply to become part of the Rodalink communities for more benefits. The registration is free and cardless, you can use it globally like at Rodalink in Malaysia and Indonesia. By shopping more, you will level up your membership tier and will gain more benefits.
For every SG$1 purchase, a member of the Rodalink community will gain 1 point. This point is valid for two years marked by the date of transactions. Every 100 points are redeemable for an SG$2 purchase discount. Bike shopping is more exciting and beneficial by doing it at Rodalink!