Preparing the best items for cycling might be a must for some riders. One of the items that most reader eager to own is a cycling jersey, since it spice up their cycling looks. If you are one of them or just get into cycling, and want to start to own some cycling items, cycling jersey might be the right item to start! This article will help you to find more about it!
Cycling Jersey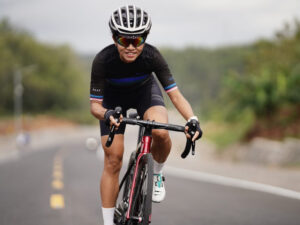 If you often looking at bikers that goes on road or any other terrains, most of them often use this specific kind of clothes that made them look like a professional bikers. That clothing is called cycling jersey,
Cycling jerseys are specialized garments made of lightweight, sweat-wicking fabrics that keep you cool, dry, and comfortable while you ride. Great jerseys are made of breathable fabric, which will keep you comfortable while riding. A proper cycling jersey will discharge sweat away from your skin and to the fabric's outer side. It can evaporate there without affecting your core temperature.
The specialized fabrics, features, and fit are precisely stitched to keep the body temperature stable, aid in speed, and help defend against wind, rain, and Ultraviolet radiation. A cycling jersey can be worn alone on hot days, over a base coat on cooler days, or under a jacket in the winter.
It's made of materials that keep water content out and chafing at bay. A cycling jersey provides a lot for one piece of clothing, and we wouldn't recommend replacing it for anything else, no matter how new to cycling you are.
Nowadays, there are a load of variety of choices for cycling jersey. From retro cycling jersey to relaxed fit cycling jersey, and several brands offering it, such as Polygon cycling jersey, Fulcrum cycling jersey, Shimano cycling jersey, and many more. There are also a lot of choices to get if you are looking for cycling jersey men's or even cycling jersey women.
What Must You Look from a Cycling Jersey?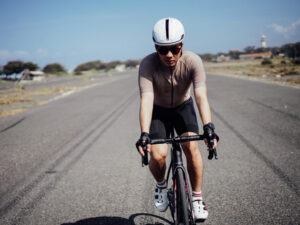 Every excellent catalytic jersey, regardless of style, must have most or all of the following characteristics. When buying for a jersey, ensure it has all of the features required for a comfortable ride.
The first one is, you'll need to have a cycling jersey that keeps your core temperature stable while also keeping sweat and rainwater away from your skin. Unless you frequently ride in wet weather, your jersey does not need to be waterproof. If you only get rain on occasion, you can pick for a rain coat that perfectly fits in a pocket and can be pulled out when it rains.
If you regularly encounter strong winds, especially in the winter, you'll also need to have a long-sleeved cycling jersey to keep the wind from trying to slow you down or chilling you. The sleeves of your jersey should be enclosed to keep the wind out. Wind drag is reduced by wearing form-fitting jerseys. In the winter, you may require additional wind protection, such as a storm collar and thermal, windproof panels.
In hot or cold weather, your jersey should also allow for plenty of airflow. A wireless mesh jersey or one with cleverly positioned mesh panels will keep you from feeling suffocated. Your jersey also needs to have several items, such as pockets, panels, zipper, and UV protections.
Types of Cycling Jersey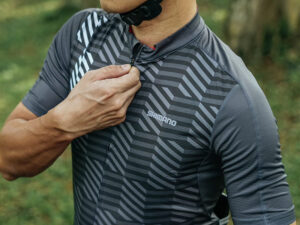 There are several type of cycling jersey that you can put on yourself. The first one is relaxed-fit bike jersey. These jerseys are ideal for when you just want to experience a relaxing ride and speed isn't a factor.
The next type is race-fit bike jersey. Race-fit cycling jerseys are ideal for all levels of cyclists, from beginners to professionals. They're slim as well as provide aerodynamic advantages while also allowing for some breathability.
The last type is pro-fit cycling jerseys. The pro-fit jersey is extremely nice and tight for maximum aerodynamic benefit. The pro jersey is ideal for serious, competitive cyclists who value every second.
Cycling Jersey Chart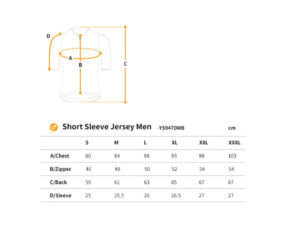 The sizing chart for every brands are particularly the same. The jerseys are available in XS, S, M, L, XL, and 2XL sizes. The sizes are based on chest measurement techniques, but for the best fit through your midsection, you should also measure your waist. If two different measurement points give you two different sizes, choose the larger one.
Basically, the sizing for cycling jersey is the same with any regular clothes. However, you may encounter different sizing for several different brands. Even in one same brand, one sizing for a jersey can be different with another one, so make sure to look through the sizing chart carefully so you will not get the wrong size for your jersey.
Best Cycling Jersey
Here are several recommended cycling jersey for beginners that you can try to own!
Fulcrum Fast Edition Unisex T-Shirt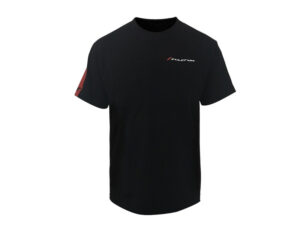 The first one is a bike jerseys that come in the form of t-shirt. This Fulcrum product is very suitable for you if you are planning to have only leisure rides, nothing serious or dangerous. Made with 100% cotton, this jersey might be the best one to begin with in your riding journey!
Explore Fulcrum Fast Edition Unisex T-Shirt Here!
Polygon Road Rion II Jersey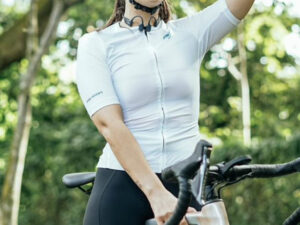 Polygon Road Rion II Jersey is a fantastic option for optimizing cycling activities. Furthermore, this jersey not only includes an excellent design but also functional features to aid in cycling optimization. Polygon Road Rion II Jersey is a good choice for riders because it is made of high-quality materials.
Explore Polygon Road Rion II Jersey Here!
Bellwether Revel Bike Jersey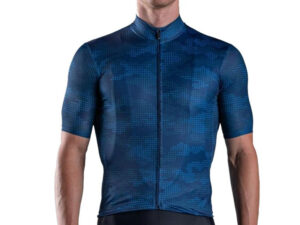 Durable, lightweight, and stretchy, this jersey is designed to meet the needs of the most dedicated high-performance cyclist in hot weather. In hot weather, direct-vent fabric structure greatly increases breathability and moisture transfer, keeping you cool, dry, and comfortable. Large storage pockets provide plenty of space for tools, nutrition, and other necessities when tackling the most difficult terrain.
Explore Bellwether Revel Bike Jersey Here!
Conclusion
Cycling jersey may not be the must have items for some riders, but having them is not bad either. After learning about them here, now you can choose which kind of jersey you needed. If you wanted to own the best spring cycling jersey or any other cycling jersey Singapore, it is highly recommended to order it from Rodalink!
Rodalink offers a large variety of bikes, that you can choose. Rodalink also provides other riding needs, such as accessories, cycling shoes, bike pants, eyewear, bike gloves, and socks. You can get all of that at the best price and guaranteed original.
You might also think about joining the Rodalink community to receive better discounts and offers. Rodalink can be your dependable cycling partner as you live out your adventurous riding dream right now!