Explore Singapore – Singapore is abundant with Instagrammable spot for tourist and citizen to take a selfie and insert a thoughtful quote as a caption. Many of these spots are free for everyone to enter and features a great view. If you are an urban cyclist who likes to explore Singapore on the weekend, here's 7 scenic spots for you to bring out the bike and camera at the same time.
1. Mount Faber Park
The Southern Ridges is one of the best place near mount Faber that you can go to enjoy the uphill ride with city view. It is considered as the toughest cycling trails. If you want to breathe normally during the selfies or boomerangs, you need to dismount your bike once in a while and push it up through the slope. But the view in here is really good. Especially in the morning and the sun still hanging just above the horizon. The green scenery and city view in afar will make you want to explore this part of Singapore for hours.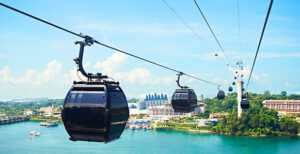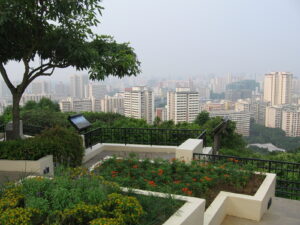 2. Punggol Waterway
If you are looking for a calm and quiet place to enjoy the morning or late afternoon, then Punggol waterway is one of the best places to you. Bring out your bike and join those who walk/cycle/skate through this place in the morning or late afternoon. To join the two sides of the waterway, there are 5 bridges that spread from Sungei Punggol to Sungei Serangoon. You can go to Lorong Halus Wetland through the bridge above Sungei Serangoon and also enjoy the view in there. The view is great and you can take some selfies on the bridge or when you pass the lalang around the waterway. Best scene once again available when sun hanging low in the sky or during sunrise.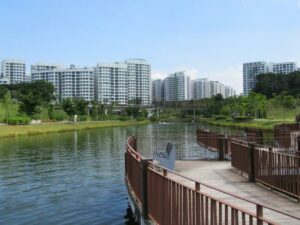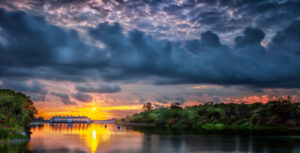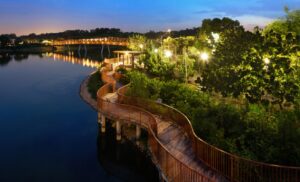 3. Marina Barrage
Marina Barrage located at the mouth of Marina Channel, this place functioned as water catchment in the city. The area eventually becomes quite popular because of the view directly to the city and marina bay. You can bring your bike and go around the area that also connected to the garden by the bay; in case you want to explore Singapore's most attractive garden. City and bay view is here for your Instagram feed so you will not lose any chance to show your paid-off long ride on social media.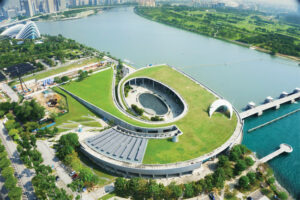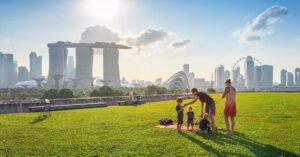 4. Civic District
If you are a fan of cultural heritage with historical value, a civic district is a perfect place to take some great photos for your Instagram feed. When you are exploring the city, you can find a restored colonial-styled building from Raffles' era can be found here. This place is, of course, pedestrian and cyclist-friendly so bring out your bike when you can. While you do your sight-seeing, don't forget to take some photos as if you are in Europe.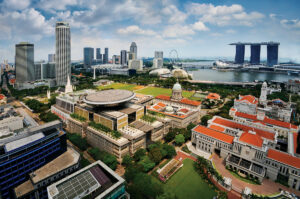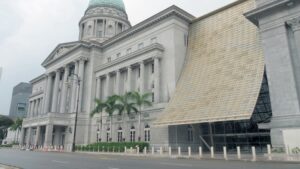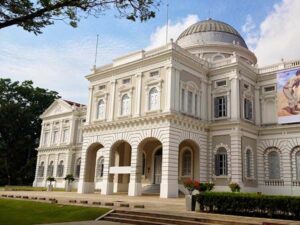 5. East Coast Park
Located at the south-east part of the island, this park runs for more than 15 kilometers long. If you want to explore Singapore on a bicycle, east coast park is the right ace to start. Through the pathway in the east coast park, you can find a lot of good spot from East Coast Park White Jetty (that ideal for fishing as well as taking selfies) to Bedok Jetty and Skate Park. The evening is the best time of the day because the shore is not too hot. But sometimes there is small waterspout across the water if it's almost raining and you are really lucky. Make sure to take good photos but be extra careful. Because when it appears, the wind is quite strong on the beach.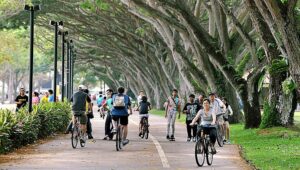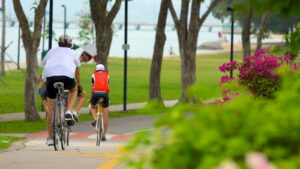 6. Jurong Garden
Located in Jurong East, the garden separated into two different gardens that opens for explorers. Chinese Garden and Japanese Garden, both built in 1975 and 1974 respectively and connected through a bridge called Bridge of Double Beauty. Sound like a good place to take a selfie, right? In Chinese Garden, you can cycle to the twin pagoda to take some good selfie with the 3-storey identical-pagoda. There is also a 7-storey pagoda located in the middle of the Chinese Garden. You can also visit Garden of Abundance and see 12 Chinese Zodiac Animal sculpture and 100-years old Pomegranate Tree from China in this garden. In the Japanese Garden, you can find buildings with Japanese unique architectural and also the Lotus Pond. These two interconnected gardens usually crowded in the evening and weekends so better come in the morning if you want to have a photobomb-free selfie with your bike.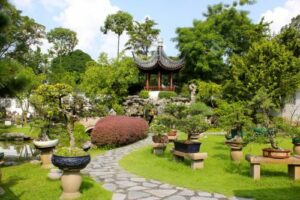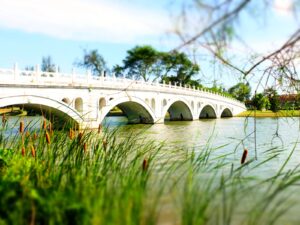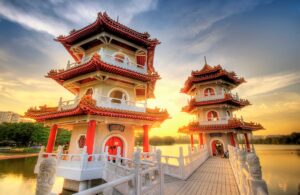 7. Changi Boardwalk
Sunrise chaser should consider this place as cycling spot. Situated at the far east area of the island and little bit north from Changi Airport, this wooden pathway is a good selfie spot that will harvest a good amount of likes for your cycling-selfie. The place also has this romantic vibes that make the sunrise watching experience perfect for you and your lover. After the sunrise, continue your explore singapore vibes by going along the coast because the strait view is also good to enjoy in the early morning.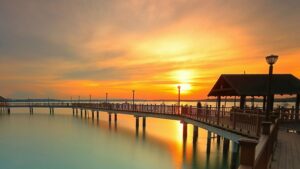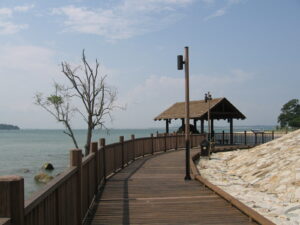 Disclaimer : All photos used in this article owned by their respective owners