Having a regular folding bike for daily commute is fantastic, but if you want to get the best riding experience with maximum comfort, spending extra cash to buy folding bike accessories and upgrade your folding bike will be worth the investment.
So what's the other stuff you need to add to your folding bike? Where to find the best bike accessories Singapore can offer? We have listed everything you want to know through this article. Make sure you read it through for the best recommendations.
Stuff You Need for Your Folding Bike
According to the regulations made by LTA, there are three mandatory accessories every cyclist should have. First is, a cyclist has to wear a helmet during the ride. Second, a cyclist's bike must be installed with a bike light (front and rear). Third, locking a bike is mandatory; folding a bike is not an exception.
So, your very first folding bike accessories Singapore should be consist of:
Helmet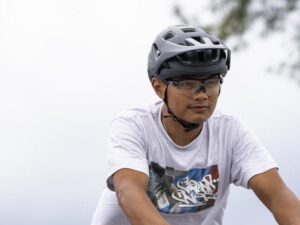 Riding without a helmet is dangerous and it is against the law. You can try this Entity's RH30 high-performance helmet designed to be ultra-lightweight with 25 hi-flow vents to optimize airflow and keep your head cool even in the hottest climates.
Or, if this recommendation doesn't go with your preference, you can always visit Rodalink's outlet or their online web store since there will be a wide range of bike accessories available.
Front and Rear Light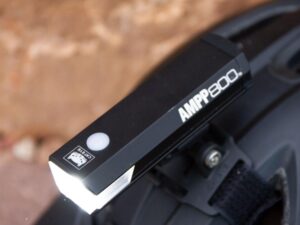 The front light will help you better see the object ahead of you during a night ride, while a rear light will help people behind you acknowledge your existence ahead of them so they can slow down their vehicle to avoid crashing into you.
Get this D-Light CG-211 USB Rechargeable Light Set for your safe riding, especially at night. This light is not only rechargeable with a USB cable but also water-resistant with a high optic design and innovative quick-release bracket. It also has a low battery indicator to notify you when to charge the light. Besides this type, there are also various options of front and rear lights you can choose if you visit Rodalink.
Bike Lock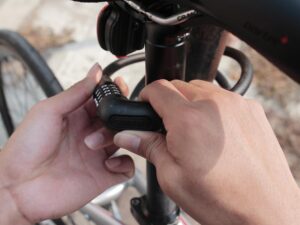 Keep your bike safe from theft by locking it when you need to buy some coffee or having a short visit to your friend's house. This ABUS Facilo 32 U-Lock is made with high-quality material features double-locking technology with 12mm hardened round shackle and 10mm high-quality steel cable with two loops end. A worthy investment to keep your bike safe.
In case you want another type of lock, like a chain lock or the cable lock, you can visit Rodalink's online web store for a catalog or directly visit their outlet on East Coast and Jurong East.
Folding Bike Gear
For the utmost comfort during the ride, here is some other additional gear you have to prepare:
Gloves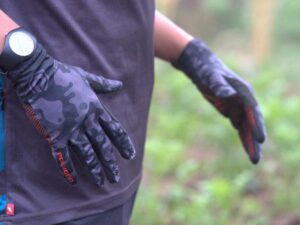 To ensure you have a good grip over your handlebars, wear gloves. This Giro Jag Road Bike Gloves – 2020 Series is produced with moisture-wicking four-way-stretch Lycra on the upper side and AX Suede Microfiber palm combined with an optimized EVA padding, perfect gloves that will protect your palm from slipping because of sweat and protect it from scratch in a case falling.
Want full coverage gloves instead? Kindly visit Rodalink for a wide range of bike accessories that are high in quality but affordable.
Glasses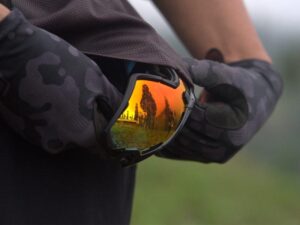 To boost your visibility and protect your eyes from wind, you might want to have this Shimano S-Phyre R CE-SPHR1ES Bike Sunglasses that are lightweight and could give you protection from 400 UV Light. If you need more stylish-looking glasses that add value to your street fashion, you can pick other goggles of your taste through Rodalink.
Additional Accessories For Folding Bike
After adding the mandatory accessories and purchasing some biking gear, you will have to get some additional folding bicycle parts accessories that will make your ride more enjoyable. Here are some recommendations:
Bike Radar + GPS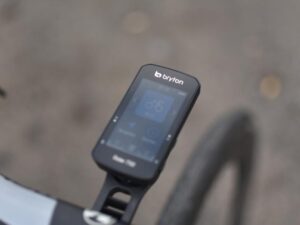 It is prohibited to play with your phones during a ride, but what if you need to go to a place you are not familiar with? Installing a bike radar that incorporates online navigation with preloaded maps and advanced training can be a lifesaver!
Get Bryton Rider 750 Bike Cyclo Computer With Heart Rate & Speed Cadence, a powerful technology all in one device. You can use a voice command to search for a destination map, a customized trainer resistant to fit your training goal, cadence sensor, heart rate sensor, all packed in one device.
There are also other hi-tech bike accessories you can put on your folding bike aside from this one. Kindly visit Rodalink's outlet to find the proper devices for your bike.
Headset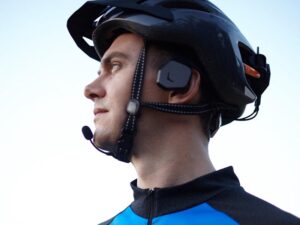 Block all the disturbing voices that could alter your focus on the road using this Vertix Velo Single with Remote Road Bike Headset. It can connect to your smartphone and filter out unwanted noise with an intercom range of about 500m between two devices and approximately 1,5km for four devices.
You can operate in all kinds of weather with a battery life of up to 10 hours. The best supporting device you can have that keeps you connected to your folks. Are you seeking another recommendation for an excellent device? Sure, visit Rodalink for more fantastic bike accessories; you can also ask for assistance from their professional team to help you choose the most suitable accessories to match your bike and your personality.
Gauge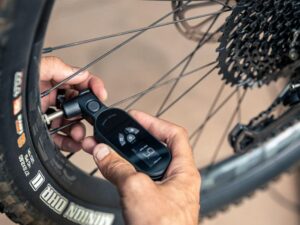 Ditch the hand measurement to see whether or not your tire has been inflated with the best amount of air pressure. A conventional measure using your hand mostly comes off as inaccurate. That's why it's better to entrust the task to Topeak Shuttle Gauge Digital for the best accuracy.
Come with a rotatable head with auto-off function and air release, and this gauge is made with aluminum and engineering grade polymer, a high-quality useful accessory you won't regret investing in. Or you perhaps need a comparison before settling on which accessories to buy? Visit Rodalink online web store for more catalog or directly go to their offline outlet at East Coast and Jurong East.
Conclusion
It is just so much you can invest in folding bike upgrade parts to keep your ride with a foldie more enjoyable. Your folding bike now is not only a personal mobility device that will accompany you for daily commuting to work but also a great companion for your leisure time riding.
To be fair, just by LTA regulations alone, it's inevitable to do folding bike upgrades Singapore. So why not make the best out of it and upgrade your bike to the fullest for extra comfort during your ride?
If you are looking for the best quality upgrades, you can seek Polygon folding bike upgrades Singapore at Rodalink. They have a wide range of bicycles selection but that's not the only thing they can offer.
You will also find all of your needed Polygon folding bike accessories and parts in their store. They also have a one-stop cycling shop that will help you do the Polygon folding bike upgrades installment.
Get special offers of free shipping for every accessory and parts shopping that exceed the amount of SG$200. You can also buy now and pay later with a 0% installment charge by purchasing your item online and choosing Hoolah as the payment method. Shop all your biking needs through Rodalink and enjoy their most beneficial offers.