All must know roadies and mountain bikers sometimes commute to figure and run errands by bike, but what percentage of them ride a folding bike Singapore?
This category of folding bike is one among those niches within the cycling community that doesn't get nearly the eye it deserves. Folding bikes are convenient, reliable, portable and just plain fun to ride.
But what actually may be a folding bike? You're breaking the "folding bikes" category down by first outlining how one works, why you must try it and a few of the foremost popular folding bike brands from Polygon.
What is a Folding Bike?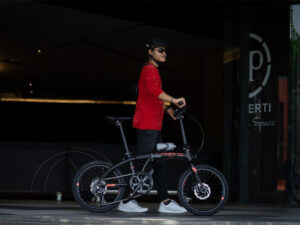 You guessed it, a lightweight folding bike Singapore is actually described as a folding bike that folds up. They're designed to be an area saving solution for commuters and concrete riders where square footage may be a limiting factor.
But how it folds up to such a compact form is actually what's most impressive. While all folding bikes employ a variation on this general process, let's take a better examination of how Polygon designed its foldable bicycle.
The back wheel, including the rear triangle and derailleur, folds up under the most frame of the bike. The "top tube" portion of the frame pivots at the hinge, and also the front wheel swings around to sandwich the rear wheel opposite the derailleur (this helps protect the rider from all the moving parts when being carried).
Next, the handlebars sink alongside the rear wheel, and also the saddle is dropped down and locked in situ to be used as a handle. The entire process takes but 30 seconds to both find and take down.
The best folding bikes in Singapore are available in all shapes and sizes, including both single speed and geared options, and a few even have simple suspension systems.
They're quirky, and this "fun factor" has been embraced by both folding bike enthusiasts and makers that you simply can find a large range of colour schemes and accessories to create your folding bike as unique as you'd like.
Folding Bike Size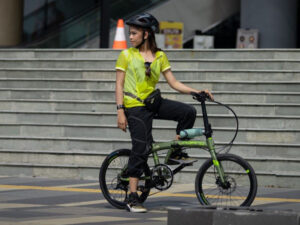 Foldable bikes generally are available in two wheel sizes, 16" or 20". If you would like to hurry along and have a ride experience closer to your normal bike then 20" wheels are the higher choice, but the compromise comes when it's time to fold them up.
A 16" wheel bike folds up smaller and should be lighter but feels less stable and doesn't roll as fast after you are riding.
Folding bikes are the most effective bikes for commuting as they really get their own. they will easily be tucked into a carrier, even on trains where full size bikes are banned. Seamlessly integrate your ride to figure with transport to permit for the quickest, best route to your final destination.
When choosing a fold up bike there are a variety of things to contemplate. you may want to consider how far you ride, what quantity the texture of the bike matters to you and therefore the importance of the bike's folded size. Don't forget you've got to hold or push the bike moreover as you ride it.
Check how quickly and simply the bike you're fascinated by folds and the way much space it takes up. If you're folding and refolding your bike several times on a journey you would like to be able to mate quickly and efficiently, plus the folding mechanism must be resilient.
Another consideration is how far you're visiting, riding the bike and on what sorts of terrain. If you're riding far, then you'll desire a folding bicycle that permits lots of adjustment so you'll be able to find the most effective riding position for you.
Gearing may be a particularly important consideration on a fold away bike because the wheels are so small. If you reside somewhere where you would like to pedal up and down hills, then you'll need a larger spread of gears than someone who lives on the flat.
3 Benefits of Folding Bike
Folding bikes as you recognize them have been around since the first 1980s and have steadily grown in popularity ever since. They're a standard sight in most big cities and have become a preferred option for commuters.
Being able to fold your bike into the scale of an outsized backpack makes for a particularly versatile mode of transport, allowing you to enjoy all the advantages of riding a folding bike without the drawbacks surrounding its bulk.
If you may summarise folding bikes in one word it'd be 'practical'. Here are some of the benefits of Polygon folding bikes Singapore over traditional bikes.
Easy to Transport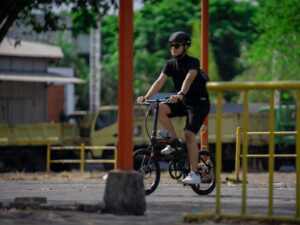 Aside from being excellent modes of transport themselves, folding bikes are very easy to move themselves. A folding bike is often crazy for virtually wherever you go; they fit comfortably on buses and trains and might fit neatly into even the tiniest of car boots. It makes cycling a viable option every day!
Easy Storage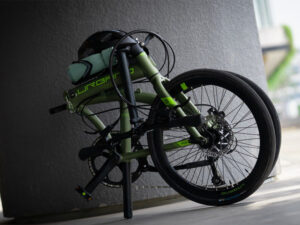 An obvious advantage of a folding bike is that it takes up far less space than a conventional bike. Unless you're fortunate enough to possess a large house and perhaps a shed or garage, storing a standard bike is often a controversy.
It's too cumbersome for many people to hold upstairs in a house and easily takes up an excessive amount of space in modern middle flats.
A folding bike can easily be carried and slotted away, even within the smallest of domiciles. Slide it under your bed or keep it at the underside of your wardrobe and you'd never know you had a totally functioning bike in your home.
Security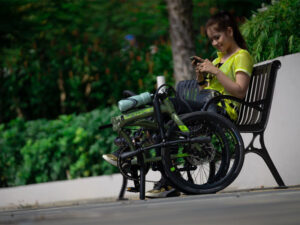 Being compact and simple to hold with you means folding bikes are rarely left in a very place where they're in danger of being stolen. There's no need to leave it chained up outside the office all day or tied to a lamppost after you meet a lover at the cinema or for coffee. You won't need to constantly worry if your bike will still be once you move to ride it home.
Tips and Guide to Buy Folding Bike
Are you looking to shop for one in every of those popular folding bikes but don't understand how to decide on the correct one? this may facilitate your out with this!
Once you choose folding bikes, there are typically some features that you just should search for to determine which one suits you the most. Here are the five criteria that you simply must search for in folding bikes:
Frame Size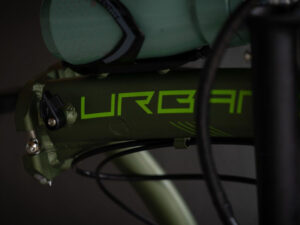 The first thing that you simply must check is the frame size of the bike. One thing to require note of is that these bikes just about are available one size. It's quite low, somewhat like children's bikes, but it's adjustable so that taller people can still use them.
With relevance to the frame size, there's not much to test. However, you do need to see what proportion the seat and therefore the handlebars are often adjusted to suit your height.
Wheel Size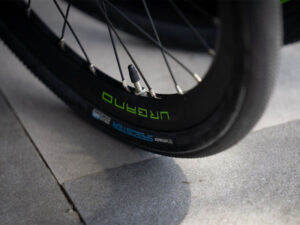 Another thing to consider would be the scale of the bike wheel. This can be important because it'll affect your overall ride. Smaller wheels are easier to steer, but bigger wheels are smoother.
The size of the wheels will influence the scale of the bike when it's folded. If you want something that's extremely compact like kids bikes, smaller wheels are good. However, if you would like an off-roader, then you would possibly want to urge one with bigger wheels.
Suspension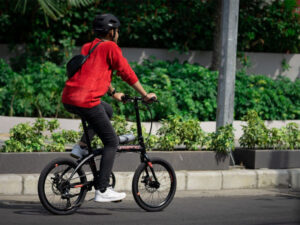 Suspension refers to mechanisms that add more weight to the bike. As you've said earlier, bikes with bigger wheels tend to own smoother rides as compared to those with smaller wheels.
However, the suspension mechanisms can help counter this by countering the friction of the smaller wheels. This may then add more pressure and weight. If you wish to stay with alittle bike, choose one with suspension mechanisms.
Conclusion
Where to buy a Polygon folding bike in Singapore? You can buy the Polygon folding bike offline or online in Singapore by just visiting here.
A Polygon cheap foldable bike Singapore may be a great choice, especially for commuters or those with limited space. They provide different perks to riders and attract attention for all the correct reasons. Plus, they're also super fun to ride. In addition, a bit like the other bikes, they also offer health benefits and are better for the environment.