According to the Land Transport Authority (LTA) in Singapore, there are three bike accessories that cyclists are required to have before hitting the road: helmets, locks, and lights. When talking about helmets, it will be best if you get one that fits you correctly. Here is the guide on how to measure bike helmet size so you don't get the wrong one.
How are Helmets Sized?
To be honest, the sizing of the helmet may vary depending on its manufacturer. There might be a manufacturer who determines the helmet size according to the diameter of the rider's head while some others might use the variations of Small/Medium/Large scaling.
When you have a manufacturer that denotes the helmet sizing in Small/Medium/Large instead of numerical value based on head diameters, there will usually be a sizing chart to differentiate each bike helmet between sizes.
Nowadays, the bike helmet is built to be lighter and more comfortable to wear while still serving the same purpose to protect the rider's head from injuries should there be any crash or incidents happen during the ride.
How to Measure Your Head for a Helmet
To get your bike helmet able to perform well and protect your head from any injuries, you should have picked one that fit your measurement. What you should be doing is:
Measure Your Head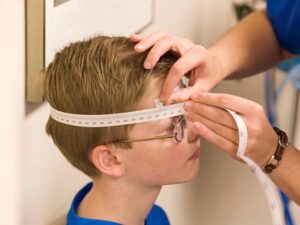 Since you will be needing the correct size of a helmet, it is necessary to measure the diameter of your head. Since most helmets are measured in centimeters, you can place the tape measurer about 25mm above your eyebrows while making sure it is about 15mm above your ear.
Tip: you can also use a piece of string and wrap it around your head then measure the string in case there's no soft measure tape on your place.
Try it On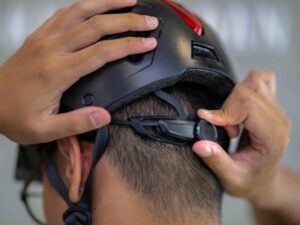 After getting the new helmet of your choice, you can give it a try by putting it on your head. The best bike helmets that suit your size should sit one inch or less above your eyebrows and protect your forehead. There shouldn't be any space left between the helmet and your head as well as you shouldn't feel any pressure point. You can also adjust the fit using the helmet's retention system which is located in the back.
Buckle Up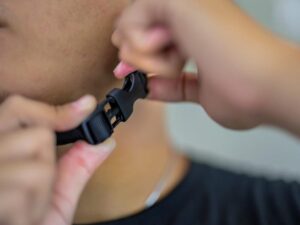 You can connect the chin strap and tighten it, making sure the helmet is close-fitting yet comfortable beneath your chin. Remember that the gap between the strap and your chin shouldn't be more than one finger wide. Your helmet strap should be forming a V-shape when resting under each side of your ear.
Once the chain strap is buckled, try to wide open your mouth. If you feel the helmet is pressing the top of your head but not too tight until you feel a pressure point somewhere around your head.
Take a Shake Test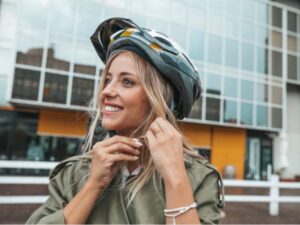 If the helmet sits perfectly on your head, now it is time for you to try pushing the helmet from one side to another, from front to back, and pay attention to whether or not the helmet had a noticeable shifting. If your answer is yes, you can try adjusting them by using the retention system of your bike so your helmet won't be able to move more than one inch in any direction.
Hit the Road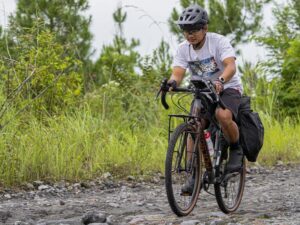 You have successfully found the perfect bike helmet for yourself. Considering the bike helmet straps can be loosened during rides, you are advised to do a quick shake test before using your helmet and riding on roads. If your helmet passed the quick shake test, you can use it and start your cycling journey.
You already know the tips to measure your head to get the correct measurement for your helmet. But do you know that there's a classification of bike helmet sizes by age? As mentioned earlier, each manufacturer will have a size chart of their own which might probably differ from one another.
The kid's bike helmet sizing will differ from adult sizing and toddler sizing, and vice versa. While the step of head measurement is still the same, searching for the helmet sizing start will help you decide what size bike helmet for 10 year old is best suited to the head measurement of your kids.
For example, here are some charts of helmet size charts for adults, youth, children, and toddlers by Giro: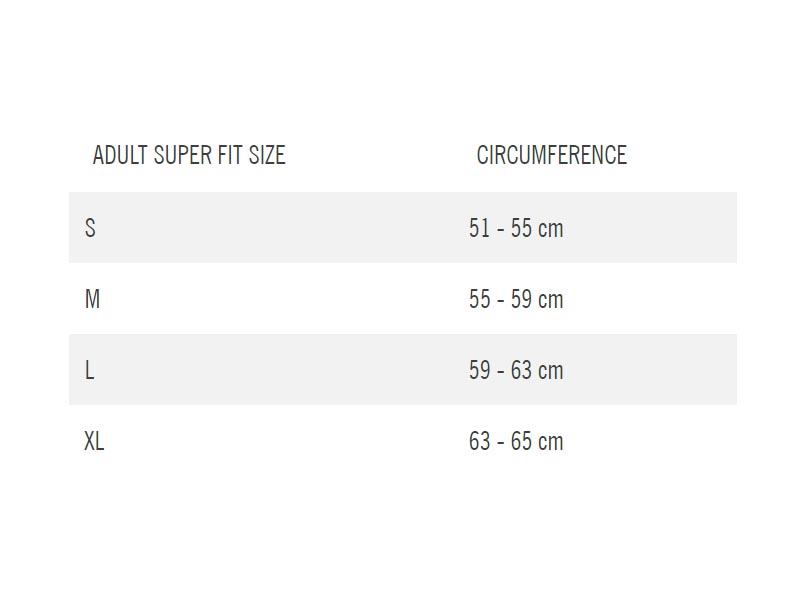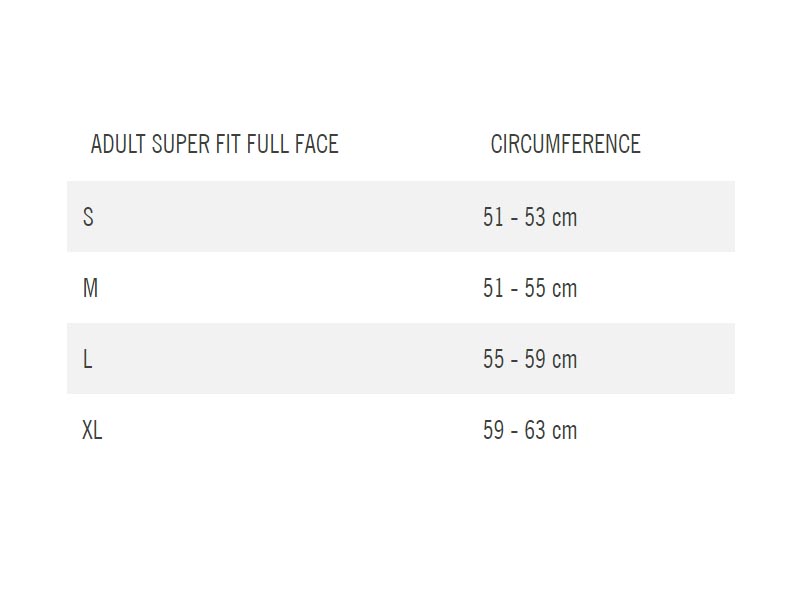 Giro helmet size chart adults are denoted by Small/Medium/Large/Xtra Large and divided its fit according to the types of the helmet. The chart above is the size chart for the Giro Adult SuperFit™ helmet. As you can see, the Small size ranged from 51cm to 55cm, the Medium-sized ranged from 55cm to 59cm, the Large size is about 59cm to 63cm, and the XL size being around 63cm to 65cm.
If your measurement happens to be in the middle between two sizes, you can ask whether you can try them on and see which size is the most comfortable to use. Remember that a good helmet shouldn't be too loose yet not too tight either.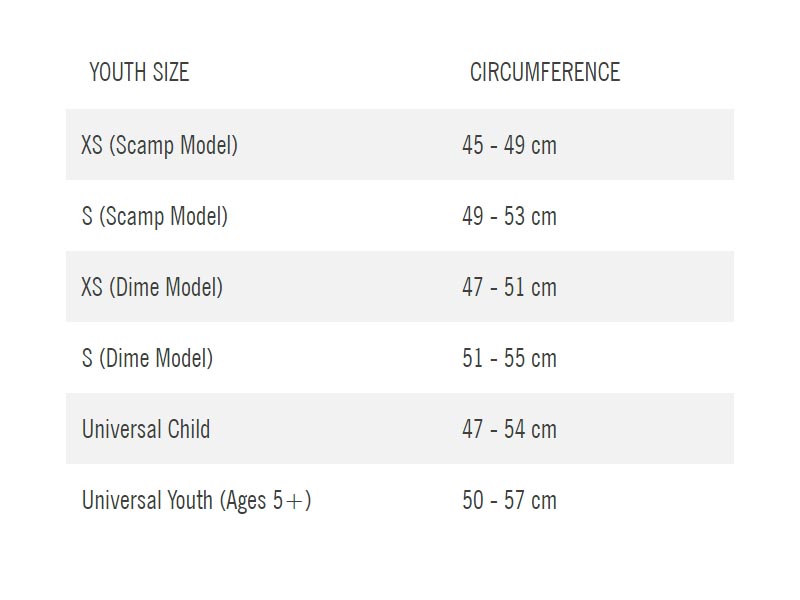 For the Youth helmet also, Giro has a few options you can choose from. The smallest being the Scam models with 45cm to 49cm in XS size and the Universal child model for the younger kid with a circumference between 47cm to 54cm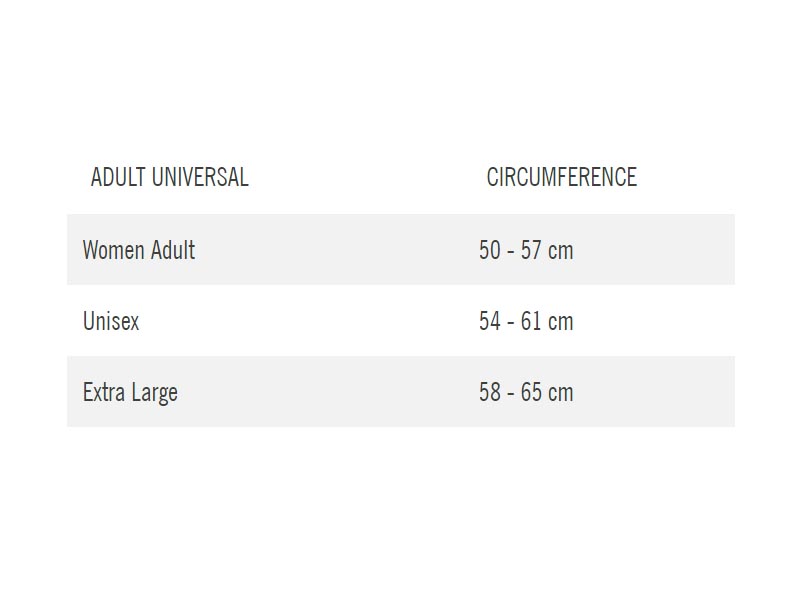 Aside from this, Giro helmet also comes with the Adult Universal sized helmet—the one size fits all types of helmet. Adult women can look for this type of helmet which come with 50cm to 57cm circumference.
Then what size bike helmet for the first 1 year old? It might be challenging to find the smallest size of bike helmet for your first year old although it is still possible. For example, the Giro Scamp helmet is sold at Rodalink for around SG$65, suitable for infants with head diameters around 49cm to 53cm.
Conclusion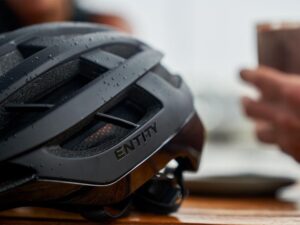 Bike helmets are the safety accessories that every Singaporean cyclist is required to wear whenever they're riding on the road. For safety purposes, cyclists need to pick a helmet that is not only comfortable but also well fitted. Hence, measuring the circumference or head diameters of the cyclist before purchasing the bike helmet is important.
Aside from the size, when investing in a helmet, cyclists should consider what kind of helmet style is suitable for their riding style. For example, the road bike helmets will be more lightweight and aerodynamic while featuring larger vents to provide cooling when a cyclist has to ride for long-distance or climb hills.
The mountain bike helmet tends to be featuring additional protection, especially in the back-of-head area to protect from a sideways or backward fall. Are you looking for a high-quality helmet that will suit your riding style? You may want to visit Rodalink.
As the official distributor of Polygon bikes, Rodalink is a trusted bike shop that only sold original items. You will not only find a wide range of bike selections but also accessories, parts, and apparels. By purchasing non-bike items at Rodalink for around SG$200, you will get a free delivery service for the item you bought.
Rodalink also has a membership program which you can register for free. The benefit of becoming part of Rodalink community members is that you will get the latest updates on new arrivals, get special deals and be eligible to participate in events that are exclusively available for members.
Aside from that, you will gain 1 point for every SG$1 spent both in-store or via Rodalink online web. These points are valid for 2 years counted from the date of transactions which can be redeemed into a purchase discount.
There will be no other bike shop that gives so many benefits as Rodalink. So what are you waiting for? Start your cycling journey with Rodalink where you can find everything you need to start your cycling journey without having to break your bank account.