Need a time-efficient way to keep your training going without having to make any adjustments to your currently hectic schedule? You should probably already have heard about the indoor bike trainer, but if this is your first time hearing about this device, it will be alright too because you will get to know it better now.
We will be breaking down what a bike trainer is and how it will benefit you, along with the reason why bike enthusiasts should consider investing in an indoor bike trainer. Are bike trainers worth it? You can decide the answer after you finish reading our article, so for now, enjoy your read.
What is an Indoor Bike Trainer?
Generally, the indoor bike trainer is a device that will allow you to be able to experience the bike riding sensation indoors. An indoor bike trainer will have motors either attached to your bike's tire or completely taking its place.
There are three kinds of indoor bike trainers, such as:
Direct-drive: this type of indoor bike trainer will have the rear wheel of the bike removed and completely take its place, making the bike directly attached to the trainer at the rear dropouts while the chain drives a cassette that is connected to the trainer;
Wheel-on: unlike the direct-drive bike trainer, where you have to replace the rear wheel to attach your bike to the roller, the wheel-on bike trainer allows you to have the whole bike connected to the trainer and tightened against the trainer roller to provide resistance;
Roller: best option to improve your core stability and leg speed. This roller type of bike trainer does not attach to the bicycle frame; hence you will have to maintain balance on the rollers while training.
Among these three kinds of indoor bike trainers, the roller bike trainer is easier to build on your own. However, instead of looking for a tutorial on how to turn a bike into a stationary bike without trainer, it will be best to find a proper roller trainer that is budget-friendly for your safety purposes.
When being asked about which is the better option between indoor trainer vs road cycling, to be honest, there's no winner between both. By the end of the day, it is given back to you as riders by considering what kind of goal you have set to gain in your training.
Benefits of Indoor Cycling
Now you might wonder what is so beneficial about investing in a bike trainer. Here are a few benefits you will gain if you are investing in the bike trainer:
Help You to Get Specific Workout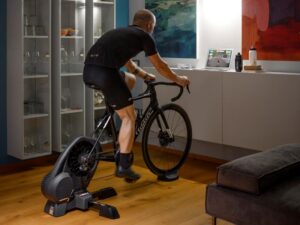 If you are having a training session with a professional coach or have some specific training target, the interval workouts tailored for you might sometimes not match the terrain available around your living area. Moreover, some people might find it difficult to hit the desired power level target due to the massive traffic and pedestrians on the road.
Time Efficient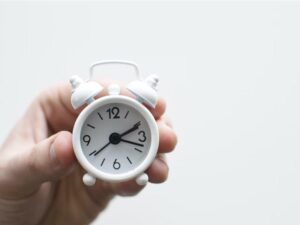 As mentioned above, an indoor bike trainer is a perfect option for people with a tight schedule that is not compromising. You can directly jump straight to your indoor trainer, pick your desired workout session through the apps like Zwift, and make the most out of your training in those limited free hours.
This is also a good option for people who have children they need to foster. Because sometimes, having a child you need to look after can cause actual cycling around the neighborhood seems like a mission impossible. But to maintain your body shape, you can rely on this indoor trainer.
Simple Way to Train with Power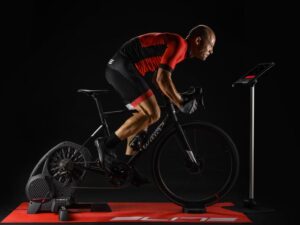 When riding down the road, you might bump into a traffic light, pedestrians, and other factors that impede your training progress. However, the indoor trainer can help you to train your pedaling power and make you feel like a pro biker.
All you need to do is enter the amount of power you wish to ride for so the trainer can set up the power you will need to use for pedaling, while your only task after it is to keep pedaling until reaching your desired goals.
You Can Still Be Productive Even When the Weather is Unforgiving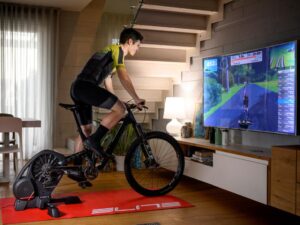 Do you know that your leg muscles can't operate well in cold weather like rain and heavy wind chill temperatures? Besides, heavy rain makes it impossible for you to go out and pedal across the street. By having the indoor bike trainer, you can stay productive while keeping yourself warm and cozy.
Stay Connected with Your Friends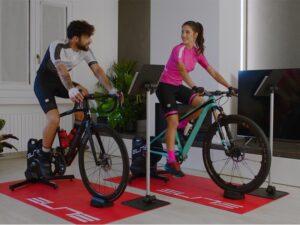 If you are a social person, you might be worried that an indoor bike will feel a lot more boring compared to when you are cycling along with your friends. But the truth is, you can get the same experience as real-world cycling with a smart trainer.
Apps like Zwift, for example, allow you to set your workout sessions and structured training plans or even arrange a virtual race or group rides with your friends. You can control the smart trainer through this app, so the resistance of the bike trainer will automatically be increased.
What to Consider Before Investing
After getting to know about the bike trainers and how much of benefits it offers, you might probably be interested in making some investment. But before you do, it will be best to consider the followings concern:
Bike Compatibility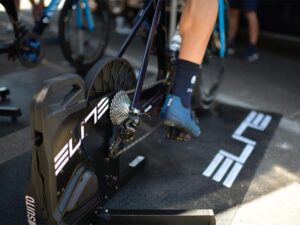 While most indoor bike trainers will be compatible with several bikes of different styles and sizes, it will be best if you recheck before making a purchase. If the bike you have comes with smaller wheel size, for example, the 16-inches one, make sure to ask the shop assistant whether the indoor bike trainer for 16 inch wheels or not.
If you happen to end up buying a bike trainer that is not compatible with an indoor bike trainer, you can consider getting adapters or cassettes to make them fit. But of course, if it is possible, better find a bike trainer that will perfectly fit.
Price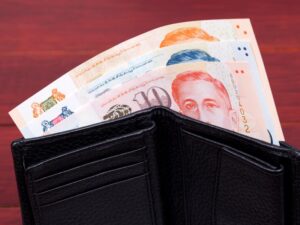 When finding the best indoor bike trainer stand, one of the most important things to consider is the price. Well, after all, financial management is always a priority. If you look for a budget-friendly bike trainer that still provides adequate resistance and a realistic road cycling feel, consider the flywheel trainer.
If you want to improve your balance and overall bike handling skills, consider investing in the roller trainer. But if the cost is not a problem and you wish to have an indoor bike trainer stand with a whisper-quiet and super realistic road cycling feel, the direct drive will be your perfect choice.
Beginner User Friendly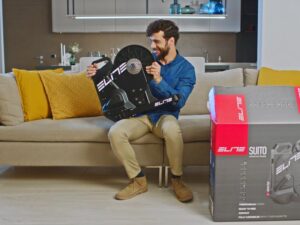 Whether you are a beginner or a pro cyclist, picking a bike trainer that has a simple setup and is easier to use will save you lots of time. If you are looking for a bike trainer that is more stable and secure, both wheel-on and direct drive will be a better option since the roller bike trainer relies on the driver's movement to stay balanced.
Conclusion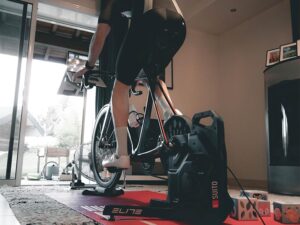 When talking about indoor bike trainers, aside from the turbo trainers, we will also have to give a little shout-out to spin bikes that fall into the stationary category of a bike. Spin bikes typically have a heavier body and a design similar to how a regular bike is supposed to look—the spin bike is directly connected to the pedals with a chain.
The extra weight on the spin bike causes riders to need extra effort to spin, resulting in burning extra calories. Riders can also build muscle and burn more calories by pedaling the bike in a standing position. The drawback of a spin bike is that it doesn't have consoles, therefore, programming your workout and following the programmed routine is quite tricky.
Tracking the stats of your calorie burn rate or heart speed rate directly is also not an option with the spin bike. However, the comparison of bike trainer vs spin bike does not necessarily need to be done since both are great depending on the rider's preferences.
If you are looking for a well-performing indoor bike trainer that is affordable and offers high-quality components and a wide range of system connectivity, you might consider finding your desired bike trainer at Rodalink.
As the official distributor of Polygon, Rodalink not only provides an affordable Polygon bike but also a wide range of accessories, parts, apparels, and bikes—including the trainer bikes—selection from world-renowned brands.
You will also have not to worry about pricing as they are coming with a competitive price that will fit your budgeting. There's also an option to buy now and pay it later by choosing ShopBack as your payment system.
For special deals and offers, you can register to be part of Rodalink community members by completing the free registration. Stop contemplating and get your indoor bike trainer so you can stay well-built even during the extremely long rainy season.