Bicycle Chain Lock – Imagine you ride your bike to a hawker near your place. You park your cycle nearby and you approach a vendor near the entrance. The aunty is really nice and you talk a little bit before you order your food. After you order and go back to wait for the food, you realize your bike is not there anymore. It's gone in a minute that you take to talk to the aunty. It might be a fictional story, but it can happen to any cyclist in Singapore. Your bike can be gone if you leave it unsupervised.
Stay Secure With A Proper Bicycle Lock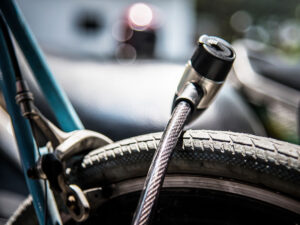 To avoid that kind of accident, you need to make sure your bike is in a secure position. A bike lock is a must if you want to go commuting for food or groceries. The best place to buy bicycle accessories and necessities is always Rodalink. There are several bicycle chain locks that you can choose to make sure your bike is safe while you do your own thing:
Cable Lock – The Most Flexible One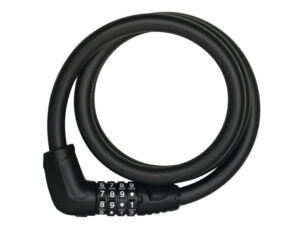 The bendy circular shape of the bicycle cable lock is the one that makes us love it. It wrapped nicely around the wheel and guarded our bike safely after we secured it. We have several types of cable locks that you can check on Rodalink. If you love the circular shape that handles the bike in its parking spot, you should go for this bicycle cable lock right away.
Watch More: Rodalink Unboxing Live Show – Get to Know Your Bicycle Look
U-Lock – Stiff Lock For A Firm Guard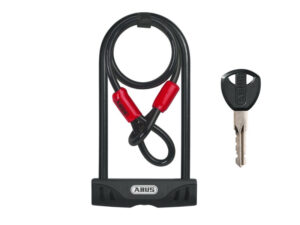 U-shape lock is an old-school firm secure device that is rigid enough to give a sense of security when you leave your bike alone. It's quite heavy to make sure your bike will stay and anyone who wants to try to take it will have to face a hard guard.
Chain Lock – Chained For Strong Security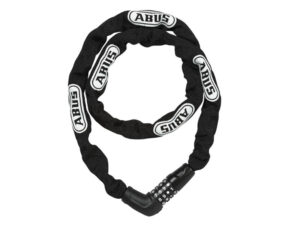 This type of lock embodies the flexibilities of a cable lock but also has the hard grip of a U-lock. It will be heavy enough to embrace your locked part and bendy enough for you to twist it around. You can definitely use it on several parts of a bicycle to keep your bike safe while you go away. Bend it and twist it, this bicycle chain lock is available at Rodalink.