Mountain biking can be fun, but let's be honest, it's not the typical gentle sport. Regardless of whether you're a professional, the risk of getting hurt by doing your favorite mountain biking sport is always there. For this reason, you'll have to make sure to wear your mountain bike protective gear for every ride.
If you are new to the mountain biking sport, though, don't get too worried because we have already listed down the mountain bike protective gear set you have to prepare before hitting the road. Let's check the article below.
What is Protective Gear?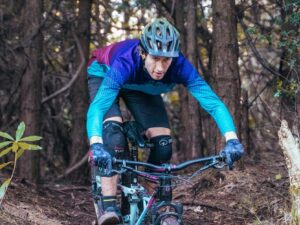 In Singapore, it's mandatory to wear a helmet when riding a bike; even the road is smooth. But when you do mountain biking, you will not get the protection you need just by wearing a helmet because there are more risks in mountain biking terrain than on urban pavement.
Protective gear is the whole body armor that will save you from visiting an ER in a hospital after your mountain biking activity. But the real question is, how much protection do you need to wear, and which area do you need to protect from fatal injuries?
There are a few best mountain bike protective gear you will be thankful to get, so make sure you note it and, of course, prepare the budget.
What Is The Right Time to Wear Protective Gear?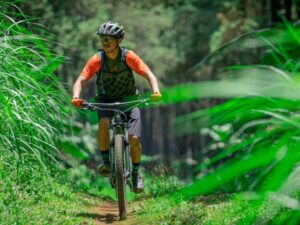 You should be wearing protective gear every time you do mountain riding, and this is a non-negotiable rule unless your body is made of steel, which seems impossible. As Singaporeans, we believe you won't hit the road without wearing a helmet since it is against the law.
But anyway, there are a few other reasons to get yourself fully protected during bike riding aside from following the law, such as:
The hospital bill may cost you an arm and a leg in case you don't have enough health insurance coverage; so please don't ever do mountain biking without being fully protected
You can't go to your job when you break your bone, and your boss definitely won't like it when they find out the reason behind your absence to work caused by riding a bike without a proper protective gear
Protective gear can give you more confidence on a bike if you don't overdo it.
Mountain Bike Protective Gear Type
Here is the main topic of this whole article; let us introduce you to the different types and options for mountain biking safety gear:
Helmet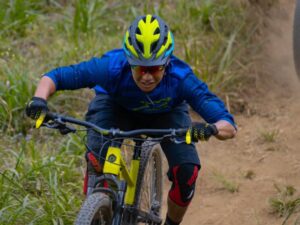 There are three options of helmets you can choose to buy as a spare in case your current one needs replacement:
Half-lid helmet: a regular helmet you need to wear for an everyday ride to save you from punishment for breaking the law;
Full-face helmet: perfect for park riding; understand the assignment when you need maximum protection on a trail. The only downside is that this type of helmet can be too hot;
Breakaway helmet: need a helmet suitable for the everyday ride and a ride on a rowdier trail? This one will do just as much.
When purchasing a helmet, make sure it is certified by MIPS. For example, you can get the Bell 4Forty Camo MIPS Mountain Bike Helmet equipped with a leading slip-plane technology inside the helmet to reduce rotational forces. You can also look for Polygon mountain bike protective gear at Rodalink for other choices.
Goggles or Glasses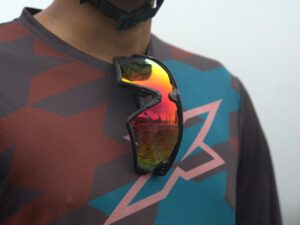 Save your eyes from dirt, dust, and any other flying objects that will disturb your focus on the road by wearing sunglasses like this Shimano Equinox CE-EQNX4RD Bike Sunglasses that comes with the best features such as full-coverage, one-piece lens for a wide field of vision and eye protection, and impact resistant Polyamide lens boosts clarity.
Additionally, wearing goggles added an extra point to your daily biking fashion and gave you a better sight under the blazing sunlight. For more glasses options, you can directly visit Rodalink's online web store.
Knee Pads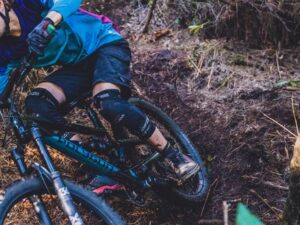 Aside from the skull, the kneecap is the most crucial part you have to protect at all costs because a knee injury takes a long time to heal and can be life-threatening at some level. There are a few options of knee pads you can choose:
Soft knee pad sleeves: if you're riding on the terrain without high-stakes features, this one will do the job. The only downside of this knee pad is it tends to slip down, which can cause a little discomfort;
Hardshell knee pads: one of the essential downhill mountain bike protective gear you can't skip. This knee cap is great to protect you from high-speed crashes and sharper rocks. It tends to be heavier than sweatier since it is usually made of a thick plastic shell. But worth it in case you crashed;
Shin and knee coverage: give you the maximum protection during the ride as it covers the knee and shin. However, they tend to be bulky, hot, and could even be restrictive.
You can choose Kali Protectives Strike Knee Guard, which is made of Xelion Padding with softer padding next to the knee and EVA padding on the side. If this knee pad doesn't suit your preferences, you can go to Rodalink for more options.
Padded Gloves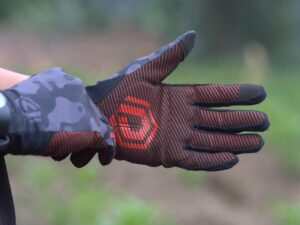 For better protection, choose a glove with hard or soft pads in crucial areas like knuckles, just in case you "punch" a tree. We recommended Polygon Areli All Mountain Gloves, high-quality full finger gloves manufactured with the latest advanced technology to improve rider's performance. You can also look out for Rodalink's catalog; they have various options of protective gear and other accessories you will love to have.
Hips and Upper Leg Protection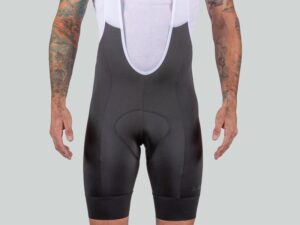 Choose one of the protective undershorts that provide excellent coverage and are still comfortable putting on; better if it's slim and flexible. Try using this Bellwether Tactic Man Bibshort, manufactured with high compression fabrics that stimulate and support muscle, are extremely durable, provide protection and pressure relief.
Need a woman's shorts instead? There are various options you can choose. Just click through this catalog and find what suits you best.
Back and Upper Body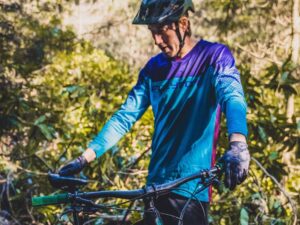 A mountain bike padded shirt that provides full-body protection can be pretty restrictive, but if you're serious about protecting yourself on the trail, investing in a vest with excellent chest, shoulder, and spine padding is an intelligent choice.
You can look for your perfect padded shirt and other biking apparel through Rodalink. They have varieties of options in high-quality and affordable prices.
Conclusion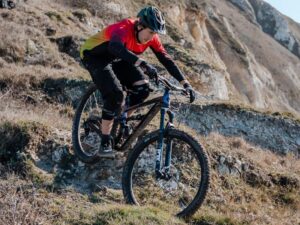 While a helmet and knee pad will suffice for road cycling protective gear, it won't be enough when you do mountain biking for apparent reasons. When you go mountain biking, you are exposed to more injury risks. Thus, it is better to get yourself extra protection.
Aside from rider protection, you might also want to get a mountain bike protective tape for your bike's frame, as preventing a bike's damage will be better than repairing a damaged bike.
If you are looking for men's or women's mountain bike protective gear at a high-quality and affordable price, Rodalink is your best to-go place. There is a wide range of selections of biking accessories with quality of price. Besides, you will get to claim free shipping for purchase over SG$200 on your mountain biking protective gear.
Visit Rodalink now to shop for your mountain bike protective gear and equipment before going for mount biking. You can also get your regular bike maintenance at Rodalink's one-stop cycling shop for the best riding experience.