A bike's tire is the essential part of a bicycle as it is the part that influences the feel of a bike during the ride. It is mandatory to maintain a mountain bike tire pressure that perfectly fits your riding style. If you don't know how to start, that's alright because you will find the answer by reading this article.
What is Tire Pressure?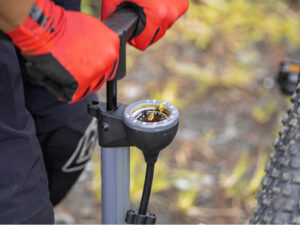 Citing Alex Grant, a RideBiker Alliance pro cyclist, tire pressure is the only thing a rider can control concerning the connection between your bike and the ground you hit. Mountain bikers in older days often thought that the higher pressure of a bike's tire would make it roll faster.
The thing is, higher pressure does make your bike feel faster simply because you are bouncing everything off. If a constant strike to obstacles alone is already making your tires deflect or deform, then using a high-pressure on the tire will only fasten its deformation.
Kenny Wehn, a top-level amateur mountain bike and cyclocross racer, once reminded every biker that to get a bike to work the way it was designed, it has to get the correct pressure.
The Right Pressure for Mountain Bikes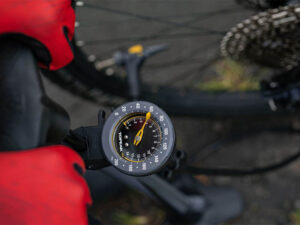 Typically, a mountain bike pressure will be higher on the rear than the front simply because you drop more weight on the rear side of your bike instead of the front. However, finding the correct pressure for your mountain bike is not easy because there are a lot of factors you need to consider.
Notably, proper tire pressure won't be the same for each biker. The rider's weight and riding style are also two necessary factors when calculating the correct tire pressure of one's mountain bike. For better understanding, here are some factors you need to consider before inflating some air to your bike:
Your Weight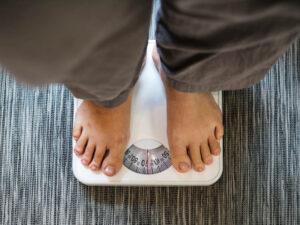 A lighter rider can get away by running over less pressure in comparison; a heavier rider has to run in slightly higher pressure to have the same result since the rider will put more force over the tire, so high pressure is needed to balance the bike.
You can use a mountain bike tire PSI calculator to calculate how much pressure is suitable for you regarding your weight. Or you can count manually with the formulas of x-1 for calculating the front tire pressure, while for the rear tire, it uses the formula of x+2. With the x being the result of riders' weight divided by 7.
For example, a rider weighed 130lbs, so the correct tire pressure that the rider should use according to the formula is:
x = (130:7) = 17.57 ≈ 18. So the pressure for the front tire is 18-1 = 17psi, and the rear tire is 18+2 = 20psi.
The Trails of Ride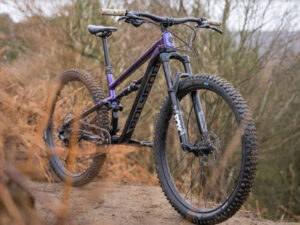 As mentioned before, the tire is the only part that directly contacts the ground. Therefore, the terrain where you ride your bike will have a massive effect on your tire pressure. Slightly lower pressure will allow your tire to maintain its shape through the corners if you're mainly riding your bike on smooth, hard-packed flow trails.
However, if you're mainly riding on trails that consist of more rough rocks than a pebble, you should've ridden in high pressure to protect your tire and rim.
Your Riding Style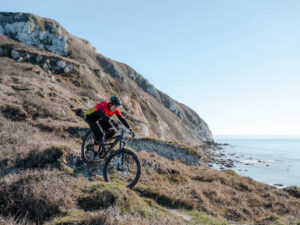 Unlike mountain bike tire pressure rider weight that can be calculated and measured using a formula, the rider's riding style is measurable. However, it would help if you still considered this factor before inflating your bike's tire. If you are the typical rider who's more of a point-and-shoot, you might need to pay more attention to puncture protection and have your bike inflate under harder pressure.
Different Tires = Different Pressure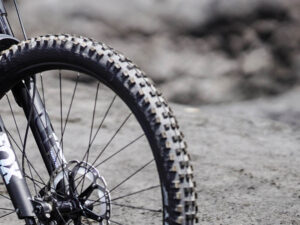 Note that not every bike tires roll with the same air pressure. This is also why every manufacturer always prepares a guiding pressure chart for each tire size. For example, a mountain bike tire pressure 29 for a 29-inch tire usually comes with a critical air pressure range between 18psi to 28psi.
The reason Why Should Lower Tire Pressure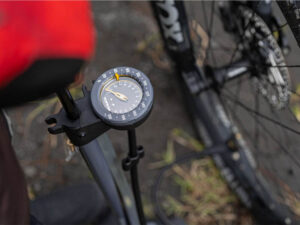 When it comes to mountain bikes, too much air on the tire can lead to too much bounce making the ride jolty. By lowering your tire pressure, you will get help in shock absorption and getting more traction since more of the tire comes into contact with the ground.
Mountain bike tire pressure tubeless also can be ridden at lower pressure with less possibility of being exposed to the danger of getting snakebite punctures. However, the perfect pressure of a tubeless tire depends significantly on riding style and biking terrain.
To measure your tire pressure accurately, it's highly recommended to use a mountain bike tire pressure gauge, which you can shop through your trusted bike shop like Rodalink, for example. There are two types of meters, analog, and digital ones. The digital gauge is more accurate and easier to read, but of course, you can also choose to get yourself an analog gauge if you feel like it.
The main idea of getting yourself a gauge is that the psi shown on each pump is different. So to overcome the inaccuracies, getting yourself a handled gauge is the best choice. Besides, it comes in handy during traveling as you can borrow anyone's regular floor pump and still be able to check the pressure of your bike tires accurately.
Conclusion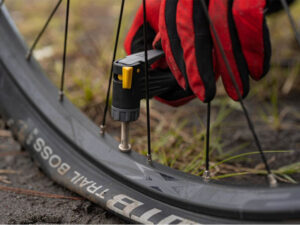 On the older days of mountain biking, bikers used to say that more air pressure made the bike go faster, and on the contrary, less air pressure would offer more comfortable rides. But the truth is, proper inflation for optimal riding performance also depends on the riding style of its bikers along with the terrain the bike uses to roll its tire on.
Usually, there will be mountain bike tire pressure chart recommended by the manufacturer that a beginner often follows. This pressure chart often follows the tire's sizing when suggesting the correct air pressure needed.
A wider tire size usually comes with a lower pressure chart. A mountain bike tire pressure 29er chart usually comes with a range of pressure around 18psi to 28psi, while a mountain tire pressure 26er chart for 26-inches tire size usually comes with a more extensive pressure range of 35psi up to 40psi.
If you are looking for the right bike and tire for your mount biking activity, you can visit Rodalink to get better assistance. Rodalink, as a trusted bicycle dealer, provides a wide range selection of bicycles and their accessories. Besides, Rodalink also has a one-stop cycling shop where you can entrust your bike maintenance and reparation.
Enjoy hassle-free bike shopping by registering an account to make purchases from Rodalink's online web store and wait for your selected mountain bike to be delivered to you.