The mountain bike production using high-tech lightweight materials started in the late 1970s to early 1980s. The first-ever mountain bike that had been manufactured was just like an ordinary road bike, equipped with a broader frame and fork to allow a wider tire.
Mountain biking started to move from a lesser-known sport into an extreme activity throughout the late 1900s and early 2000s. Starting then, you can easily find mountain bikes in any standard bike store before being followed by the department store. Nowadays, there are various mountain bikes to be seen. But which one is the best mountain bike in Singapore? Find your answer through this reading.
What is a Mountain Bike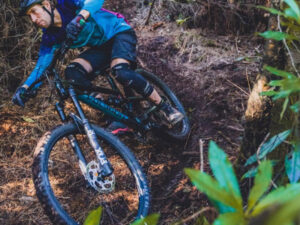 Mountain bike is specially designed for off-road cycling and incorporates features designated to enhance durability and maximize performance in rough terrain. Mountain bikes in the modern era like today are purposely built with new technology to serve their users incredible fun and confidence in every different type of trail.
But this also makes new rider who is just into mountain biking has a hard time choosing which is the perfect type of mountain bike that suits them. Before starting to pick your mountain bike, though, you have to understand the basics of a mountain bike, be it the design, your bike riding ability, or the trail you will be using to ride on.
Only by understanding this information will you find which type of mountain bike you need the most. You can consider the bike brand you will purchase by ranging it from the price or parts used to build the mountain bicycle after finding the most compatible mountain bikes for your cycling style and terrains. So here is everything you need to know.
Mountain Bike Types
Initially, there were four kinds of mountain bike Singapore, classified into:
Cross-Country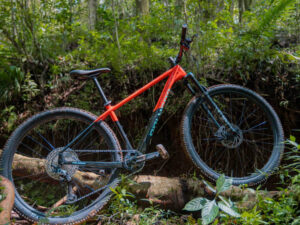 This model is primarily designed for racing, heavily emphasizing endurance. This model does have not only an efficient design but is also one of the most lightweight mountain bikes ever. They are often used for a long-distance ride in rough areas such as smooth roads, forest tracks, or singletrack trails.
An example of this type of mountain bike is the Xtrada 7, one of the Polygon Mountain Bike models designed with a tapered headtube that offers you more stable riding. It is also equipped with 120mm travel to give you maximum comfort during the ride, even when crossing more challenging terrain.
Aside from Xtrada 7, Rodalink also has other Cross Country mountain bike brands Singapore called Polygon Siskiu D5 and D7, equipped with 120mm travel and hydraulic disc brake, or Polygon Syncline C2, C3, and C5 with AXC XC Performance Frame and 120mm travel.
Trail Mountain Bike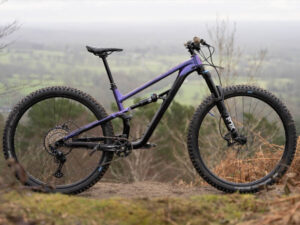 A trail mountain bike is developed from cross-country style and is more often used for riding in singletrack, up and down over challenging terrain and rocky mountain area. An example of this model is Polygon Siskiu T7 which weighed around 15.6 kilograms with a travel of 140mm (27.5″) and 135mm (29″).
The Mountain bike trails Singapore has is Polygon Siskiu T7 which is built with ALX Trail frames, making this bike lighter and more durable for riding. Equipped with 63mm travel, a highly adjusted trekking fork provides extra comfort.
Enduro/All-Mountain MBX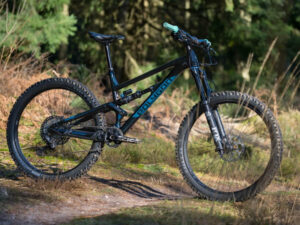 It was gaping between Trail mountain bikes and Downhill/Gravity bikes which typically featured a longer full-suspension design. An Enduro Bike, a dual suspension bike Singapore, is yet available. Still, you can substitute with Polygon Siskiu T8 with a 140mm fork which is also quite suitable for riders who love to seek adventure on local trails. Enduro MTB is also known as Jack of All Trades because it can conquer any terrain.
Downhill Mountain Bike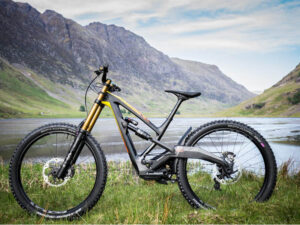 This type of mountain bike often has a high gear ratio and soft suspension, making it more suitable for race sources or dedicated trails. Typically have 200mm or more suspension travel offering the rider a comfortable position when descending order steep trails at higher speed.
Mountain Bike Components
Few components build up an entire mountain bike. The said components are:
Frames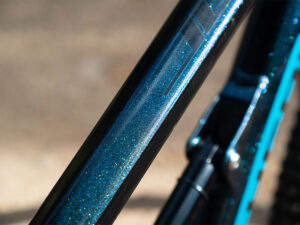 The material used to manufacture a bike determines its weight. The standard material used for building a mountain bike's frame is alloy and carbon fiber because these two materials enable a bike to be more lightweight than those made of steel.
Most Polygon's mountain bikes are manufactured with alloy material making them stiff, durable, and weigh 30% lighter than steel, making your mountain biking experience better and more manageable.
Forks and Suspension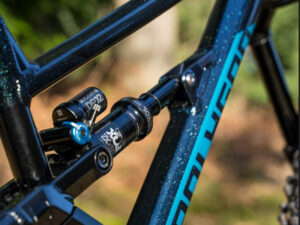 The front and rear suspension of a mountain bike might be confused. But don't worry, as we can start by discussing the suspension forks. There are a few different categories of suspension forks depending on your needs, such as:
For cross country riding, the travel fork comes with 100mm-120mm;
For trail riding, the suspension forks are around 130mm-150mm;
For enduro, the forks are around 150mm-180mm;
Lastly, for riding downhill, dual crown forks with travel around 203mm will be excellent.
The Drivetrain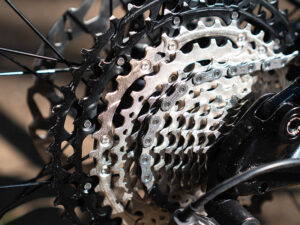 Nowadays, mountain bikes only have a rear derailleur, cassette, chain, front chainring/crankset, and shifter with no front derailleur. There is a 1x system for 9-speed up to 12-speed. When looking for a drivetrain, you can choose to custom or buy those being recommended by the brands.
The drivetrain is a group set of bike components such as shifters, crankset, bottom bracket, chain, front and rear derailleur, and cassette.
Brakes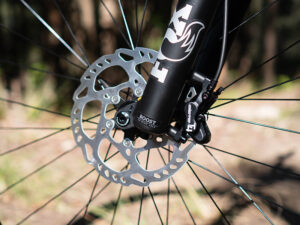 Most mountain bikes nowadays are built with a disc brake, a brake that has only been around for decades since its first invention in 1997. There are two types of disc brakes one is a mechanical disc brake and a hydraulic disc brake.
The best part about a disc brake is that more durable and stronger than an ordinary V-Brake and effective in any terrain.
Dropper Post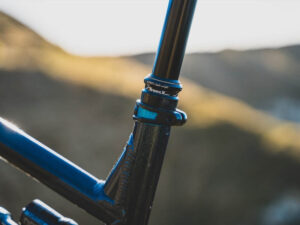 The primary purpose of the dropper post is to increase safety when riding through rougher and tougher terrains. It allows you to adjust your saddle without getting off your bike.
Generally, there are two types of dropper post, differ by the position of the actuation cable, such as:
External Routing: the cable that connects the dropper post to levers located outside of the frame;
Internal Routing: the cable that connects the dropper post to levers is built inside, making the frame look neat and more aerodynamic.
If you're looking for a internal routing dropper post with quality, you can check PNW Rainer IR V3; the toolless travel adjust system allows of total 30mm travel reduction in a 5mm increment, allowing riders to fine-tune the perfect fit and get the exact amount of travel riders wanted.
Tires and Its Accessories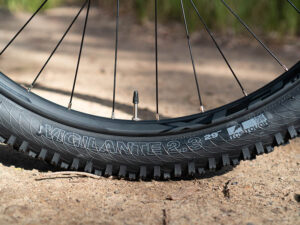 There are many options for mountain bike tires, starting from a well-known brand to the small business brand offering tires from the Cross Country model of mountain bike, Enduro, Downhill, and trail. Not only that but there's also tire specially made for fast, wet and muddy or dry conditions.
Aside from tubeless tires, it's mandatory to understand some sealants that better suit certain usage circumstances.
The Handlebars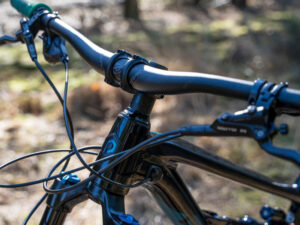 Handlebars are what determine the fitting size of the bike. Usually, the riser comes in different heights, and the bars also have different widths. A wide handlebar offers maneuverability, balance, and downhill stability, while a narrow handlebar facilitates better aerodynamics on the rolling parts.
Saddle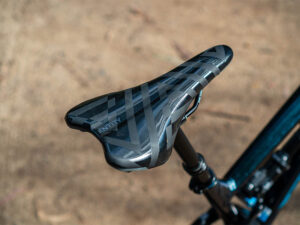 By finding a mountain saddle, you will be able to complement your riding style to get the best riding experience. You might spend a long time in the saddle, so make sure you find the one that will give you the most comfort.
Is a Mountain Bike Worth Your Money?
There is always a self debate about which one to prefer: mountain bike vs road bike. It depends on which terrain you're used to riding your bike for. If you are more into a rocky mountain track or another rough terrain, then a mountain bike is a perfect investment.
However, you need to make sure that you clearly understand what kind of bike that compatible with your riding style as well as riding behavior. You can consider getting an affordable mountain bike Singapore that offers you good quality, just like various types of mountain bikes by Polygon.
Conclusion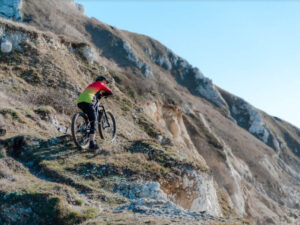 Mountain bike is suitable for riders who love to ride on rougher terrain. But before deciding to buy a mountain bike, you will first have to understand your riding ability, the mountain bike's design, and the trail you will be riding on.
There are four types of mountain bike design such as cross-country, trail, enduro, and downhill. The cross-country mountain bike is probably one of the lightweight mountain bike Singapore have. Make sure you choose the design that will suit your riding style more.
For riders who like to ride on smooth roads, singletrack, forest track, or paved road connecting trails, a cross country bike is a better option. But if you are more into trails with steep descents, then a trail bike will suit you more.
If you are more into terrains that require more technique and consist of many uphills and downhills with the most challenging track, you might want to go for an Enduro bike. And if you are only focused on being fast on down hills only, go for a Downhill bike.
For purchasing the right mountain bike along with its parts and accessories, you can visit Rodalink. Why Rodalink? Because by purchasing through Rodalink, you can expect the bike of your choice being delivered to you in an assembled form. And if you are also making purchases on non-bike items for SG$200, you can claim free shipping. So, visit Rodalink to start your cycling experience.
You Might Love This!