Buy Bike – Good news for you who wants to shop a bike and get it ready in a few minutes only! Rodalink's Assembled Bikes in Box now comes with a new collection that could be an option for your #NewBikeDay. No need to queue in a bicycle shop, because you can choose the bike delivered straight to your home. Still not sure why you should choose this bike? Check out the benefits of choosing this bike here!
Get Faster Delivery and Free Shipping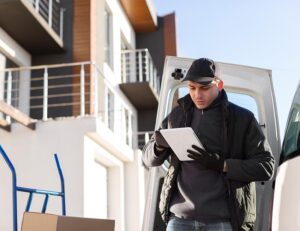 When purchasing a regular bike, you sure need to wait some time to get the bike ready. Usually, there would be some more steps to get the bike: after placing an order, your bike will be assembled first, and you have to wait a little bit longer due to the queue.
Rodalink's Assembled Bikes in Box offers faster processing time for you. Because it is 99% assembled already, you'll only need 3-5 working days to welcome your new bike, get it prepared, and ride it immediately. Plus, you could get free shipping! This sure is convenient and a good deal for you to save some pennies.
Want to have your bike to be sent even faster? Fret not, with this selection that task is possible! You can choose the "Next Day Delivery" method to get your bike in the next day. Read more on Next Day Delivery Terms and Conditions here.
5 Minutes Set Up Only
To save up your precious time, you just need around 5 minutes to prepare this bike and complete the 1% remaining. You just need to equip the pedal and adjust the handlebar; after that, you're good to go.
For beginners, you might not be that confident in setting up your bike—we've got you covered up. After opening the box, you will get the tools that you need and a guidebook for the completion of the bike. Simply follow the instruction in the book or scan the QR code to watch the tutorial video from Rodalink.
New Collection on Board: Road Bike and Hybrid Bike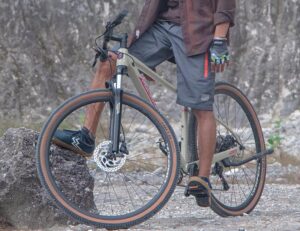 The Assembled Bikes in Box is now available with fresh options for you. Not only city bikes and hybrid bikes, but you can also bring home a road bike to your door quickly! Polygon Strattos S3 is now ready in this time-friendly bike line-up.
Furthermore, the latest model of the all-time favorite Polygon Xtrada and Heist X series also enriches the choice. There's also Polygon Path for you who wants to commute around the city. Rodalink's Assembled Bikes in Box sure is a fast, convenient, and valuable choice for you who want to ride your bike immediately.
So, what are you waiting for? Get the Rodalink's Assembled Bikes in Box into your cart now!