A new year means new resolutions and a new way of doing things. To all cyclists who have passed 2022 with lots of memories and journeys with their favorite bike, it's time to set some resolutions for the new year. Make the most of your new year with a fresh start!
Setting goals or resolutions are crucial if you want to keep improving. Without direction, it's sometimes hard to find the motivation to get out on your bike. Set a big goal now, and then break it down into smaller bite-sized chunks. Here are some ideas for you to make the most of it.
1. Ride further in 2023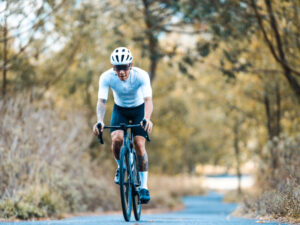 How far have you gone in 2022? It's time to recap and wrap up your 2022 and set new cycling goals for 2023! Now is the right time to increase and add kilometers to your cycling journey in 2023.
Start preparing your cycling route to hit your new number of 2023 goals. Map out all cycling routes that you will do and prepare yourself. Make it into a checklist that will make it easier to see how far you have come in the future.
2. Join a cycling club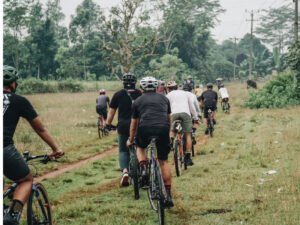 Get more friends and knowledge in the new year 2023 by joining the cycling club. Cycling clubs are a great way to meet new people, extend your friendship, boost your cycling spirit, or get support from each other. Meet people with the same interests and hobbies, share knowledge, grow cycling performance together, and be better cyclists.
3. Ride abroad, explore more things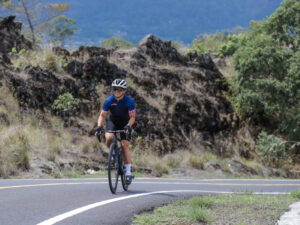 Have you ever thought about cycling in Paris or another dream city? If the answer is yes, it's time to plan for that dream to come true. But if the answer is no, it's time to set a resolution and ride aboard. Leave your comfort zone, push yourself to the limits, and get to know how far you can go. You will be amazed by yourself who dare to try this new thing. Or you will be addicted to this new ritual. You'll get a chance to experience cultures, foreign landscapes, and journeys of a lifetime while strengthening your muscles and mind.
4. Try some cycling tricks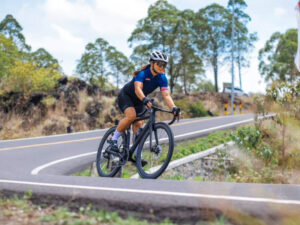 The next suggestion is to start trying some new cycling tricks. Chances are you know some good techniques, but why not bring it up a notch? Learn a few wheelies and bunny hops or even keep an eye on what competitive cyclists are doing and see if any of their tricks are transferable.
5. Bucket list: Climbing?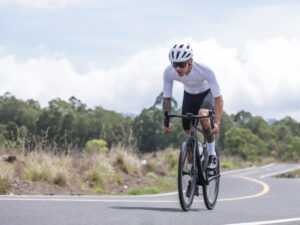 Challenge yourself to get out of the rut and conquer some ascents. Get the sense of victory you feel when you finish a ride. It'll be a great history of your cycling journey.
6. Cycling to the work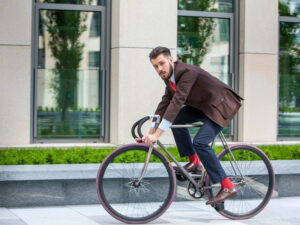 Cycling to work has always been a fantastic way to stay healthy, save pocket money, reduce gas usage, and also look after the planet. If you are already the lucky one who can cycle to work, congrats, and keep doing it.
As we said before, cycling to work has many advantages. So what are you waiting for start cycling to work in 2023? Just prepare yourself to wake up earlier and pack more things to support your cycling to work. It helps reduce stress and increase your brain power. It's definitely something worth trying!
7. Plan Your Nutrition Intakes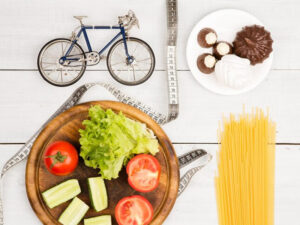 Start your new year by distilling your nutrition plan. Set main goals for the year, and break them down into details. Maybe you need to cut a list of foods and add some fruits and fibers. Or you maybe need to increase your protein or fat intake. It depends on your body and metabolism needs.
Moreover, you add exercise activities such as cycling will further expedite your metabolism. It will fasten your weight loss. Not only talk about the nutrition plan and workout but make sure you're drinking enough water and your body stays hydrated. Get ready to be fitter in the following year.
8. Try different cycling disciplines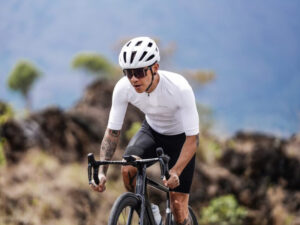 Conquer hills with your mountain bike is fantastic, ride mile after mile for hours, and feel the adrenaline rush from the shocks of easy to difficult terrain. For once, have you thought about diving into other sides of this fantastic sport?
There are so many options. Gravel cycling is the main one for mountain bikers to go, a little less intense off-road and longer distance. It's a new idea of cycling to pick and keep adventurous.
Or maybe you are a cross-country mountain cyclist, it's time to try new terrain and upgrade your cycling terrain. Whatever type of cycling discipline you choose, remember one thing: keep challenging yourself, and don't give up!
9. Upgrade your bicycle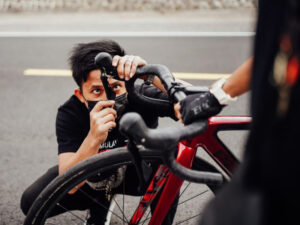 If your current bike isn't giving you the performance you're looking for or is getting worn out, it might be time to upgrade and grab a new bike. A new bike maybe can give you more spirit, power, and speed boost or increase confidence while riding. Fun fact, upgrading the bike will give you new enthusiasm for cycling the old route.
There is a range of bikes available with different features such as lightweight bike material, speed options, and suspension systems. If you're not sure which model would work best for you, your local bike shop can help! They can also help the cyclist choose the right bike of the right size.
Lastly, make sure to wear protective gear such as a helmet, light, body protector, and many more when cycling to keep yourself safe from any injuries or accidents. Investing in quality safety equipment is just as important as upgrading your bike for improved performance.
There you have it: our top picks for New Year resolutions for cyclists. So, if you're looking to up your cycling journey in 2023, make sure you set some or all of these goals and put in the hard work required to achieve them! Stay safe out there on the roads and trails, and may your cycling performances soar in the year ahead.
If you are looking for bicycles, bike accessories, bike apparel, and everything related to your cycling needs, you can visit the Rodalink website. Why choose Rodalink Singapore? You can take advantage of various benefits, such as free delivery* and Shopback pay later! Moreover, by joining as a member of Rodalink Singapore, you will be able to receive various benefits and information updates related to ongoing promotions. Now that there are a variety of payment methods to choose from, it's easier than ever to purchase a bicycle or its accessories! Take your cycling resolutions to the next level by visiting the Rodalink Singapore website!
Start Your New Year Cycling Resolution with Rodalink