As temperatures in Singapore continue to peak during the day, many people find it challenging to exercise during the day. Other than that, most people have to prepare for work in the early morning during the weekdays as the rush hour traffic can be overwhelming so they won't be late for
Those constraints open a new possibility for a great cycling time, an evening ride. Not only that the temperature is cooler outside during the evening hours, but the reduced traffic on the roads also makes for a safer and less stressful ride.
This article will cover 4 guides to maximize your evening ride so you can still be productive, fresh, and active on a daily basis.
1. Start with The Light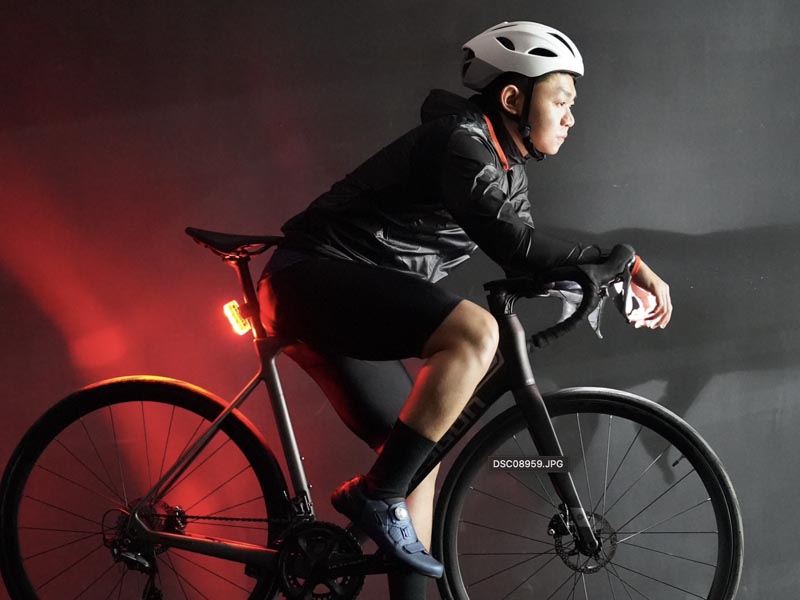 Choosing the right lights can make a significant difference in keeping you safe on the road. Not only that you can see the road clearly, but also make others can see you and know where you're heading. When selecting lights, it's crucial to consider the lumens, which refer to the brightness of the light. The higher the lumens, the brighter the light, which means you'll see and be more visible during the ride.
Front lights help you see the road ahead, while rear lights make you visible to others on the road. Typically, a front light should have at least 500 lumens. while a rear light should have at least 50 lumens. Consider a flashing mode for the rear light to make yourself more visible.
The price range for lights can vary depending on the type and features. Generally, budget lights can cost around SGD 20-50, while high-end lights can range from SGD 100-300. As a beginner, it's okay to start with budget-friendly options and upgrade as you progress. Remember, safety should always be the top priority when choosing lights for evening rides.
Discover Best Bicycle Light Now!
2. Strive with Reflective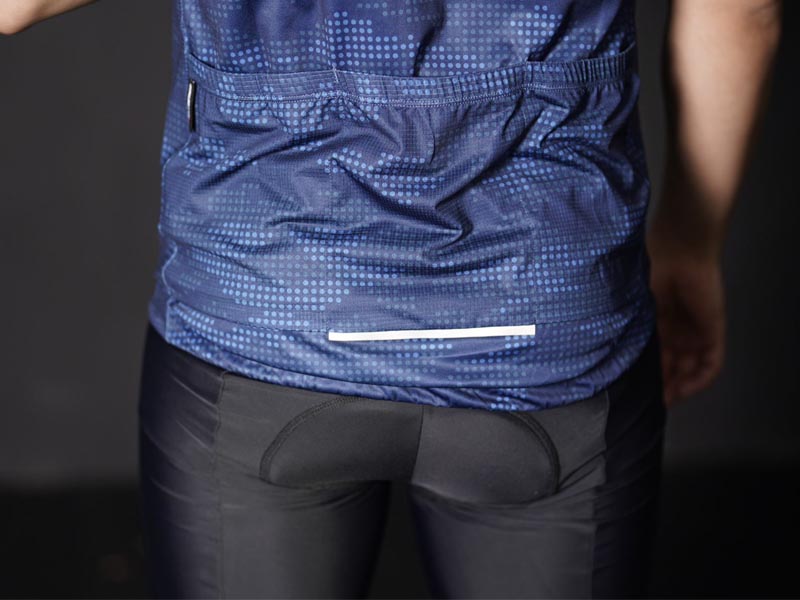 Reflective materials can also play a crucial role in keeping you safe on evening rides. When riding in low light conditions, it's essential to make sure you're visible to others on the road. Reflective materials, such as jackets, vests, and leg bands, can help increase your visibility by reflecting light back towards the source.
There are many options when it comes to reflective materials, and it's important to choose ones that fit your needs and preferences. For example, jackets and vests can provide full-body coverage and are ideal for colder weather, while leg bands can be a simple and cost-effective option for increasing visibility.
When selecting reflective materials, consider the quality of the reflective material and how it will hold up over time. Look for materials that are durable, washable, and can withstand various weather conditions. It's also crucial to ensure that the reflective material is positioned in areas that are easily visible to others on the road.
Discover Bright Cycling Outfit Now!
3. Bypass with Glasses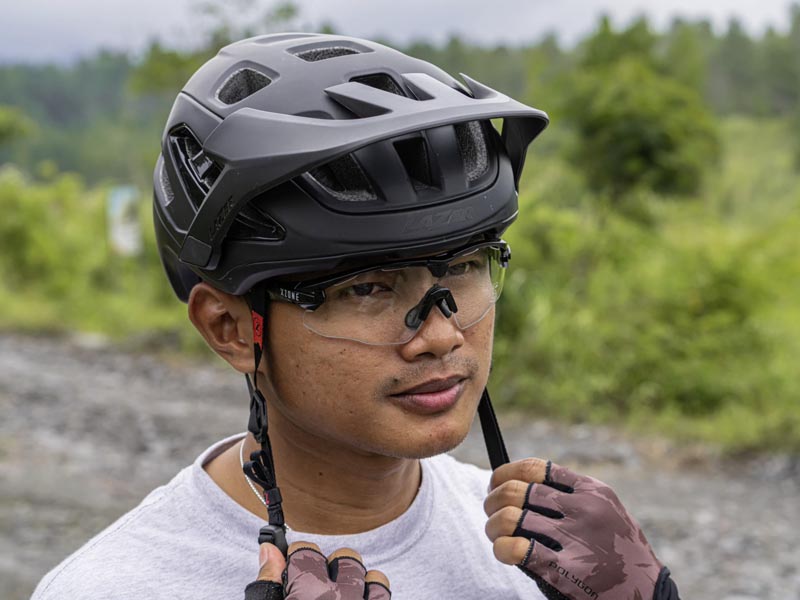 It's important to keep in mind that bugs tend to be more active in the evening. Wearing clear sunglasses can make a big difference in keeping you safe and comfortable. Not only do they protect your eyes from bugs, wind, and debris, but they can also enhance your vision by reducing glare and improving contrast.
When selecting sunglasses, make sure they fit well and provide adequate coverage for your eyes. Look for models that are specifically designed for cycling and offer features such as anti-fog coatings, venting, and polarization. Prices for cycling sunglasses can vary, with budget-friendly options starting around SGD 20 and high-end models reaching SGD 300 or more.
Remember to prioritize your safety on evening rides by wearing protective gear such as clear sunglasses and reflective materials. Not only will you feel more comfortable, but you'll also be more visible to others on the road, reducing the risk of accidents.
4. Managing Route Planning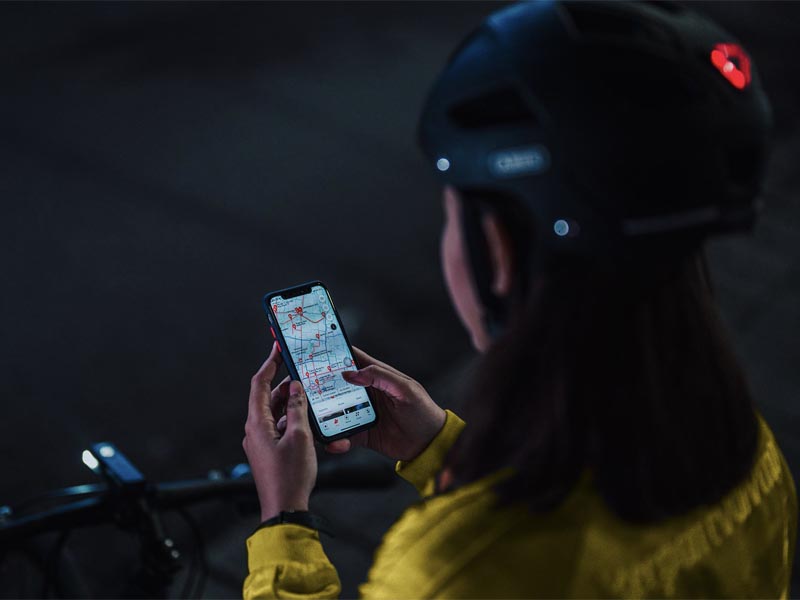 Evening rides can pose additional risks for cyclists due to decreased visibility and increased bug activity. Therefore, it's important to take extra precautions when planning and preparing for a ride in the evening. There are many online resources and apps that can help you plan your route, such as Strava, Google Maps, and MapMyRide.
When planning your evening route, consider the lighting conditions and choose routes that are well-lit and have fewer potential hazards such as road closures or construction. It's also important to plan your route based on your skill level and fitness, as well as the time you have available.
Track Your Route with Quality Bike Computer!
In addition to carrying essential tools and equipment such as spare tubes, tire levers, and mini pumps, it's also a good idea to check the weather forecast and plan accordingly, including bringing along appropriate clothing for the temperature and weather conditions.
Conclusion
Evening rides can be a great alternative for those who find it difficult to exercise during the day due to the hot temperatures or busy schedules. However, it's important to take extra precautions to ensure safety during low light conditions. The four guides discussed in this article – selecting the right lights, wearing reflective materials, wearing clear sunglasses, and managing route planning – can help cyclists maximize their evening rides and stay safe on the road.
Bear in mind that exercising and safety doesn't have to be mutually exclusive, and cyclists can enjoy a refreshing and stress-free exercise ride by prioritizing safety and being prepared. You might also think about joining the Rodalink community to receive better discounts and offers so you can still cut corners while having adequate bikes and accessories for your evening ride.
Rodalink can be your dependable cycling partner as you live out your adventurous riding pursuit.