Are you looking for a bike that offers a more stable and safer bike during the ride? Or do you wish to have the best bike for long-distance riding on unpaved side roads? Perhaps you want to look at a Polygon mountain bike and add it to one of your must-have bikes. Here's more about Polygon mountain bikes you need to know.
What is a Polygon Mountain Bike?
Polygon Group is one of the biggest bicycle manufacturers in Asia that offers various types of high-quality bicycles with advanced technologies in manufacturing, making sure every customer gets the most suitable bike based on their needs.
As a bike manufacturer, of course, mountain bikes are included as one of their best products. According to Mountain Biking Australia, Polygon's mountain bike is arguably the best performing bike. Polygon not only offers a wide variety of bicycles to choose from but also varieties of pricing. This means you can not only get your ideal bike but also get a bike that is within your budget.
Polygon Mountain Bike Type
Polygon mountain bikes come in many types, and each type has its capabilities built to suit every biker with different riding style preferences. Here are some of them:
Polygon Siskiu T Series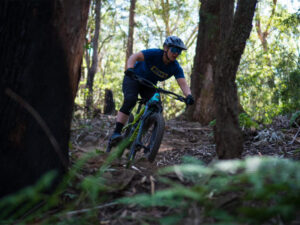 This type of bike is very suitable to be ridden by professional cyclists experienced in trail and cross country track. There are two models of Polygon Siskiu T Series such as:
Polygon Siskiu T8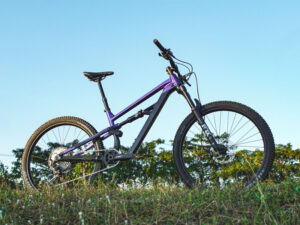 Polygon Siskiu T8 is a perfect trail and cross country mountain bike with dual suspension and excellent control over the cycle, making the bike very fast and agile. They are manufactured with ALX Trail frames making them light and durable.
Built with Shimano SLX Mix groupset, with a 12-speed shift lever that is quick and has light operations, making this Siskiu T series bike handles the market demands of a modern trail bike by striking a balance between high-speed control alongside playful handling.
Polygon Siskiu T7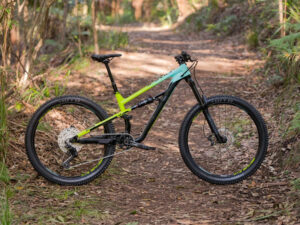 Another polygon bike with a dual-suspension suitable for trail and cross country riding is utilized by a tapered head tube combined with 140mm travel, longer frame reach, and a steel set tube.
Built by Shimano Deore SL-M6100-R's shifting lever clamp band 12-speed, a shift lever that delivers light and responsive shifting and can shift a maximum of 3 gears at a time, making this bike offers stability and improves control along with confidence during the ride on steeper terrain.
Polygon Siskiu D Series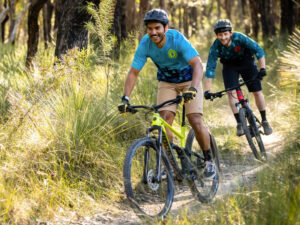 If you are new to mount biking but wish to try riding on a trail or cross country track, the Polygon Siskiu D series is your best option. There are also two models of Polygon bikes series, such as:
Polygon Siskiu D7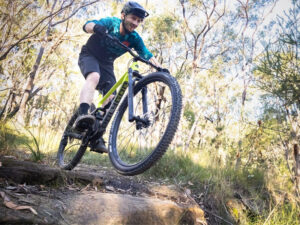 This model is a trail and cross country bike with specialists where the design is specially made for an aggressive ride. Made with an ALX aluminum suspension frame alongside modern geometry, Siskiu D7 has a tapered head tube, long reach, and steel seat angle, making it ready to tackle any ride.
Polygon Siskiu D7 also comes with a 120mm travel fork paired with a one-piece linkage system that reduces lateral flex and twist in the rear triangle and also improves the performance of the suspension, allowing the bike to take down flowy terrain and rough intermediate-level trails. This bike also excels in speed. On the uphills, the suspension is calm, making this bike an efficient climber.
Polygon Siskiu D5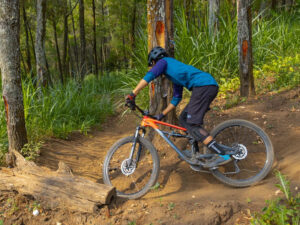 Siskiu D5 is one of the Polygon bikes series made for trail and cross country riding, which comes off fast with agile handling. Manufactured with a double alloy wall wheel with rugged durability and Spiderbait over 2.25″ in width, helping reduce the damage when getting a bump.
Coming with Shimano Alivio 2X9-speed groupset, with two chainrings on front and nine rear derailleurs, enhance cable routing, giving a smooth and quiet from shifting on the trail and allowing you to ride aggressively with fewer interruptions since the rear derailleur comes with shadow design.
Reason Why Buy Polygon Mountain Bike
According to the polygon mountain bike review made by Gear Lab, Polygon's bike, like Siskiu D7, is a quality build at an affordable price. All of Polygon's mountain bikes are manufactured with Alloy material making them not only lightweight but also durable.
Aside from Siskiu D7, Polygon also has the Siskiu T8, which is one of the best looking dual-suspension mountain bikes with a budget-friendly price on the market. Available in 27.5″ wheel with 140mm fork travel and 29″ wheel with 135mm fork travel, this bike is guaranteed to give you a good time while riding off-road.
The tires of the Siskiu T8 provide ample traction, definitely one of the most excellent parts of the build. Not to mention the look this bike serves. It has a deep metallic purple paint with a color-changing tube hint making this bike stand out in the crowd but isn't too flashy. The finish is ultra high quality, making it look way more expensive than its actual price.
Of course, no matter which type you choose to buy, all of them will be an investment that will be worth it. A question like "which bike is better" is out of concern since they are all the best in their league. You only have to suit it with your riding style. If you like riding on terrains with more technical obstacles, then Siskiu T will suit you more. If you like riding on singletrack or terrain consist bits of rock, then go for Siskiu D.
5 Best Polygon Mountain Bike
Now, it's time to discuss which Polygon mountain bike Singapore can find. They are classified into:
Polygon Siskiu N Series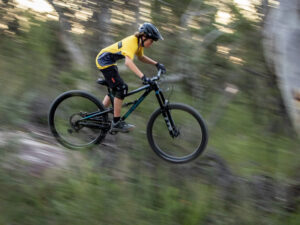 The Polygon Siskiu N series is suitable for riders who want to challenge downhill and uphill rides. We have Siskiu N9 that is built with a lightweight aluminum frame with Shimano Deore XT 1X12-Speed groupset, giving you a fast and precise shifting performance-optimized to take on any trail.
Polygon Siskiu T Series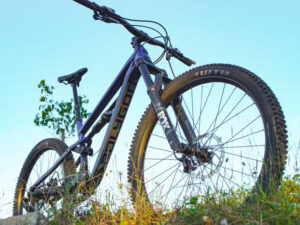 If you're an experienced rider who is looking for an excellent bike for trail and X-Country riding, then you should probably go for the Polygon Siskiu T8. Manufactured with an ALX Trail Frame with a tapered headtube and Shimano SLX-M7100 groupset, this bike is also lightweight, fast and responsive; it offers you stability and confidence when hitting the square edge.
Aside from T8, Rodalink also has a Polygon Siskiu T7 series with almost similar specifications, except the groupset is built with Shimano Deore-M6100, which can increase efficiency and chain management along with advancing shifting performance.
Polygon Siskiu D Series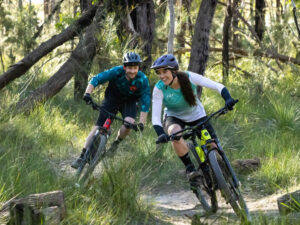 For beginners who are new to mountain biking but wish to do a ride on a trail and X-Country area, then you should consider buying the Polygon Siskiu D series such as Polygon Siskiu D5 or D7. Its specialty is speed. With a 120mm fork travel, they are capable of taking the fast, flowy terrain and also rough intermediate-level roads;
Polygon Xtrada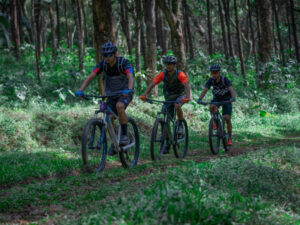 For a newbie who wants to try enduro and trail terrains, you are recommended to buy the Polygon Xtrada series. With an XCR 32 RL-R fork that excels in a thru-axle lockout, it helps you maximize your comfort during the ride, even when crossing the rough terrain;
Polygon Syncline C Series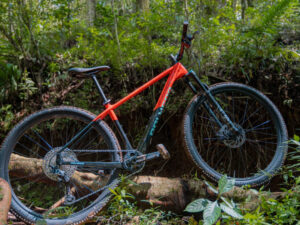 And if you want to try a cross-country and technical track, you can try the Polygon Syncline C series like Polygon Syncline C5, which is lightweight, stiff, and rugged as its frame is made of carbon. The shifting of the gear is also remarkably well combined with a 120mm fork and ACX performance carbon frame; this bike offers its rider a smooth ride over a rough section of trail.
Conclusion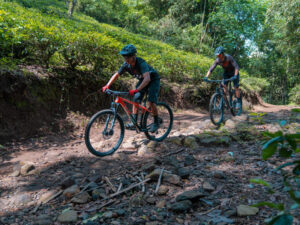 If you are looking for a high-quality bike within a budget, you should look for Polygon. Polygon offers an extensive range of high-quality bikes manufactured with leading technology to take your riding experience to the next level without breaking your bank accounts.
Polygon group has been joining the industry for over 25 years and by far becoming one of the biggest bicycle manufacturers in Asia and has distributed their bikes not only in Asia but also in Australia, Europe, and North America.
To find the best Polygon bikes Singapore, you can visit Rodalink's store at East Cost or Jurong East. Rodalink is an official distributor of Polygon Singapore.
Besides the wide range of polygon bikes for sales, Rodalink also offers a membership program where you can register without any minimum purchase, and the membership will never expire. By becoming part of the Rodalink community, you are eligible for member-only deals and events and will be getting a special service fee.
Each SG$1 purchase will be valued at 1 point. These points can be collected and last for two years from purchase date. For every 100 points, you can redeem an SG$2 purchase discount. The more points you collect, the higher your tiers will be, which means the more benefits you will gain.
Shop your high-quality ideal bike through Rodalink right now, and don't forget to apply for membership for more beneficial offers.