If you are the typical rider who seeks an adrenaline-pumping downhill ride with jumps, drops, rock gardens, and berms, then you are the trail mountain bike rider. Before you invest in any kind of mountain bike, take the time to read this Polygon Siskiu T7 review because it will be worth your time. Keep scrolling to find the treasure.
Get To Know the Trail Mountain Bike
A trail mountain bike is a type of bike made to support the riders who look for fast, flowy, and more technically challenging riding. The trail bike is also known as the all-rounder of singletrack. This bike is designed to be efficient on the climbs while still giving the riders confidence and better control of the bike even when being ridden over rough and more technical descents.
Since the bike is designed to excel on a wide range of terrain, the geometry of a trail bike will complement both stability of a downhill bike and the efficiency in pedaling like an uphill bike. Not only that, the reach found in trail bikes will usually be longer to allow their rider to extend their position on the bike and increase the control ability when attacking the trail terrain.
The trail suspension ranges between 120mm to 150mm for both fork and rear travel. The 29-inch wheeled trail bike will usually come shorter than the 27.5-inch wheeled trail bike. It is also common to find a dropper seat post on the trail bike to allow quick adjustment of the saddle height without having the rider get off of their bike or stop moving.
The trail bike is the best choice for riders who are yet to acknowledge their riding style preferences. Also perfect for riders who wish to own a piece of capable bike that will excel in most terrain points riders have been taking the bike to.
Introduction to Polygon and Polygon Siskiu Series
Polygon is an Indonesian brand of bikes that the company is headquartered in Sidoarjo, East Java, Indonesia. The company has been around manufacturing an endless amount of bikes since 1989 and has spread its wings worldwide. As a bike manufacturing company, Polygon has continuously collaborated with industrial engineers, pro riders, and creative teams across Asia, Europe, and North America to create a futuristic bike.
Three inventions that make this Polygon brand outstanding among the competitor on the same tier are:
FS Independent Floating System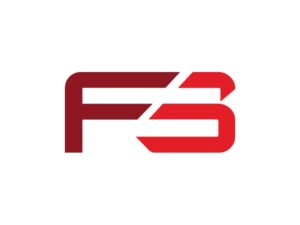 The newest platform of Polygon bears the goal to make every bike's suspension as independent as possible. The said technology splits up the suspension behavior and the back wheel movement that allows riders to feel an incredibly sensitive ride no matter how bumpy or rough the terrain is. The FS Independent floating system works on any technical trail without sacrificing the progressiveness of its suspension.
ALX Carbon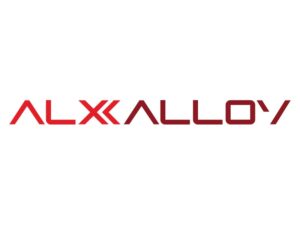 Most mountain bikes with dual suspension will be built around the aluminum alloy material. Truth to be told, almost all of the bike collections in modern-day are usually built with this material. You must be wondering, since we said that most modern-day bikes are built around an aluminum frame, then what makes ALX Carbon stand out among others?
One of the special points of Polygon Alloy frames is that they use an aluminum blend, making the bike produced through this material to be more lightweight and durable compared to any of the competitors in their class.
AL6 Alloy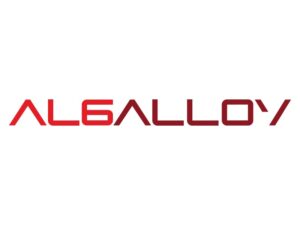 Polygon will not compromise when it comes to manufacturing a bike. Hence, the AL6 tubing has undergone a strict pre-and post-production quality control process to ensure the bike has been built with the best product possible.
Polygon Siskiu T Series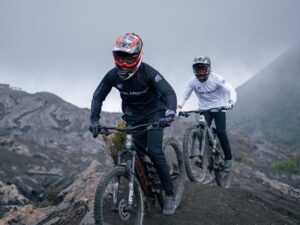 Polygon Siskiu T series is a bike specifically built by Polygon for trail riding. The Polygon Siskiu T series currently comes with two models of bike: the Polygon Siskiu T8 and the Polygon Siskiu T7. In this article, as can be seen through the title and introduction, we will be giving the 2022 Polygon Siskiu T7 review for you who are looking for the latest trail bike to invest in.
The Polygon Siskiu T7 Review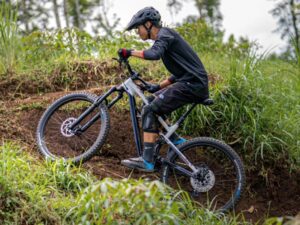 Before starting with the review of the bike, we will be first starting with: Polygon Siskiu T7 — specs, here it is:
The frame is made of the light and durable hydroformed 6061 aluminum material;
Features a tapered head tube and rear boost thru-axle;
Coming with a 73mm threaded bottom bracket;
Internal routing design to give the bike a stylish and clean look;
Having the optimized anti-squat kinematic and progressive suspension ratio;
Faux Bar Suspension design to improve stiffness and reduces lateral flex;
Equipped with RockShox Recon RL suspension 150mm fork (27.5″) and 140mm fork (29″);
The rear shock is equipped with RockShox Deluxe 55mm;
Built around Shimano Deore 1×12-speed groupset;
Hydraulic Disc Brakes combining front 4 pistons and rear 2 pistons campers and 180mm Shimano Centerlock rotors;
150mm dropper post (S-M) and 170mm dropper post (L-XL).
If you are looking at the Polygon Siskiu T7 review 2021, you will notice that it has some geometry changes compared to the Polygon Siskiu T7 2020. The seat tube in Polygon Siskiu T7 is steeper and the head tube is slacker. The front wheel is perfectly made to conquer downhill and the seat tube angle is helping riders tackle the uphill climbing.
Be it Polygon Siskiu 2022 or 2021 series, it offers a stable and planted ride while naturally putting riders into a more aggressive riding position. The geometry combined with extra travel gives an advantage when the ride is steep and fast.
Now if you are contemplating which to get between the Polygon Siskiu T7 vs D7, here is how you choose: the Polygon Siskiu D7 is built for cross-country riding. If the jumps and drops are not the main concern of your riding style, the Polygon Siskiu D7 will be good enough. But if you wish to have a bike that can do great for jumps and drops while still able to let you ride in cross-country singletrack, the Siskiu T7 is worth your money.
Looking for a Polygon Siskiu T7 for sale? Get the original set only at their official distributor: Rodalink. What's great about buying from Rodalink is that they have a one-stop cycling shop where there are lots of bike professionals ready to assist you and ensure you are getting your bike in the right sizing.
Not only that, Rodalink provides a wide range of bikes, accessories, parts, and even apparels selection. You can find anything you need for your trail riding gear at their store. If you are looking for more beneficial offers, you can apply to become part of the Rodalink community members to get the exclusive deal and join a special event that is specially reserved for members only.
Having a trail mountain bike without hurting your savings is possible now with Rodalink. So what are you waiting for? Visit the Rodalink right away!