Bike Maintenance – Storm is raging daily above our beloved island. The rain will definitely bring more mud for our bike to go through. For those who like to go on the road, the risk of getting a muddy tire is low but your bike will still be wet and dirty if you do not take good care of it. For MTB and gravel rides, the rain brings a lot of pain since the bike will be extremely dirty even for just one simple ride on the track. There are several aspects that you need to pay attention to if you are still brave enough to go out riding under the rain. From bike maintenance to cycling tips, here's some insight for you!
Cycling Trick for Rainy Season
Control Your Speed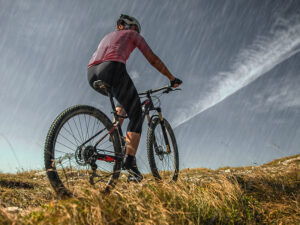 If you ride under the rain, you need to tone down your maneuver, especially the speed and acceleration. Going too fast will be your one way ticket to a falling because of the slippery track. You need to go slower to make sure your tire has enough traction on the track. This is supposed to be balanced with speed that is enough to escape the puddles of mud in order to avoid getting stuck. On the corner, you should also avoid leaning too much, the chance of a bike going slipped under you is higher during raining. After the ride, you only want to do maintenance on your bike, not on your limbs too, so you need to be careful with the speed.
Maintain Your Bike Setting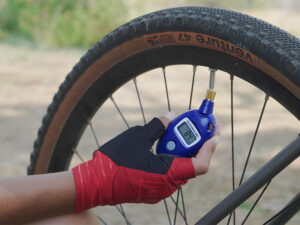 One of the maintenance that you need to do before riding is to lower your bicycle tire pressure to give more traction to a narrow tire. You need to use a 25mm tire or wider and pump it to 80 to 90 psi. This will increase surface area to give you more stable ground during the ride.
Avoid Standing While Riding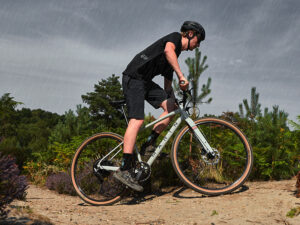 To avoid unnecessary bicycle maintenance caused by an accident, you need to know the limit by seating along the way. Riding while standing on pedals (which we all do sometimes) can make the bicycle not stable on the wet track. Maintaining your weight on the rear wheel of your bicycle helps to maintain traction when pedaling hard. There is also the fact that pedals can become slippery when wet, standing on them could be very hazardous for you. To make sure your feet also stick with the pedal, you need to have proper shoes. A good bike apparel is always a great choice.
Clean Your Bicycle After The Ride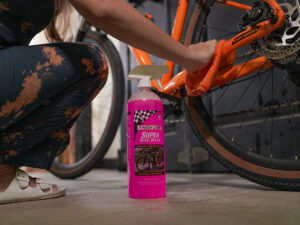 Don't let your bicycle stay untouched after you come home. You need to clean it up right away. This will make your cleaning process easier as well as making sure you can check the bike to see if any further maintenance on the parts is needed.
If you need a bicycle cleaning kit to easen up the cleansing process, Rodalink has it all. Just click the button right here to see our selection.