Choosing to do cycling to start a healthier lifestyle is a good idea. If you happen to just buy a road bike here is a list of road bike accessories you need to know and prepare before hitting the road. Without any more introduction, here it is!
What are Accessories?
Every biker will need bike accessories. Be it casual riders, daily commuters, or even a pro cyclist, every one of them will need proper bike accessories. Bike accessories are made to improve bikers' safety and comfort, making the ride more convenient, and could even enhance riders' sense of style and individuality when going out with their bike.
Generally, bike accessories are divided into two major categories, such as:
Safety Accessories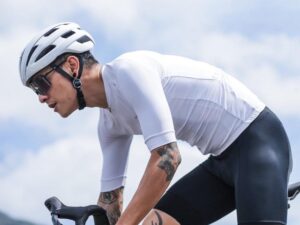 While a bike has a relatively simple machine, it is always wise for riders to put their safety on priority when out for a ride. While simple bike accessories couldn't guarantee you 100% coverage of being completely safe, they might become a lifesaver in some cases. Bike accessories must have for safety purposes being:
Lights;
Helmets;
Mirrors;
Locks;
Horns or Bell;
Reflective vest and tape.
Convenience Accessories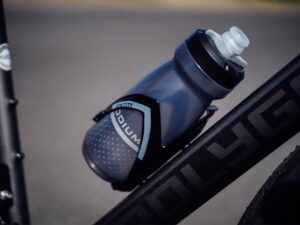 As mentioned above, aside from ensuring riders' safety during the ride, bike accessories could also improve bikers' comfort and riding quality. The list of accessories that are sorted into convenience categories are:
Pump;
Baskets;
Pants Clips;
Fenders;
Gadget Bottles;
Flat-free tires;
Cameras and many more.
Road Bike Accessories
In Singapore, the regulations made by LTA required every cyclist to wear a helmet when riding the bikes, install both front and rear lights, and lock their bike properly when being parked or unused. In short, the bike accessories that Singaporeans must have are helmets, locks, and lights.
But anyway, a wide range of options might make you overwhelmed and have a hard time deciding what to look out for in road bike accessories online and offline shopping. But worry not, because we have back you up with a proper listing, here they are:
Helmet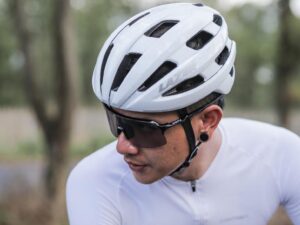 A bike helmet is designed to attenuate impacts to the head of a cyclist in falls while minimizing side effects like interference of peripheral vision. Generally, a cycle helmet is built lightweight and provides an ample amount of ventilation.
Bike helmets in modern days are manufactured with Multi-directional Impact Protection System(MIPS) technology. This MIPS technology is developed by leading brain surgeons and scientists by using slip-plane technology inside the helmet which is specially designed to reduce rotational forces caused by angled impacts to the head.
According to Sport Singapore, when it comes to helmets, a cyclist should ensure that:
The helmet has meet the approved safety standard;
The retention straps on the helmet are correctly fastened at all times;
The helmet should be changed every 2 to 3 years even when it still appears to be in good condition;
The helmet should be immediately replaced after a collision or if it has been hit by objects on the road.
If you are looking for a proper helmet from a store that sells bicycle accessories online, you can refer to Rodalink. They offer a wide range of high-quality accessories, including the helmet that is built with MIPS technology. Not only that, but you can also find cute bike accessories for kids such as a great colorful helmet at Rodalink.
Lights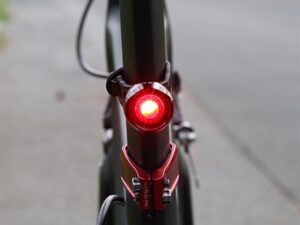 The bicycle lights are used to improve the visibility of the bike and its riders to other road users. Hitting the road with lights on is a must, be it during day or night. After all, a study based in Denmark concludes that 8/10 of cycling accidents occur during the day.
By the 1920s, bicycle lights were either powered by candles or oil-burning lamps which is highly inefficient as they only last for approximately three hours long. The battery-powered bicycle lights were first invented by a Japanese inventor named Konosuke Matsushita.
Nowadays, there are various options for bicycle lights and are more convenient with rechargeable USB which offers a long enough running time. Bicycle lights usually start with a lumen as low as 30 and can go beyond about 2,000.
In Singapore, riders are required to install a white light at the front of the bicycle while a red light or red reflector is required to be installed on the rear side of the bicycle. Both are mandatory and have to be visible at a reasonable distance.
You can look for high-quality and original bike lights at an affordable price only in bicycle accessories shop like Rodalink. Feel free to visit their offline stores on East Coast and Jurong East, or you can also make an online purchase.
Locks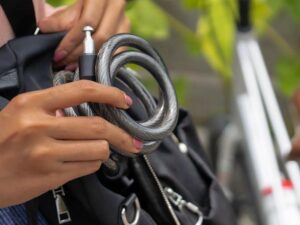 The main purpose of a bike lock is to deter bicycle theft. Nowadays, there are three types of bike locks, such as:
U-Locks and D-locks;
Chain Locks;
Cable Locks.
Aside from these essentials three, other bike accessories for adult cyclists can include:
Mirrors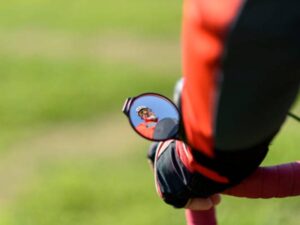 Mirrors will help riders to see what's happening around the riders when riding their bike. One of the most popular mirrors comes with circular, small, and stems that clip onto the handlebars. In the modern era, there are even inventions of a small mirror that is attached to helmets.
Bell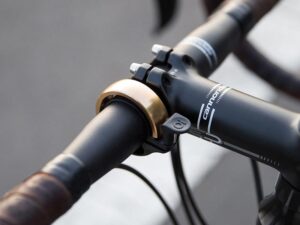 This accessories function is to warn pedestrians and slow-moving cyclists of your presence. Ring it when you are approaching about 30 meters away to prevent them from making a sudden move that may cause an unwanted crash.
Looking for a bell that will fit on almost all cylindrical bars or any aero bar found in road bikes? Well, you might want to check out Rodalink's store to get yours.
Clothing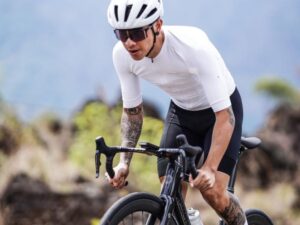 Riders are advised to wear bright or fluorescent colors clothes during the ride to remain visible. Avoid wearing bell-bottom or baggy trousers as they are more likely to be entangled in bike gear. Riders are also reminded to not wear flip-flops sandals when cycling as it tends to slip off.
Usually, riders will wear something called a bike accessories kit which consists of two pieces of a cycling jersey and bib shorts. Although they are not always made from Lycra materials, they are often referred to by cyclists as "Lycra". Riders can also increase comfort during the ride by wearing gloves and knicks preferably made of this Lycra material.
If you are looking for Polygon bike accessories and apparel —or just any accessories and apparels from a renowned brand you can visit Rodalink. They will have anything you are looking for and of course, all of it is original items with reasonable pricing that won't have you break your bank account.
Road Bike Gadget for Best Cycling
Now that we are discussing the bike accessories kit, it will not be complete without an extra appealing and useful gadget such as:
Cyclo Computer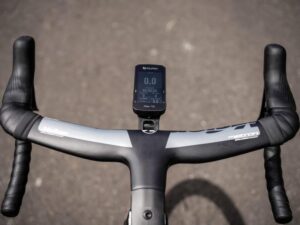 Track your riding performance accurately by installing a cycle computer on your bike. This device could also raise performance and output on the bike, giving riders a wealth of real-time information which includes necessary data on speed, distance, and even riding duration/time.
If you are investing in a more advanced type of cycle computer, you get more detailed info such as pedaling speed, heart rate, temperatures, calories burned, mapping, gradient, power output, and many more. This device is not essential but is considered one of the most investment-worthy bike accessories for adult that you can't miss.
Pump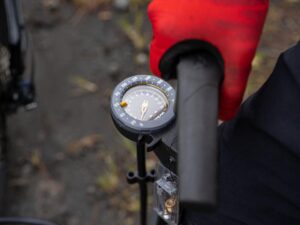 Having an inflated tire is quite common when riding a road bike or any bike in general. If a tire has low pressure, it might lead to pinch flats and decreasing performance. An overly pumped tire will result in a harsh ride feel and you might caught up in the situation where your tire explodes out of its rim. Hence, getting the right road bike tire pressure is also essential for safety riding purposes.
Get an original with a high-quality tire pump that will perfectly suit your riding style and need only at Rodalink's store.
Conclusion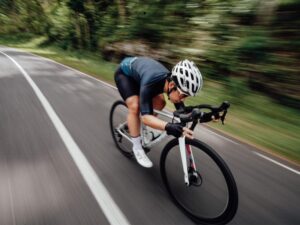 Getting yourself prepared with high-quality accessories will not only ensure your safety but also improve your riding experience. Besides, in Singapore, bikers must wear a helmet, install a pair of bicycle lights, and carry a lock so the owner can lock the bike when unused.
If you are looking for Polygon road bike accessories or accessories from another brand, you can come and visit Rodalink. Rodalink is an official distributor of Polygon which also offers a wide range selection of accessories, apparel, parts, and bicycles from renowned brands. Regardless if you are a seasonal cyclist, commuter, or pro cyclist, you will find anything you need to improve your bike performance and riding comfort at Rodalink.
Shopping without hassle with Rodalink because they have an online store that you can easily access 24/7. If you are buying accessories, parts, or apparels from them for about SG$200, you will be getting the free shipping offers and if you happen to register as part of Rodalink's community, you will also be eligible to get special deals and join special events that exclusive for member only. Happy cycling, happy shopping, only at Rodalink!