Do you know that despite being the same bike categories, each road bike model comes with a different frame? A road bike frame is manufactured differently to optimize a bike's performance based on its purpose.
Then how would you choose your bike frames? Read through this article to grasp a better idea of road bike frame types to help you choose the most suitable one for your needs.
Road Bike Frames Components
The essential characteristic of a road bike frame is lightweight and aerodynamic. This comes in sync with the purpose of the road bike itself: to become fast on smooth pavement. Most road bikes come with a diamond-shaped frame which consists of four tubes: the head tube, top tube, down tube, and seat tube which is joined by both of the chainstays and seat stays.
To further your understanding of a road bike frames, read the explanation below:
Head Tube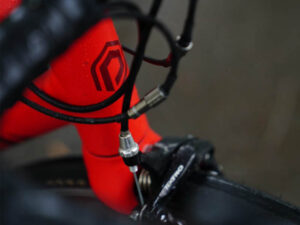 The head tube usually contains the headset and bearings for the fork via the steerer tube. For Polygon's performance bikes like Polygon Strattos S7 Disc, the XXS-sized bike comes with a 90cm of head tube length with a head tube angle being 71.5°. The XS-sized version, despite sharing the same 90cm of head tube length, has a head tube angle of 72°.
Polygon Strattos S7 Disc also comes with a 1-⅛" to 1-½" tapered headtube which will increase the stiffness as it's more rigid compared to a cylindrical head tube, allowing it to increase cornering precision and increase feedback while reading as well as lowering the risk of cracking either down tube or top tube at their junctions with the head tube.
Top Tube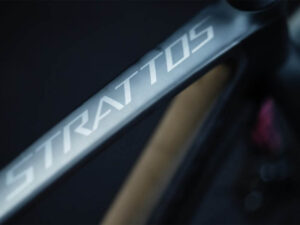 The parts that connect the head tube with the top of the seat tube are known as a top tube or a cross-bar. Polygon Strattos S7 Disc comes with a parallel to the ground's top tube or often called a horizontal top tube which not only offers a more aesthetically pleasing look but also has less drag and allows the bike to be more aerodynamic.
Down Tube
The down tube is the part that connects the head tube to the bottom bracket shells. The size of the down tube is usually adjusted according to the head tube and bottom bracket size. It is also wider than the top tube most of the time as a down tube is a part that carries the most weight out of all bike's frame components.
Seat Tube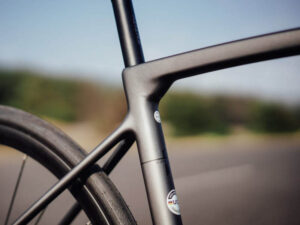 A seat tube is a part that contains the seat post of a bike that connects to the saddle. The saddle height will be depending on how far a seat post is being inserted into a seat tube. Most of Polygon's bike seat tubes are usually made of steel or aluminum materials. The length of XXS-sized Polygon Strattos S7 Disc's seat tube is 439.1mm with the effective seat tube angle being 75°.
For another size or other types of bike measurements, you can directly visit Rodalink and ask for their professional team's assistance.
Seat Post and Seat Clamps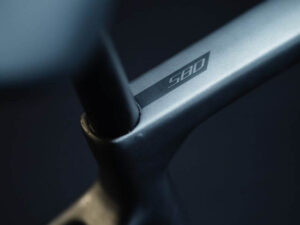 The seat post is the component to adjusting the height of a saddle that will offer a more comfortable ride for riders while the seat clamps are the component that keeps the seat post locked in place.
Seat Stay and Chain Stay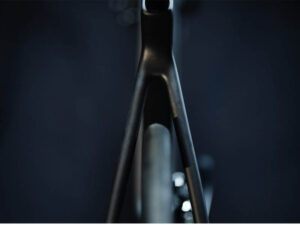 A part that connects the top of the seat tube to the rear fork dropouts is known as seat stay while the part that runs parallel to the chain and connects the bottom bracket shell to the rear fork or dropouts is known as chainstay.
Bottom Bracket and Bottom Bracket Shell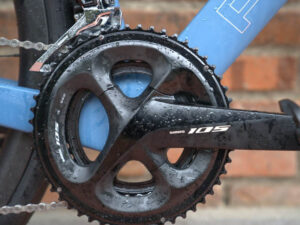 The bottom bracket shell's purpose is to hold the bottom bracket with a short and large diameter tube, relative to the other tubes in the bike's frame while the bottom bracket is the part that connects the chainset to the bicycle.
How to Choose Road Bike Frame Materials?
Generally, there are three materials to build a bike frame and guaranteed to be durable and robust; they are:
Carbon Fiber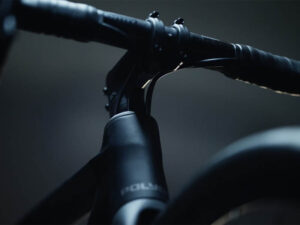 Carbon fiber is considered the most flexible of the materials and offers huge scope for designers to tailor the way a bike will be ridden. However, not all carbon fiber frames offer the same features.
There will be a difference between average-priced carbon fiber and an expensive one. Besides, the way material is manufactured into making a bike also influences the result given by this material to the frame. However, this material can be relatively easily manipulated by designers to create frames with particular balance properties they wished for such as comfort, stiffness, etc.
If you want to have the lightest and stiffest road bike or wish to go aerodynamic without minding the price, go for this carbon material.
Aluminum / Alloy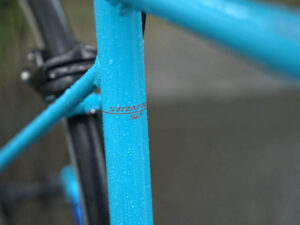 If you are looking for material that comes at the affordable end of the price range but still serves the quality of lightweight and stiffness for the race while still able to ride smoothly, you might want to pick a bike that is made of an aluminum alloy as the materials.
Steel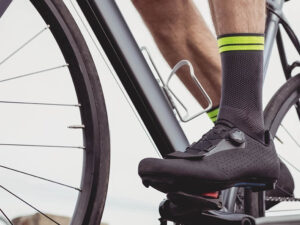 Steel material is famous for offering a smooth ride and the latest steel tube sets birthed the renewed interest in high-performance steel road bikes that will go well even for a race. Albeit not being largely used as a material to build a bike by many manufacturers nowadays, steel is still considered the material that is easy to work with and becoming a good option for those who want to look for a material to customize their bike frame.
If you wish for a bespoke frame or favor a smooth riding quality without minding a few extra pounds coming from the bike, then steel will be your perfect choice.
Road Bike Frame Size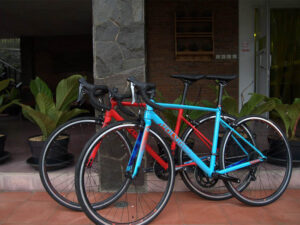 After understanding a bit about bicycle frame materials, now comes another thing to consider before buying a road bike. How would you find a perfect bike frame size that is fitting and appropriate for the riding you want to do with the bike.
To ensure you have the right bike frame for you, aside from measuring your height but also parts of the bike like its top tube length. Different manufacturers might have different road bike sizing, so make sure you refer to the respective road bike brands sizing chart.
Polygon road bikes usually come in sizes from XS to XXL for a performance bike and S to XL for an all-rounder bike.
Conclusion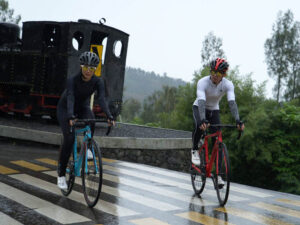 Different from mountain bike frame types that focus more on being strong and durable for various harsh terrains, a road bike frame mainly focuses on being lightweight and also durable at some point.
A road bike is also more suitable for a rider who wishes to go fast and aero on a smooth road, practically the best for racing while a mountain bike is more suitable for riders who want to tackle rougher and more challenging terrain such as trail track, steep hill, and so on.
If you are looking for a road bike suitable for you, we highly recommend visiting Rodalink, a store committed to providing each of its customers with the best service and products from world-renowned brands. Rodalink offers a wide range of bicycles, parts, accessories, and apparel which you can choose.
If you want a bike for the road, commuting, leisure, mountain, or just any riding style you can think of, Rodalink will have the perfect choice in stock for you. Whether you are a new cyclist or a pro race rider, you can fulfill your bicycle needs with the best shopping experience only at Rodalink!
You Might Love This!