Three crucial parts that determine the comfort riders would feel when hitting the road are the saddle, pedals, and the handlebar. Moreover, a handlebar also controls the rider's steering hence, it often becomes the main target of bike upgrades, especially for performance road bike handlebars where most riders opt to think about adding some carbon to make the bike lighter.
Whether you are going to invest in a road bike or already have a road bike but wish to make some upgrades, don't rush it. Here is some information you might want to read so you can have a better insight into how best road bike handlebars should be. So make sure to keep reading through.
What are Handlebars?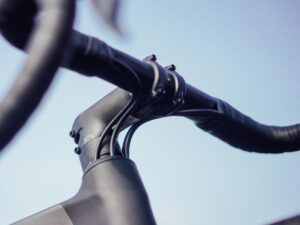 A handlebar is a part that allows riders to have steering control over their bicycle. The most comfortable road bike handlebars can be obtained by adjusting a few elements to fit your needs and suited for your riding style.
Although every bike always comes inset with a pair of handlebars, that isn't necessarily suitable for you. If you wish to get handlebars that are ideal for you be it in size, shape, or type, you can have two options; going through trial and error or having a consultation with a professional. Should you ever need the latter option, you can always visit Rodalink at their offline store on the East Coast or Jurong East to get assistance from their professional team.
Regardless, we will also offer you a guide to understanding better road bike handlebar width, shape, type, material, and setup.
Road Bike Handlebars Type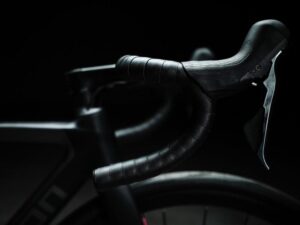 Track record to a few years back, there was indeed an option for flat bar road bikes. However, the production of flat bar road bikes has been discontinued, and nowadays, a new generation of road bikes is coming with a drop bar handlebar.
Typically, drop bar handlebars will feature a straight central section attached to the stem with each end curving first forward and down before getting back to the riders at lower positions. Here are some design goals of handlebars:
To provide the necessary leverage for riders to steer and control the bike;
Allow the rider to get proper hand positioning based on their riding style;
Ensure riders obtain an aerodynamic position during the ride;
Allow the riders to change hand and body positions during long rides to prevent fatigue.
Generally, there are three types of road bike handlebars according to the material that built them, being:
Handlebars made of carbon: are often found in more high-end bikes. The carbon material is the most lightweight material to build a bike but usually comes with a higher price except for Polygon's performance road bike that is built in this material while still offering an affordable price;
Handlebars made of alloy: are the most commonly used material since it is lightweight and comes at a more affordable price. Most Polygon road bike handlebars for All-Rounder bikes are made of this material;
Handlebars made of steel: rather rare to be seen because steel doesn't serve the lightweight a road bike needs, probably more often being found in touring bikes.
Bike Handlebars Width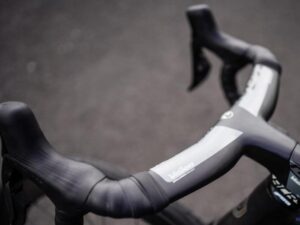 Being informed about how to pick the correct handlebars will help riders to avoid the "death grip" from riding with false road bike handlebar size and getting the bike to perform as the rider had wished.
Remember that the width of the bike's handlebars will have an impact on the aerodynamic drag. Generally, the narrower handlebars offer even faster riding. So, if you wish to gain some little free speed during your ride, consider changing your handlebars a few centimeters narrower.
If you want to measure the road bike handlebar, you can try the followings:
Center to Center: this method is to measure your handlebar from the inside edge to another side of the inner edge then add two centimeters of your shoulder measurement and you will be getting the correct size. For example, your shoulder measurement is 36cm, then 36cm+2cm, 38mm handlebar should be more ideal for you;
Outside to Outside: in this method, your handlebar will be measured from one outside and to another then adding 4cms to your shoulder measurement.For example, if you are currently riding a 42cm or 40cm wide handlebar, consider having them replaced with a 38cm or 36cm handlebar to gain a faster riding experience. But of course, it will be better if you schedule a consultation with the expert to get them to help you.
Road Bike Handlebars Shape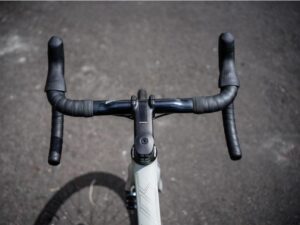 Road bike dropbars fall into the following categories:
Standard: classic road bike handlebar which is generally found in road bikes or track bikes. The bars that fall into this category designed with three basic parameters being reach, drop, and width;
Track: bars that are included in this category are specially designed for the typical riding positions of track bikes racers. The characteristic of this type of drop-bar is large, sweeping ramps, which preclude the top and brake good hand positions effectively, while still promoting the rider's use of the hooks;
Drop-in: these drop-in drop handlebars have an additional extension towards the head tube at the rear end of the drops to have the bike offer an even more aerodynamic riding position.
There was once a false idea that being the more stretched someone is during the ride will let them go faster on the road. However, this idea has no longer been followed nowadays. After all, being fast on the road is not about going as low as you can get. Instead, it's all about getting into a compact and sustainable position where it allows you to keep your head in one line with your torso.
Set Up Road Bike Handlebars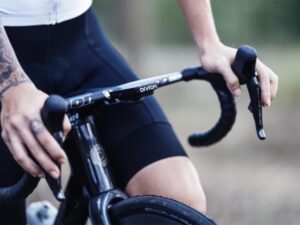 After a long explanation about handlebars starting from their purpose, type, width, and shape, it's about time to talk about road bike handlebars setup. Most riders might prefer a compact bar with a longer stem rather than a long reach and deep drop bar with a shorter stem.
For a beginner, it will be better to start with a handlebar that is slightly wider than your shoulder and slowly adjust it to become narrower once you have improved your steering skill. Set your shifter or brake levers up to offer a continuous flat transition from the tops to the hoods. Consider getting a good road bike handlebar tape as it brings a huge impact on both hand pressure and also fatigue.
Also, remember that the height of the handlebars will affect your riding position. By raising the handlebars, you will be able to reduce reach, and lowering it will put you into a more aggressive riding position. Try to avoid overly fancy handlebars and choose flexibility above looks.
Conclusion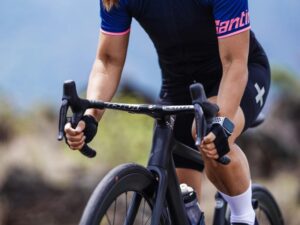 Note that a wrong setup of handlebars might lead to serious injuries such as neck pain, back pain, handlebar plays, and many more. Hence, bagging a little information will help you to maximize your riding experience and get a more comfortable ride while avoiding any unwanted injury.
A road bike handlebar price might vary depending on the material used and the brand. If you ever wish to make an upgrade to your road bike's handlebar, consider visiting Rodalink as they provide a wide range of parts, accessories, and apparels selection at a competitive price.
Not only do they have lots of high-quality products of renowned products that will be able to answer anything you need to improve your bike, but Rodalink also offers a free shipping benefit for every customer who purchases parts, accessories, and apparels from them within SG$200.
Beginners in the cycling world will not have to worry about setting up your handlebars or any other parts of your bike to improve your riding experience because Rodalink has a one-stop cycling store where their professional team will help you to make your bike fit you perfectly.
Enjoy their buy now pay later program with 0% interest by using ShopBack as your payment option. Getting a perfect dream bike won't be impossible as long as you trust Rodalink.