As you pedal through the bustling streets and scenic routes, protecting yourself with the right gear becomes essential. And one piece of equipment that should never be overlooked is your road bike helmet. A well-fitted and high-quality helmet can provide the crucial protection your head needs in the event of a crash or accident.
It's understandable that selecting the right helmet can feel overwhelming with the myriad of options available. However, by approaching this process with a progressive mindset and considering the key factors discussed in this guide, you'll be equipped to choose a helmet that not only provides optimal safety but also enhances your overall road cycling experience.
What is a Road Bike Helmet?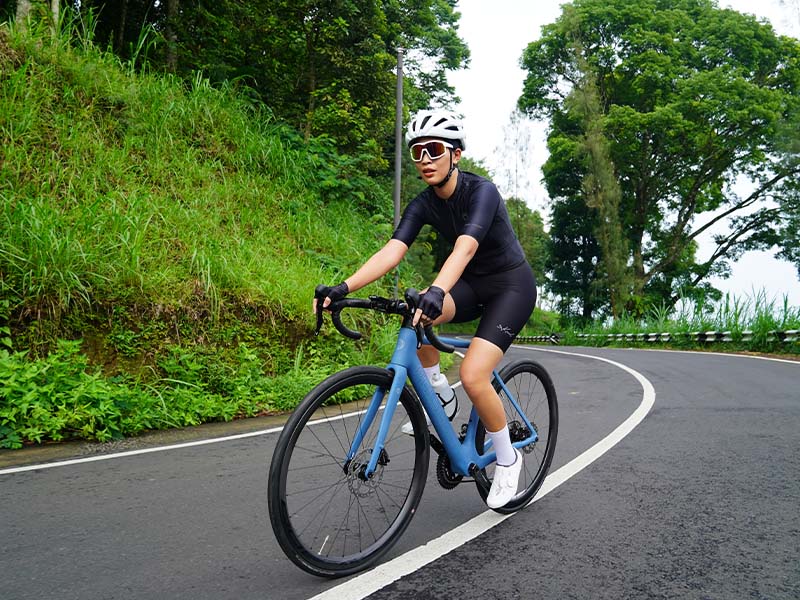 A Road bike helmet is a safety precaution specifically designed to provide head protection and safety for cyclists on paved roads. Wearing a helmet is of utmost importance for safety and protection while road cycling. Head injuries can have severe consequences, and a road helmet acts as a crucial barrier between the head and potential impact.
The primary purpose of a road bike helmet is to protect the head in the event of a crash or impact, reducing the risk of severe head injuries. These helmets feature a streamlined design with ample ventilation to keep the rider cool and comfortable during long rides.
6 Factors to Consider in Choosing Road Bike Helmets
When you find road bike helmets, they are typically lightweight and aerodynamically shaped to minimize wind resistance and enhance the cyclist's performance. Remember that there are 6 factors you need to consider upon choosing your road bike helmet.
1. Fit and Comfort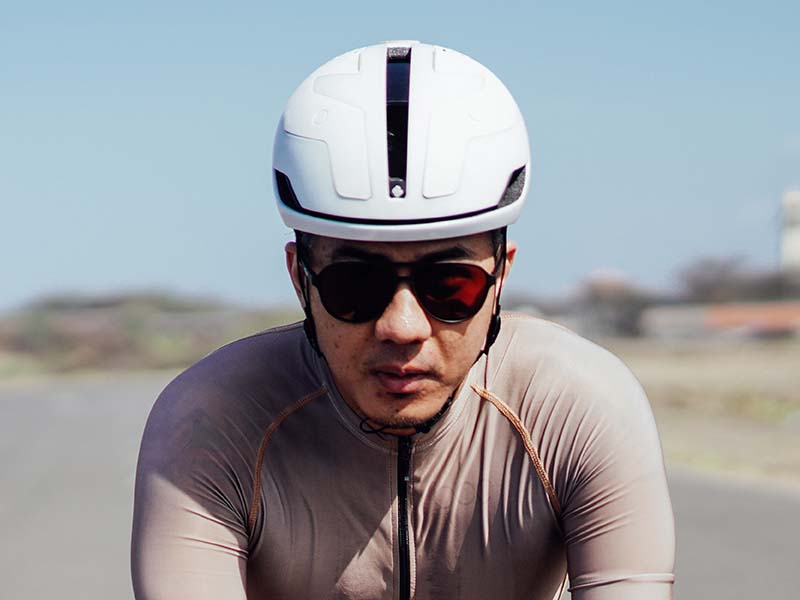 The most crucial aspect of a road bike helmet is how well it fits your head. Look for helmets that offer a secure and comfortable fit. Consider the shape of your head and choose a helmet that matches it. Look for adjustable retention systems and sizing mechanisms that allow you to customize the fit. The helmet should sit level on your head, with the front edge just above your eyebrows.
Read More: How to Measure Bike Helmet Size that Fit your Head (https://blog.rodalink.com/sg/how-to-measure-bike-helmet-size/)
2. Ventilation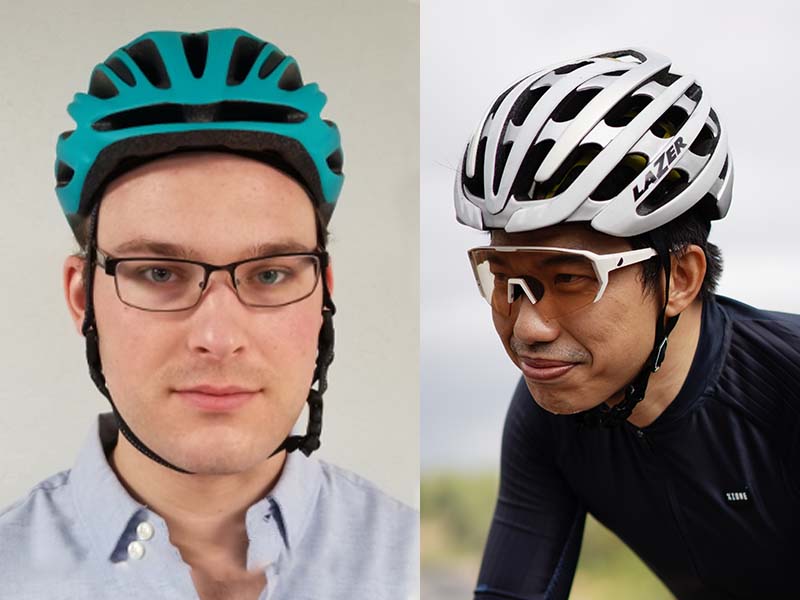 Consider the ventilation system of the helmet, especially if you ride in warm or humid climates. Look for helmets with adequate ventilation channels and vents that allow for proper airflow. Good ventilation helps keep your head cool and comfortable during long rides, reducing the risk of overheating and discomfort.
3. Weight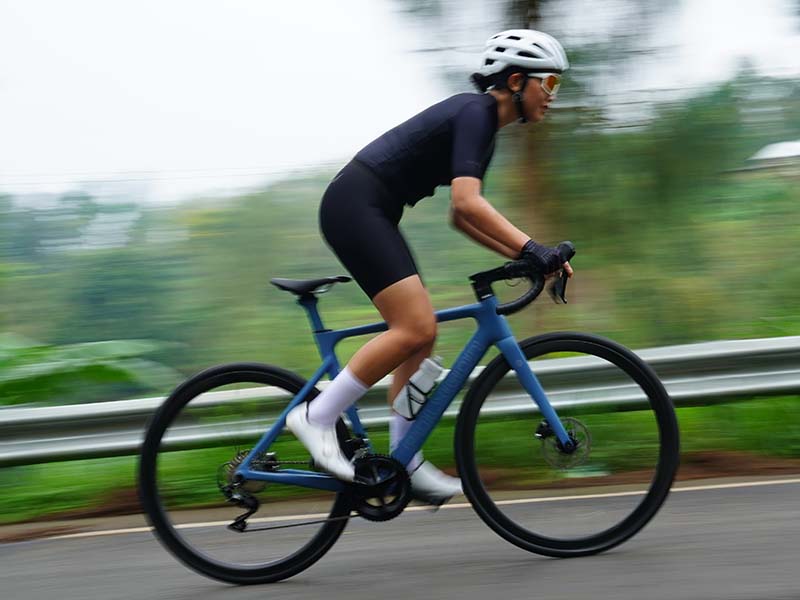 The weight of the helmet can significantly impact your comfort and performance. Lighter helmets tend to be more comfortable for extended periods and can reduce fatigue. Look for helmets made from lightweight materials without compromising safety and protection.
4. Aerodynamics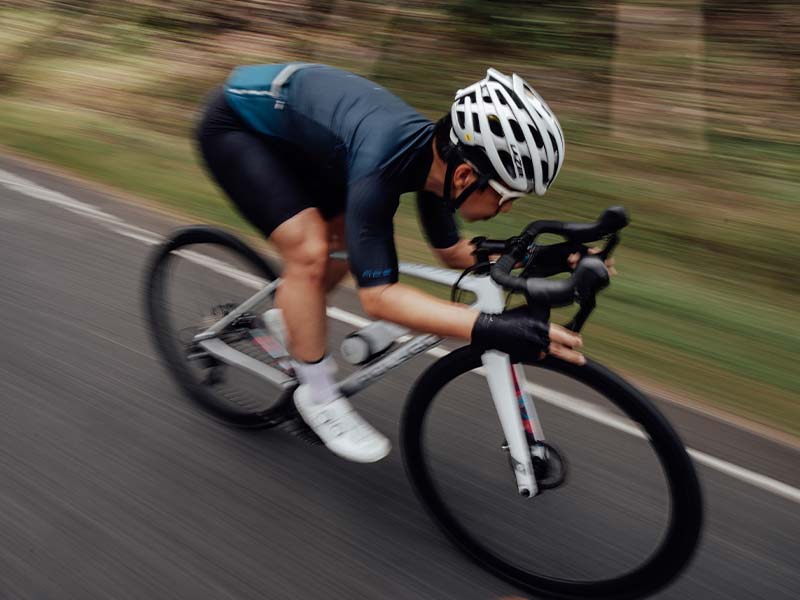 If speed and performance are your priorities, consider helmets designed with aerodynamics in mind. These helmets are specifically shaped to reduce wind resistance and improve airflow around your head. While they may sacrifice some ventilation, they can provide an advantage in terms of speed and performance during races or high-intensity rides.
5. Additional Safety Features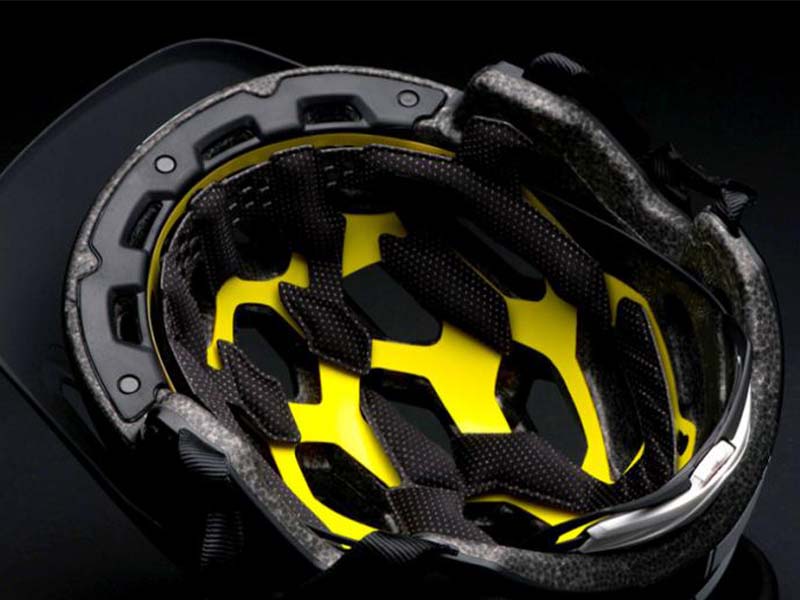 Some helmets come with additional safety features such as MIPS (Multi-directional Impact Protection System). MIPS technology provides an extra layer of protection against rotational forces during certain types of impacts. If safety is a top concern for you, consider helmets with MIPS or similar technologies.
6. Price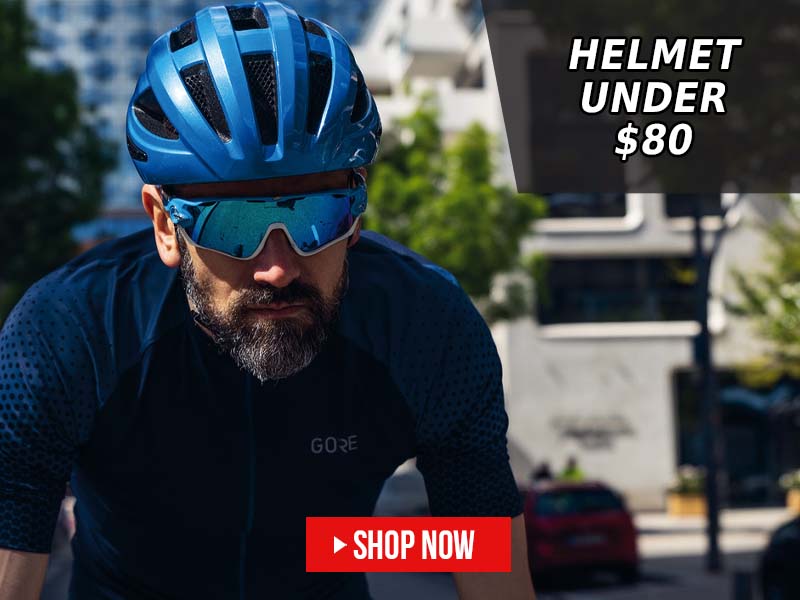 Set a budget for your helmet purchase and look for options within that range. Remember that while higher-priced helmets may offer advanced features and premium materials, there are also excellent helmets available at lower price points. Focus on finding a helmet that meets your specific needs and provides the necessary safety and comfort within your budget.
3 Types of Road Bike Helmets
When it comes to type, there are three big categories of road bikes helmets cyclists can choose from:
1. Traditional Road Bike Helmets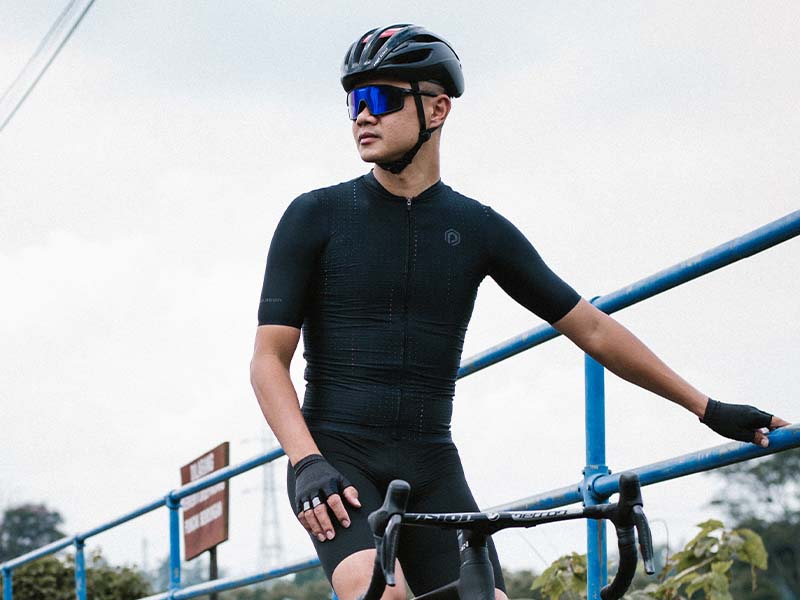 These helmets are the most common type for road cyclists. They feature a lightweight and streamlined design, focusing on aerodynamics and ventilation.
Pros: Optimal airflow keeps the rider cool, comfortable, and sweat-free during long rides. Lightweight construction reduces fatigue. Good protection for general road cycling.
Cons: May not offer the same level of aerodynamic performance as specialized aero helmets. Less emphasis on reducing wind resistance.
Price Range: SGD 80 to SGD 300, depending on the brand, features, and materials used.
2. Aero Road Helmets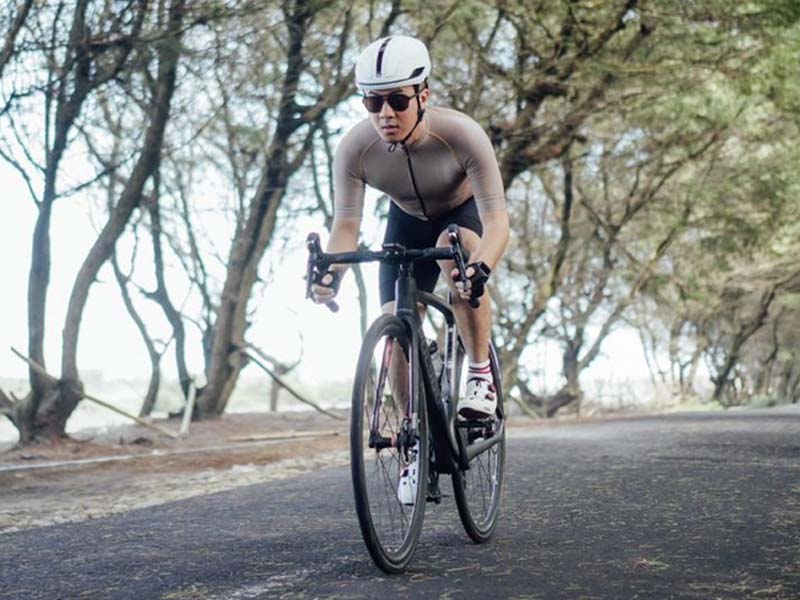 Aero road helmets are specifically designed to minimize wind resistance and maximize speed. They feature a more compact and streamlined shape compared to traditional road bike helmets.
Pros: Enhanced aerodynamics for improved speed and performance. Sleek and aggressive design. Suitable for riders focused on maximizing speed and reducing wind resistance.
Cons: Less ventilation may lead to increased heat buildup during intense rides. Limited adjustability due to streamlined design.
Price Range: SGD 150 to 500, depending on the brand, aerodynamic features, and materials used.
3. MIPS Helmets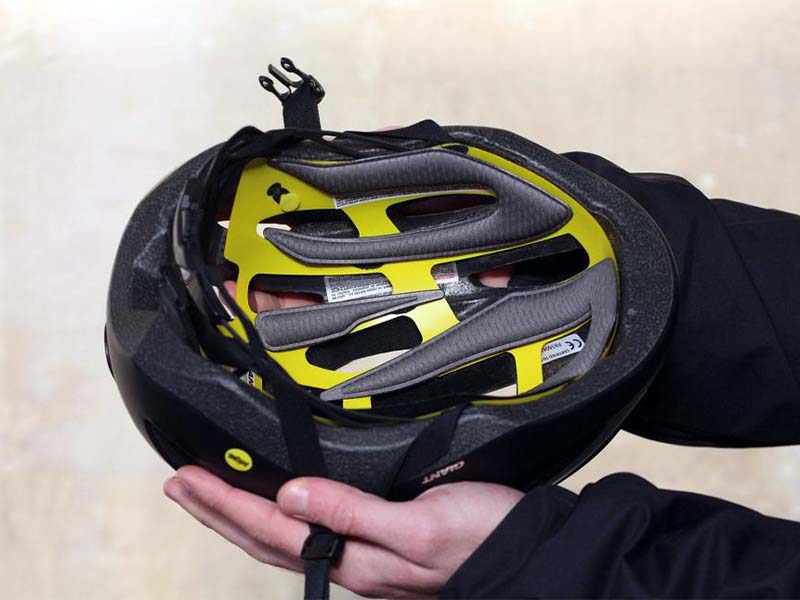 MIPS stands for Multi-directional Impact Protection System. These helmets incorporate an additional layer of rotational force protection to reduce the risk of brain injuries. The MIPS system allows the helmet to absorb and redirect rotational forces that can occur during certain types of impacts.
Pros: Offers an extra layer of safety by redirecting rotational forces during impacts. Provides enhanced protection against certain types of brain injuries. Suitable for riders prioritizing safety.
Cons: Slightly heavier than non-MIPS helmets due to additional layers. May come at a higher price point compared to non-MIPS helmets.
Price Range: SGD 150 to 700, depending on the brand, MIPS technology integration, and other features.
Road Helmet with MIPS Selection 
Conclusion
When it comes to choosing the right road bike helmet, prioritizing your safety and comfort on the road is crucial. Consider factors like fit, comfort, ventilation, weight, aerodynamics, additional safety features, and price to make an informed decision.
You can find the most suitable road bike helmet for you at Rodalink Shop, offering the best prices with options for 0% instalments, free delivery to your home, and a convenient shop now paying for a later purchase method. With these options, you can ensure that you have the perfect helmet to enhance your cycling experience while keeping you protected on your rides.
Discover Your Needs at Rodalink Now!