Do you know that road bike parts and material used to manufacture the bike is one of the factors that determine its price? Some parts also help you identify the different subcategories of a road bike and, of course, give you a better understanding of which bike suits you best. Here is a little information you should know that hopefully will help you decide which type of road bikes you should buy.
What are Road Bike Parts?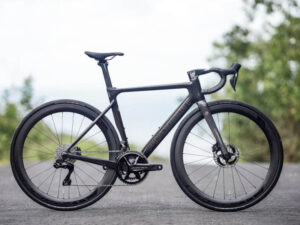 The human body is built with anatomical parts such as the skeleton, skin, heart, liver, etc. A bicycle —including road bikes— also has its anatomy, which we call "parts." It's no exaggeration to say that a bike has a lot of parts that are not easy to remember. Road bikes are no exception.
You should know that the different types of bikes don't share the same parts. For example, there will be some mountain bike parts that you can't find on a road bike. To get a glimpse of the idea, here is a road bike parts diagram you might find helpful:
Remember that the bicycle parts diagram for road bike will be slightly different from a mountain bike since some parts of a mountain bike are not available on a road bike.
List of Road Bike Parts
Some people, especially beginners, find it quite challenging to find the right bike for their needs because people who work in the shop tend to explain using a more technical language that is not common. For example, sometimes, you will find the bike shop employee giving you an entire wheel when looking for a new tire.
So to assist you in communicating when having another visit to the bike shop, here is a list of road bike parts you have to know:
Frameset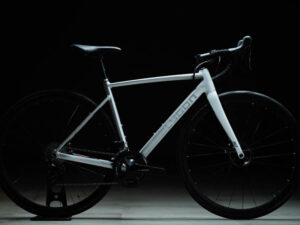 The material used for manufacturing the road bikes determines their weight and their price. There are three materials often found in a road bike: carbon fiber, aluminum alloy, and steel. Bikes that are entirely manufactured with carbon fiber-made road bikes will usually cost a lot higher than those mixed of carbon fiber and alloy or alloy only. The cheapest one usually uses steel material, slightly higher than the first two.
But Polygon compromises quality for the price, allowing their consumer to get the best quality bikes within a budget. Most Polygon road bikes for performance types are already made of carbon fiber.
Unlike other manufacturers that use standard carbon fiber, the frame material used by Polygon to manufacture its performance bike frame is ACX carbon fiber, an advancement in carbon fiber material that offers not only lightweight but also the strongest and stiffest frame building material. This frame has the weight-saving most riders are looking for without decreasing its durability.
Even their alloy material ALX Alloy and AL6 Alloy are both advanced levels of aluminum materials that are lighter and more durable than any of their competitors can offer. It is also strong and durable with a strict quality control process before the material building is started by the manufacturing team.
Groupset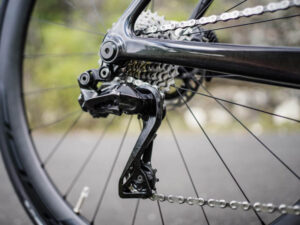 They are composed of a crankset, chainring, shifter, rear derailleur, and front derailleur. The most common setup for a road bike is a 50/34T chainset with an 11-28 cassette. Groups of stacked sprockets/gears on the bike's rear wheel and a rear derailleur are called cassettes. A standard road bike will have 9 or 10, usually called 9-speed or 10-speed. A more expensive road bike will have 11-speeds to 12-speed.
A cassette usually becomes one of the road bike modification parts. However, we don't encourage you to do any modifications without checking on the terms and conditions of your bike's warranty and having a consultation with the professionals first.
The derailleur is an assembly of levers that, usually cable-actuated, moves the chain between sprockets on a cassette or chainring assembly. There are front and rear derailleurs.
Road Bike Wheel Size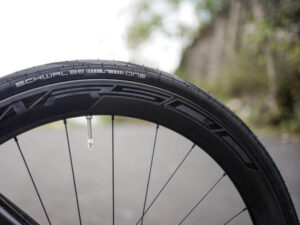 Standard modern road bike wheel has an ISO diameter of 622mm and is referred to as 700c, and almost every adult bike in the world made for pavement ride is equipped with 700 wheels. The 622mm rim found in road bikes is usually narrower than one found on the mountain bike since the tire of a mountain bike is generally more comprehensive.
For a racing bike, the wheels often come in skinny lightweight models or carbon aero models. Racing bike parts name emphasize speed than comfort. It focuses on speed, efficiency, and aerodynamics.
Brake and Brake Lever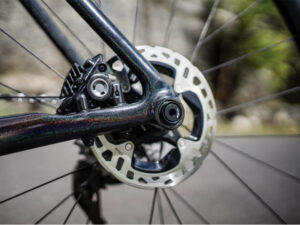 It is used to stop or slow down a bike. Brake levers operate rim brakes and disc brakes; both are mounted to the handlebars. There are also alternative rim brakes known as band bikes which could only be installed on the rear wheel. A brake lever is used to actuate the brake of a motorcycle.
Conclusion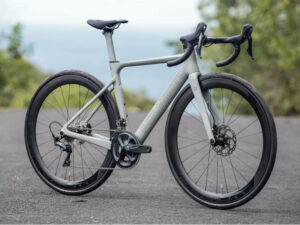 There is information you need to remember about road bike parts. The one listed above is the essential part of a road bike. The road bike has performance geometry and components that support going fast on pavement.
There are various subcategories of a road bike that excel for different terrains, such as a touring bike for long-distance rides and able to carry loads, gravel bike, which has similar bike parts and accessories to standard road bikes and touring bikes enabling the rider to go for a short tour on unpaved roads.
Before you decide to get yourself a road bike, make sure you know the basic info of a road bike and find the right size that suits you. A wrong sizing of a road bike may result in severe injury, which you wouldn't wish to happen. Besides understanding parts and sizing, you will also need to know how to maintain your road bike. You might also want to read our comparison of hybrid bike vs. road bike.
Are you looking for a great road bike at an affordable price? Or looking for wholesale bicycle parts? You might want to visit Rodalink to find your treasure. Rodalink is an official distributor of Polygon, but they did not only sell Polygon road bike parts or Polygon bikes. Instead, there are many bicycles, parts, accessories, and apparel you can find in their shop.
Rodalink is committed to providing its customers with the best services and products. Most importantly, they aim to provide a complete shopping experience for your bike needs, regardless if you are a newbie or a pro racer. Rodalink also offers a convenient 24/7 shopping experience to their customers. You can shop for your bike and bike parts online.
You can also join their membership program for free and have lots of benefits such as being eligible for special deals and events only for members, collecting points for every purchase that could be redeemed into vouchers for discount bike parts, and other assets. Every SG$1 spent is worth 1 point, and every 100 points can be redeemed for an SG$2 discount.
You can also choose whether you want your bike to be delivered to you in a ready to ride form or you want to pick up the bike itself on Rodalink offline store on East Coast and Jurong East. Shopping is easy with no hassle and full of benefits? Everything is possible through Rodalink!