There are just a lot of interesting topics to talk about on bikes that will never seem to get boring. You might have read about how an ideal tire pressure is important to increase comfort during the ride, how a perfect road bike sizing is essential to prevent severe injuries, and how a road bike frame affects riding performance. But do you know that a road bike pedal also contributes to boosting your biking experience to the maximum level?
There might be lots of riders out there that often overlook the importance of a fitting bike pedal. But a perfectly working bike pedal will make your bike feel like new and prevent you from developing serious knee injuries. Now it's time for you to discover different types of bike pedals and how to choose an ideal one for your bike.
Type of Road Bike Pedal
Just like before you choose which bike to buy, you will also have to think about what type of riding you are going to do. What is the objective you want to gain from investing in a certain bike's pedal?
If you are looking for pedaling power and efficiency, it will be better for you to look after clipless pedals. But if you are looking for maneuverability during the ride, you might want to go for a flat platform one. To get a better understanding of the type of road pedals, here are some of the summarizations:
Clipless Pedal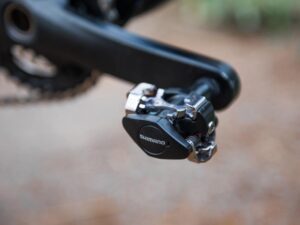 This clipless pedal is the most favorable type of pedal among cyclists as it is increasing the bike's efficiency. The reason is that this type of pedal is attached to the shoe and transfers energy during the up and downstroke.
For a high-end model of road bike that comes with a higher price, the manufacturer will use carbon fiber material to shave some weight. The common type of road clipless pedal is Shimano SPD Pedals which are known as being durable and reliable products that are also easily serviceable.
Flat Pedals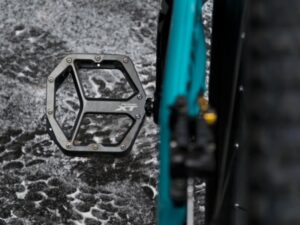 Flat bike pedals provide a stable and wider surface that will support your feet on each side and are compatible with almost any type of bike shoe except the clipless shoe. A flat pedal is usually preferred by downhill mountain bikers and paired with a specifically designed shoe to get sufficient grip and better control to avoid crashes.
Three-Bolt Clipless Pedals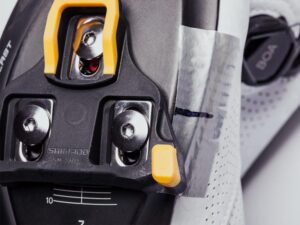 A Three-Bolt clipless pedal allows the riders to make a stronger connection between pedal and shoe. Prioritizing power transfer over practicality, this type of pedal is generally found in road bikes.
Road cyclists more likely need these three-bolt clipless pedals. Our recommendation for this type is SPD-SL pedals by Shimano which are well known for their durability and providing a good range of pedals from budget to top end.
Road Bike Pedal Features
After defining a few types of road bike pedals, now it's time to talk about their features, like:
Pedal Float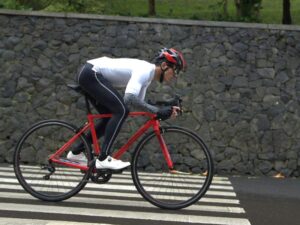 Degree of a pedal design that allows the amount of angular rotation of the foot on pedals is known as float. Different types of cleats will result in different floats. It requires the foot's ability to move side to side while clipped in to allow knee flexing during the pedal stroke and avoid strain or injuries to the sensitive joint.
If riders have a sensitive knee or had a past injury around the knee, it will be best to look for pedals with a good degree of lateral float.
Multiple Release Cleat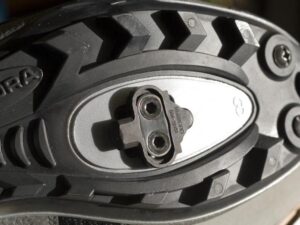 The multiple-release cleat is almost similar to the lateral-release cleat except a multiple-release cleat got an easier release and slightly increasing angles where your heel can move outward, inward, or slightly upward using these features.
How to Choose a Road Bike Pedal?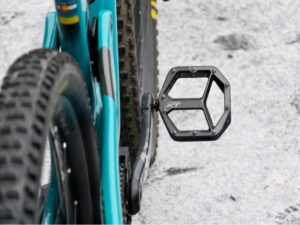 There are three main things you have to consider before deciding which type of a bike pedal to get, such as:
Considering your riding style: a three-hole cleat will optimize the power transfer when pedaling and is suitable for a road bikers while a flat pedal allows you to get on and off the bike easily, suitable for recreational bikers, commuters, or downhill bikers;
Consider the shoes you will wear during the ride: your shoe preference should be an indicator of choosing your bike pedals too. For commuters who wish to wear shoes off and on bikes, a flat pedal will be a better option since it is compatible with almost every kind of shoe including a regular street shoe.
Conclusion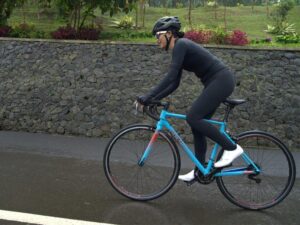 One of the considerations you should include when looking for an ideal road pedal is the shoes you are going to wear during your ride. An ideal road bike shoes and pedals combo will maximize your biking experience and make it more efficient.
Three-bolt clipless pedals typically are the most ideal type of clipless pedals for a road biker with a protrude from the sole's cleat style. However, this type of pedal is only recommended to be paired with smooth shoes without any treads and is very stiff.
You will also have to consider what makes certain pedals more ideal for your riding experience than harden the others.
Do you want to find the ideal polygon road bike pedal for your road bike? You can visit Rodalink because they have a wide range of bike parts selection. Through Rodalink, you can buy not only replacement bike pedals for your bike but also the most suitable shoes that will make a perfect combo with the bike.
Rodalink also provides a free shipping service that you can claim for every non-bike purchase that exceeds the amount of SG$200. Remember that this free shipping is only available for those who purchase bike parts, accessories, and apparel. Whether you are a new biker or a professional road biker, you can experience the best bike shopping only in Rodalink.
There are also offers to buy now and pay later with a 0% interest charge if you choose ShopBack as your payment option. So what are you waiting for? Visit Rodalink now and experience hassle-free bike shopping immediately.
You Might Also Need