The tire is the only contact point between riders and the road. Hence, having a good tire is essential to maximize the experience of riding. However, the road bike tire almost looked similar to one another in a glimpse making some people find it difficult to differentiate which tire is better.
But worry not because through this article, we will help you to understand more about road bike tires types and give some tips on how to choose your road bike tire to ensure you have comfortable and fun riding.
What is a Road Bike?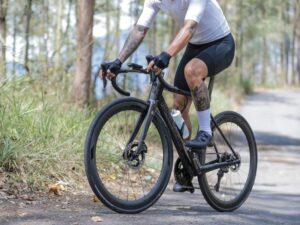 A road bike is a term made to call a bicycle that is specially built for riding fast over smooth pavement. A typical road bike has a drop handlebar and a slick tire with an aerodynamic frame. Generally, there are three types of road bikes known as:
Racing Bike or Performance Bike, which are usually made for racing and also good for climbing with good endurance;
All-Rounder Bike is not as aerodynamic and fast as a performance bike but is offering a more comfortable riding position, great for climbing with great endurance;
Gravel Bike often being ridden for daily commutes and short touring as it can take the gravel road as well as smooth road.
Road Bike Tire Types
After knowing a little bit about road bikes, now it's time to talk about road bike tire types. There are three main types of road bike tires nowadays, they are:
Clincher Tire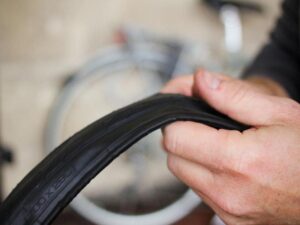 This type of tire uses a bead that sits inside of the edge of the rim. The traditional type of clincher tire has an open casing and requires the usage of the inner tube. In case of riders ever get a flat on their tire during the bike, this type of tire is the easiest and quickest to replace.
Tubeless Tire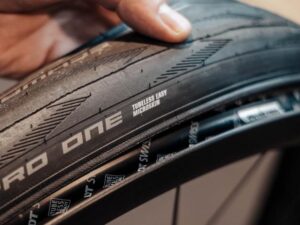 Considered a new type of tire for road bikes. Just like a clincher tire, the tubeless tire also has a bead that sits inside of the rim. However, unlike the clincher tire, a tubeless tire, as its name suggests, doesn't require a tube to inflate the tire.
Tubeless tires usually being favored by some riders because they offer various benefits, such as:
Increasing comfort and grip of the road as it can be used with lower tire pressure;
Tubeless tire replaces the road bike tire tube with liquid sealant, which automatically works to plug punctures and holes, creating a lower risk of pinch flats;
The tubeless tire is said to be easier to maintain but makes sure to check the sealant every two to six month to make sure it didn't dry out.
Tubular Tire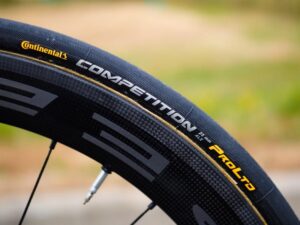 This type of tire doesn't have sidewalls or bead hooks, unlike the first two introduced above. A tubular tire is historically popular among professional cyclists and is almost exclusively used by bike racers because of the lack of an inner tube making this type of tire directly glued to the road bike's rim and must be used with tubular wheels.
This type of bike tire is usually lightweight and comfortable to ride, but of course, great things always come with a price that is slightly above the previous two types of tire materials. A tubular tire tube is harder to maintain compared to the others.
Road Bike Tire Size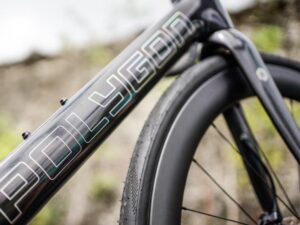 When you are going to purchase a bike or bike's tire, you will often see some numbers for road bike tires 700x25c being written all over. So what exactly are these numbers? It is known as the size of the road bike tire.
The typical road bike tires size comes with 700mm outer diameters which are usually written as road bike tires 700c. The "C" used to write the size of a tire is not standing for "centimeters" but is an old French holdover system to measure a tire size by the letter a, b, and c.
As the standard outer diameter of a road bike is 700mm and riders should find tires with an exact match of diameters, cyclists do have the option to put different tires with slight variation in their width. The width of a road bike usually starts at 23mm (road bike tires 700x23c).
Most road bike tire width is less than 30mm, except for gravel bikes which need a wider bike tire to help them get a better grip on rougher terrains such as gravel roads.
For a performance (racing) bike like Polygon Helios A9X Dura-Ace C60, it uses road bike tires 700x28c; A 700mm outer diameter tire with 28mm width to help the riders go faster with an improvement in control and better grip of the road.
Tips to Choose Tire for Road Bike
After knowing the different types of road bikes with different sizing, you might now have a hard time deciding which type and size suit you best. Before you select to buy any road bike tire, you have to understand which type of surface you are going to ride your bike on. Considering the type of your surrounding terrain and your riding route before choosing your bike's tire will bring a huge difference to your selected tire.
Here are a few things riders need to consider before deciding to invest in a road bike tire:
Tire Width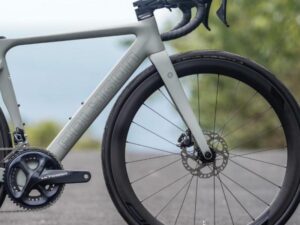 As mentioned above, most road bike tires start at 23mm, then followed by 25mm, 28mm, and 32mm. A wider tire will provide riders with more comfort as it can be run over a lower tire pressure without having to worry about the risk of pitching flat.
Wider tires will also offer better traction and control to their riders while the narrower (slick) tire offers a more aerodynamic riding experience.
Tire Tread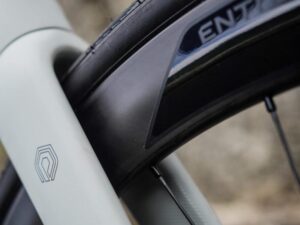 There are two common types of road bike tires, one that comes with smooth or slick while the other one is a road bike tire with tread. The difference between the two is:
Smooth road bike tires offer good grip over smooth surfaces like asphalt and concrete and will help riders to run faster over a smooth terrain;
Treaded road bike tires offer more traction for riders who rode their bike on unpaved surfaces or rough roads and sometimes have a thicker width and few grams heavier.
Conclusion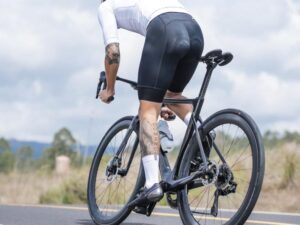 There are three types of common road bike tire types, a clincher tire, tubeless tire, and tubular tire. Each type has their strength and of course, some downsides. Before deciding to invest in a particular type of road bike, you have to consider which area you mostly ride your bike.
You might need a wider tire that could be run in a lower tire pressure to get a better grip on the uneven road if you often ride your road bike for touring or short trips over rougher roads. If you want a tire with lower resistance that offers a fast-rolling over smooth pavement, then you might choose a slicker tire like a road bike tire 700x23c for example.
If you are looking for the perfect road bike tire but are still unsure which type is best, you can just visit Rodalink as they will provide you with a wide range of bike parts and accessories which come in high quality at an affordable price. You can also consult with their professional team when looking for the perfect tire that suits your riding style.
Rodalink also has a one-stop cycling store where you can directly have your road bike tire replaced by a professional right after you bought a new tire. You can also maintain your tubeless tire right away. Consider registering as part of Rodalink's community to get the special price for the service fee and get another special offer, deals, and events exclusive to members only.
If you wish to maximize your cycling journey and get the best riding experience, you have to try entrusting your cycling needs to Rodalink.