Knowledge of finding the right road bike tube for your tire should be mandatory as choosing the best inner tube is considered the cheapest way to improve the speed and reliability of your bike. But of course, it only applies if you are not using a tubeless tire.
However, deciding on which bike inner tube to buy may not be as simple as how it looks. There's a wide range of sizes with different valve types and materials that you should've put into consideration. Hence, this article is written in the hope you can have a piece of useful information to guide you to choose the right tube for your road bike.
Road Bike Tube Size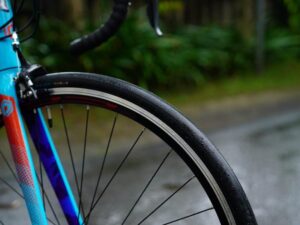 The inner tube is the part that holds air inside the conventional clincher tire. This inner tube has a valve that is used to keep the bicycle tubes pumped up. When it comes to the sizing, riders are advised to find a tube that fits inside the bike's tire. Riders should ensure that the inner tube fits both the diameter of the wheel and the width of the tire.
In other words, riders should have made two measurements if they wished to get the right bike tube sizes. Inner tube size may vary depending on its maker, but generally, they will include options that are similar to the followings:
700×20-25mm inner tube for traditional road bikes with 700c wheel with road bike tire in 20mm to 25mm width;
700×25-32mm inner tube usually for a road bike with 700c wheel with a tire width of 25mm to 32mm;
700×28-37mm inner tube for 700c wheel with a tire width of 28mm to 37mm;
700×32-47mm inner tube for 700c wheel with a tire width of 32mm to 47mm.
The 700x28c inner tube is usually found in performance road bikes, cyclocross, gravel bikes, and also hybrid bikes. Most road bikes will have 700c wheels which is why they needed 700c tubes to fit in. Although there's also the type of road bike that comes with 650b wheels; gravel bikes like Polygon Bend R5 for example.
Road Bike Tube Type
There are two common types of inner tubes, one is an inner tube with a Schrader valve and the other one is an inner tube with a Presta valve. What are the differences between these two and which one are the best road bike tubes for your road bike? Find out the answer yourself through the following information:
Presta Valve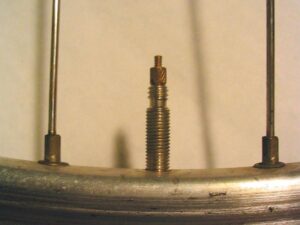 Commonly found in most types of bikes wheels. Presta valves have a screw at their valve tip and are quite narrow. To get air into the bike's tire, readers have to unscrew the tip, and although it will stay inflated despite the screw getting loose, it is still going to be better if you avoid any "accident leakage" of the air inside of your tire by closing it up.
Some Presta valves will have cores that are unscrewed from the valve body while the others will come as a one-piece set. Presta valves with cores can often be unscrewed by wrapping the cores in a piece of cloth or rubber and delicately using a pair of pliers. You can also use the core removal tools.
However, the screw part is prone to getting bent hence, you will have to replace it if it's damaged. A few benefits offered by Presta valves are:
This type of tube is lighter and smaller, keeping the rim integrity and doesn't punish riders with an uneven weight of the inner tube;
Have a better airtight seal with the ability to withstand high air pressure;
Presta valve is extendable, so in case the rider has a deep section of the bike's wheel, they can use a longer one.
Schrader Valve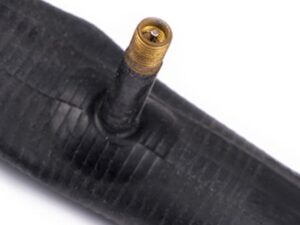 Although this type of inner tube is often found in car tires, some bikes also have used this type of inner tube. The characteristic of the Schrader valve is large and requires a fitting rim. You have to note that a drilled Presta valve wheel won't fit this inner tube and vice versa. Using a Presta valve inner tube for a Schrader valve rim will risk the tube getting pinched in the valve hole and blowing out.
Schrader valve is rarely found in road bikes as it fits more for a bike with a larger rim such as found in mountain bikes, hybrid bikes, and city bikes. The benefit of using a Schrader valve is:
This type of valve is often found in cars or trucks, which proves their durability. Unless the flats are irreparable, else, this inner tube can last for years;
Less vulnerable to getting bend or needing frequent internal replacing;
You can inflate the tube using the car pump, they could take a large volume of air inside.
Woods Valve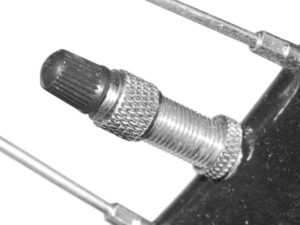 Also known as the Dunlop valve, usually found in the Netherlands and Asia. Visually, it almost looks like a Presta valve except for the collar that holds the valve core in place. The benefit of the goods valve is:
Even if being pumped to high pressures, it's unlikely to bend easily compared to a Presta valve;
Adapting the ability of Presta valve to let a little air pressure released;
Suitable for riders who have a Schrader size hole in the rims but wish to ride with a Presta valve inner tube.
Road Bike Tube Length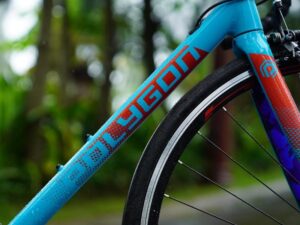 Aside from knowing the right size and type of inner tube, one should also need to consider the inner tube length before deciding to invest in one. As mentioned above, a bike with a deep section of wheels will need an inner tube with a longer valve to ensure it protrudes through the rim.
In case your inner tube still doesn't long enough to fit your deep-section wheels, then you can consider purchasing a valve extender. Valve extenders screw onto the valve and can add enough extra length to fit the deepest aero wheels like found in road bikes. However, this valve extender is kinda rare for the Schrader and wood type of valves.
Tips for Choosing Road Bike Tube
Last but not least, we will tell you the important things you need to look out for to find the best inner tube for your road bike. Two things every rider should do before investing in a road bike tube:
Look Out for The Size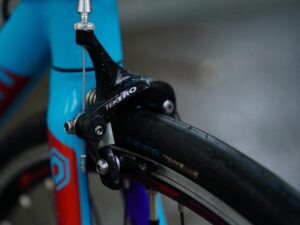 Before listing the bike inner tube sizes chart above, we have mentioned that there are two measurements riders need to do if they wish to find the right size of bike tube. The two important measurements are the diameter of your wheel and the width of your tire. Both of these dimensions can be easily found among the bike's tires, usually written on the sidewall of a tire in the format: Diameter x Width.
So, if any of you wonder, does inner tube width matter? It does. Although there's flexibility for riders to get a slightly smaller or larger tube for their bike, however, we will always advise riders to try their best to get the match inner tube, as close as it's possible.
Despite many people arguing about how a tube is made from butyl rubber that can stretch and able to accommodate a limited range of sizes, it's better to be safe than sorry as the larger tube may have a higher chance of getting pinched between the rim and tire.
Pick the Right Valve Stem Type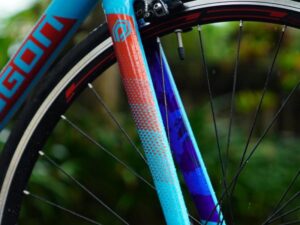 The valve stem is a metal part of a wheel that sticks out and allows air to go into the tire and stay inside. Three types of valve stems are the Presta Valve, Schrader Valve, and Woods Valve. If you are unsure which type of inner tube is more suitable for you, kindly visit Rodalink and consult with their professional team.
Find Out the Durability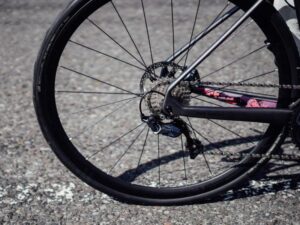 No cyclist will be happy with flat tires. To have the best road bike tubes puncture resistant, you might need to purchase a tube that comes with pre-installed tire sealant. You can also add tube sealant on your own to your empty tubes as an alternative.
Conclusion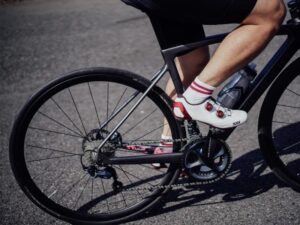 Before purchasing a tube, it is essential to consider the tire size, type of tube, and the durability of the inner tube itself. Finding the right inner tube that matches the wheel diameter is non-negotiable as for the width, we also advised finding one that closes enough with the right size that matches your tire.
Are you looking for a place where you can find various ranges of high-quality inner tubes which allow you to have many options so you can purchase the most suitable one? If your answer is a yes, then you will need to visit Rodalink which is committed to providing not only the best services but also a wide range of bicycles as well as its parts, accessories, and apparels.
Through Rodalink, you can find renowned bike parts at an affordable cost. Even if you are new to cycling, you don't have to worry because Rodalink's professional team will assist you. And if you happen to be worried about how to change your inner tube, then it's time to relax because Rodalink has a one-stop cycling store that will help you in replacement, repair, and even maintenance.
If you have another thing that makes it impossible to buy from an offline store, you can make a purchase online through Rodalink's online store and claim their free shipping for spending over SG$200 for parts, accessories, and apparels.