Are you still following the traditional mindset of pumping the bike's tire as hard as possible to make sure it rolls fast on the road? If you are still doing that, it's time to stop and start to inflate your tire with the ideal tire pressure based on the terrain and riding style! Here is the ideal road bike tyre pressure that you need to note.
What is Tire Pressure?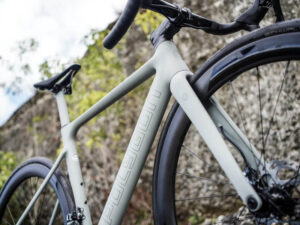 Although bikers commonly overlook it, tire pressure is one of the most critical parts cyclists should pay attention to if they don't want to see their tire deformed faster than it should or, even worse, pop in the middle of the ride.
Tire pressure consists of the amount of air bike riders pump into their bike's tire to get it going. What seemed to be normalized in the past is the statement like "pump your tire hard so your bike can run faster".
Or you might also have heard of measuring your bike tire with the "rule of thumb," where you casually pump your bike's tire until they go firm but still slightly squeezable. No matter how often people use this practice, it's inaccurate to indicate the supposed tire pressure for your bike.
Today, regardless if you are a newcomer to the biking community or have been there for a while but never really gotten to learn about a proper way to inflate your tire, we do hope that you will refrain from repeating the same mistake after reading this.
Every bike's tire pressure is measured by bicycle tire pressure PSI or pounds per square inch. PSI is the recommended amount of pressure given by the manufacturers to the user, which usually can be found on the sidewalls of the bike tires themselves.
However, ideal tire pressure is determined by many factors such as the rider's weight, the actual width of the tire size, the rider's riding style, and the terrain used to ride the bike. Hence, people nowadays invented the bike tire pressure calculator app that will instantly help you measure the ideal tire pressure for your bike.
Why Is Tire Pressure Important?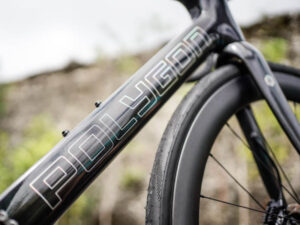 Before we enter our main topic about the ideal road bike tire pressure, we will tell you how it is essential to keep your tire pressure ideal. Tomasso Capella, a self-professed tire pressure enthusiast, once stated that an ideal tire pressure allows the tire to sag properly and optimize the ground contact area, thus, impacting the manoeuvrability and performance of the bike.
By finding the ideal tire pressure, you will be able to balance between reducing rolling resistance and increasing comfort. Besides, if your tire pressure gets too low, there will be more energy loss in the tire's deformation and increase the chance of pinch flat punctures.
When your tire pressure gets too high, the tire will become stiffer, causing your bike to vibrate over the imperfection of the road surfaces. Hence, it will negatively affect riding comforts and, of course, waste the rider's energy.
The Right Pressure for Road Bike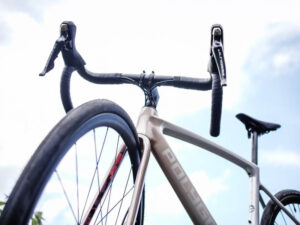 Some tire manufacturers might come with a road bike tire pressure calculator to enable its user to measure the ideal tire pressure easily. There will also be a road bike pressure chart for various road bikes as general starting points for bikes riding on a dry day on a smooth surface.
A road bike tire is usually recommended to have a pressure between 80psi to 130psi to roll quickly and ride smoothly while avoiding flats.
But for an ideal pressure, a tire should've been inflated with more thorough calculations. First, you have to pay close attention to the actual size of your tire. If the width is larger, they will need less pressure than the recommended bicycle tire pressure calculator spreadsheet.
Besides this, you should also determine the road bike tire pressure by weight. For heavier riders or riders who always ride while carrying some loads, you will need higher pressure for your tire, especially on the rear. A lighter rider will need a lower pressure.
You might also want to pay attention to the weather outside before inflating your tire. If it looks like it might rain during your ride or if the road surface is already wet, you might want to decrease your tire pressure by around 5psi to increase the amount of rubber contact with the road, improving grip and preventing you from slipping.
Understanding that a rider's weight is part of the consideration when measuring the ideal tire pressure, there is also a road bike tire pressure by weight calculator you can access online.
Different types of road bikes might also have different ideal tire pressure considering the terrain. A performance bike will need a higher tire pressure to allow it to reduce more rolling resistance and go faster on smooth terrains.
Conclusion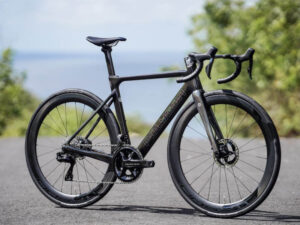 Although a higher pressure might give you the feeling that the bike is rolling fast, in reality, it is not the way it seems. At a certain point, adding air to your tires more than required decreases grip on the road and increases the vibration, then causes extra muscular fatigue that will lower your speed.
You can start calculating your ideal tire pressure by taking the general guidelines from the road bike tyre pressure calculator continental. A perfect tire pressure determines the rider's speed and comfort during the ride. The standard road bike tire pressure ranged between 90psi to 120psi, a person weighted around 51kg to 57kgs is recommended to inflate the tire to 90psi for a 700x23c tire on a 17mm rim.
Different sizes of tires will result in different ideal tire pressure. Hence, the tire pressure of a mountain bike will differ from a road bike and a folding bike tire pressure.
However, riders might also have to invest in a tire pressure gauge to get the correct tire pressure measurement, as you can't always rely on a floor pump gauge for example when you're on a trip.
Are you looking for a high-quality road bike within a budget? We will recommend you to look for a Polygon road bike on Rodalink. Rodalink is a trusted dealer committed to providing the best services and products of bicycles, parts, and accessories from various renowned brands. You will find everything you need for your biking journey through their shop.
Rodalink also has a one-stop cycling store that will help you repair, maintain, and adjust your bike to the right sizing for the best comfort during the ride. Shopping through Rodalink is hassle-free because you can purchase through their online web store and get your bike delivered in front of your doorstep in a ready to ride form. If you are purchasing non-bike items, you will also get the offer of free shipping after spending SG$200 or above.
Start your riding journey with Rodalink to get the best service, high-quality products, and of course, at an affordable price.
You Might Love This!