Bicycles or bikes were introduced in the 19th century in Europe and have been developing since then. Nowadays, various types of bikes offer different purposes, one of them being road bike.
Before investing in any bike, it is essential to know the basic information such as what types of bike suit you, which components it has, and how you should maintain a road bike. Hence, you will need this article since we will be giving you the information about road bikes, their components, and the road bike recommendation you will love to invest in, so make sure you read until the end.
What is a Road Bike?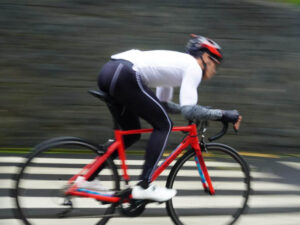 As the name suggests, a road bike is made for efficiently riding on the road. The characteristic of a road bike is having a drop handlebar, narrow and slick tires, being lightweight, and mostly ridden on a smooth paved surface. Road bikes are also referenced as racing bikes because of their fastness.
How to find the best road bike that is suitable for your needs? Before making any decision, it would be best to be critical of what you will buy. Look for what components a road bike comes with and make your judgment whether or not the price is worth it.
Road Bike Components
The fundamental components of a road bike consist:
The Frameset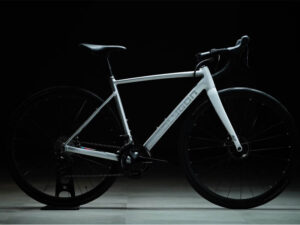 One of the essential parts of a bike—including a road bike— is its frame. A road bike is usually manufactured with either aluminum, carbon fiber, or steel (usually found in touring bikes). The same thing goes with the forks.
Road bike frames and forks are typically designed in an all-in-one system. This combination is usually referred to as a frameset. The material used to build the frameset determines the road bike price. A full carbon fiber frameset usually is more expensive than a frameset built with a combination of carbon and aluminum, aluminum, or steel. A cheap road bike usually comes with a frameset made of steel.
Wheel and Tires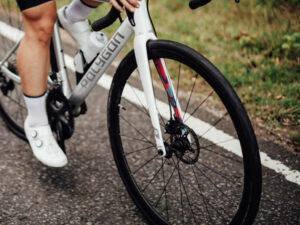 Since it's often ridden on smooth pavement, a road bike's tire comes with a lesser spike than a mountain bike. Aerodynamics is critical for road bikes. Thus, the rims come off lighter and deeper. The tire is usually narrower and slicker than those found in mountain bikes. A typical road bike's tire pressure is around 80psi to 130psi to minimize the rolling resistance.
Groupset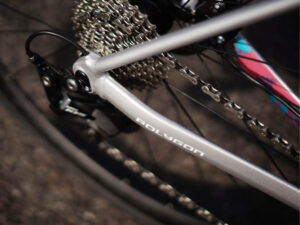 Road bikes usually use two chainrings, and most of them are equipped with the compact 50/34T crankset. Road bike Polygon Strattos S5 is an example of a road bike equipped with a 50/34T crankset.
You might find cassette normally comes as a 9-Speed or 10-speed, while the expensive road bike in a higher range comes with an 11-speed to 12-speed. Most road bikes come with front and rear derailleurs, and the levers combine both braking and shifting controls into a single unit. A combination of the chainring, crankset, shifter, rear derailleur, front derailleur, and the cassette is also known as a groupset.
However, if you are purchasing Polygon's road bike, you will get the 11-speed to 12-speed cassette for the Helios series and 11-speed for the Strattos S5 to Strattos S8 Disc Brake at an affordable price—you don't have to break your savings for this high-quality mechanical system.
Handlebar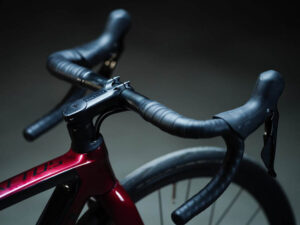 The standard road bike handlebar is a drop handlebar to give the rider a better ability for steep climbing or cruising. A handlebar is one of the most critical components of a bike. It controls your steering and how the bike handles and determines your comfort during the ride.
The best road bike handlebar should offer a comfortable transition between the tops, hoods, and drop and a drop shape that the riders can effectively use. The ability to use drop is essential because that offers the most excellent leverage possibility on the brake levers when descending.
But remember that the wrong setup could lead to several injuries; that's why you have to understand the best road bike sizing that works for you; better if you get professional help from a bike fitter. You can take your road bike to Rodalink's one-stop cycle store.
Saddle and Seatpost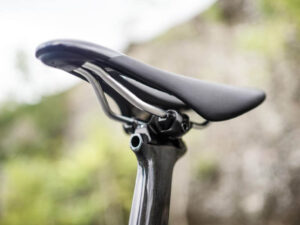 Except for the handlebar, the other bike components that determine road bikers' comfort during a ride are the saddle and seat post. Road bike's saddles are generally narrow and sparsely padded, which, although they look uncomfortable but surprisingly perform better for a long ride as it doesn't compress nerves and delicate soft tissue.
Brakes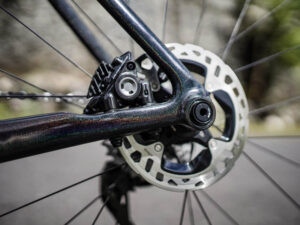 In the old days, road bikes came with rim brakes / V-brakes. But as time goes on, the latest type of road bike is manufactured with a disc brake that is considered to have better performance, especially in wet weather. But actually, a good set of v-brakes is also performed well for most riding.
Road Bike Type
There are also sub-categories of road bikes specially manufactured for each type of ridings, such as:
Performance Bike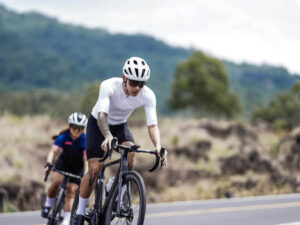 It comes with lightweight frames and wheels, along with a slick tire specially designed to lessen the rolling resistance making the bike run with speed and agility on a paved road. This bike has a reasonably aggressive geometry and setup and a wide gearing range, making this bike a perfect choice for riders who like to have a ride on pavement in a sporty style, be it recreational or racing.
Gravel Bike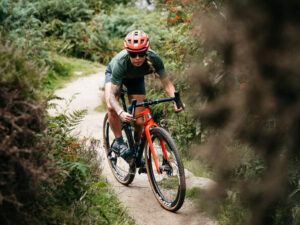 They are designed with wider tires, disc brakes, a wide gearing range, lightweight, and an easy handling setup, allowing the riders to run on any road surface. Typically comes with mounts to allow you to carry loads and do light touring. You can find Rodalink's online web store to find the best options for Gravel Bike.
All–Rounder Bike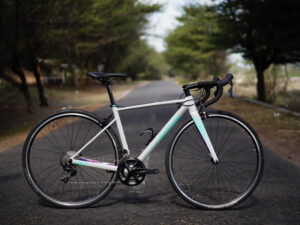 Designed to offer performance in between race bike and endurance bike. The All-rounder bike is perfect for climbing as well as riding that requires speed but with more comfortable positions for a long run. This bike is very suitable for versatile riders who wish to ride in both comfort and speed.
Conclusion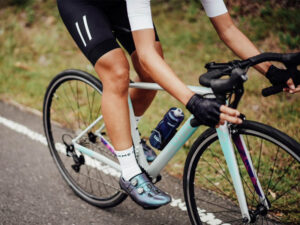 If you are looking for a bike that can perform speed riding over a paved surface, then a road bike will be best for your investment. There are six components of a road bike you have to look out for before making a purchase such as a frameset, wheel and tires, groupset, handlebars, saddle and seat post, and the brakes. There are also a few sub-categories of road bikes that will fit different riding styles of the user.
However, beside a road bike, if you wish to be able to ride on a paved bike path or carriage roads, you can consider having a hybrid bike. Refer to our hybrid bike vs. road bike articles to better understand both bikes. Are you looking for a hybrid bike to bring home? You can check out Rodalink's collections for hybrid bikes.
The material used in the frameset and other components usually determines the pricing of a road bike. If you are looking for a bike with quality at an affordable price, instead of getting yourself a second-hand road bike, it will be better to look out for Polygon's road bike.
One of the best road bikes Singapore has is the road bike manufactured by Polygon. You can shop for this bike through its official distributor, Rodalink. Besides Polygon's road bike, Rodalink also has a wide range of bicycles selections, bike accessories, parts, and apparels that guaranteed will fulfill your riding needs.
You can purchase your bike now and pay it later with 0% of the interest charge if you use ShopBack as a payment option. Shop your dream bike now through Rodalink, and your bike will be delivered to you. Simple shopping with no hassle only in Rodalink.