Buy Bicycle Lights – Great rides always come with great visibility along the way. If you can see the track properly, the experience will be more fun and also safe. During a night or evening ride, visibility can be very low and as a cyclist, you need the support of bicycle lights. The device can be for your eyes as well for other people on the road so they can see you clearly.
Front Lights and Rear Lights For A Safe Riding Experience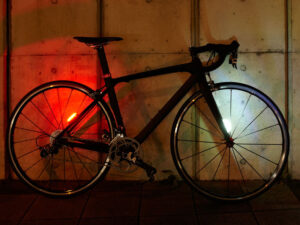 How many types of bicycle lights do you know? There are several types of bicycle light uses that you need to understand before you buy bicycle lights at Rodalink store:
Front Lights To Light Up The Way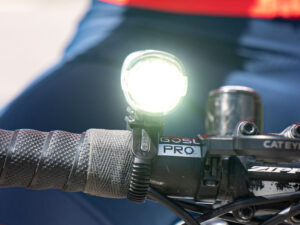 Front lights will be the bright light that makes sure you can see the track in front of you. Normally, cyclists install this light on the handlebar. You can also use it on your helmet. This type of bicycle light should have a higher lumen and farther reach to give you visibility advantages. The brighter, the better. Higher lumen means your path will be enlightened properly. But, you need to consider the battery limit, as higher lumen – most of the time – means more energy uses.
When using this bicycle light, you should be exercising a careful installation as you don't want your light to shine right to other people's eyes. You should make sure it shines down directly to the road. If you install the device facing upward, this can lead to a dangerous situation where another cyclist that comes from the opposite direction got a flare in their eyes.
Rear Lights To Keep You Visible For Others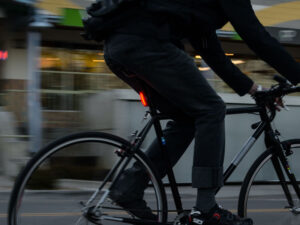 Rear lights usually come in a bright red shade that you use – as the name stated – on the rear part of your bicycle. You can install the device on a seatpost, saddle and some can be used on a helmet – or even tagged on your jersey pocket. Rear lights come in many shapes and sizes but just like the front light, the brighter the better. The rear lights will not cast a beam just like the front one but it should be as noticeable during the ride.
Because the rear light is usually not that shiny, using several lights on the rear part of your bike at once is a great idea. You can put it on your helmet (or it can come intact with your helmet), and your seatpost/saddle. Your rear bike light can also come with a different feature. There are rear lights that are steady, there are blinking lights as well as – the more sophisticated ones – the light that will be blinking and then steady to inform those behind you that your speed is decreasing (breaking).
Check our collection to find the best lights (yes, you need to get more than one) for your night riding experience!