Cycling is a fun and healthy activity. Most people cycle for walks, around town, and even exercise. However, cycling is not just a leisure activity.
Today many people cycle to go to work and even travel long distances. The cyclist community is also widely circulated in the community for various purposes. However, cycling also requires some tips that need to be considered so that you don't get injured or in an accident, especially for beginners. Here are some cycling tips for beginners that you can do.
Cycling Tips for Beginners
1. Choosing the right bike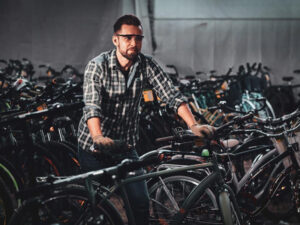 For a beginner, choosing the right bike according to your size is very important. If you have a height of more than 150 cm, choose a bicycle that is not too short and not too tall. This is so that you can ride a bicycle comfortably and not get tired quickly. Like the bikes on Rodalink as a bicycle shop, bike specialists provide various sizes that can be fit to your needs. You can also get interesting promos in the on-going promo section. In addition, free shipping costs are also provided for your local residents.
Determining the size of the saddle or a comfortable seat for the bicycle is also very necessary. So that you do not feel pain when cycling. The easiest way to determine is to choose the right shape and width. Choose a saddle that does not interfere with foot movement such as too small, too slippery, or too big.
In choosing the right bike also you have to choose a riding style that suits your track. For example: riding in urban tracks that are dominated by smooth roads like asphalt, or highways or complex roads. You can choose Road bike, City bike, Touring Bike, or Folding bike for the right bike. Meanwhile, riding bikes on a track that are dominated by rock and soil. You better choose Mountain Bike. The last, choosing the right bike for combination for highways and gravel roads. You better choose a bike like a touring bike, a Gravel bike or a Mountain Bike XC.
2. Learn basic bicycle techniques and functions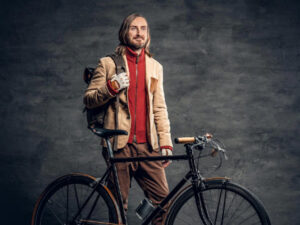 Before riding a bicycle, of course you must know the basic techniques and functions of a bicycle so that you don't make a wrong step. A very basic step you have to know is how to control your bike with pedaling. Then, you have to learn how to change gears or bike acceleration properly and understand braking techniques well. You can find out the techniques and functions of bicycles by visiting the Rodalink website. This site provides detailed information about bicycles so you can learn a lot from here, especially as a beginner.
3. Using cycling safety equipment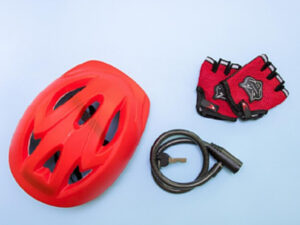 Just like any other vehicle, cycling can also lead to accidents. Therefore, you must prepare yourself by equipping yourself with security. Such as using a helmet, knee and elbow protectors, and gloves. This equipment will minimize the potential for accidents in cycling. You can also find bicycle safety equipment at Rodalink Malaysia. All your bicycle needs will be available there at affordable prices and various payment options.
Tips for Cycling Safely
The lack of special lanes for cyclists requires cyclists to be more careful when driving. You should pay attention to some safe cycling tips for beginners.
1. Check the bike condition
Before starting the trip, make sure your bike is in good condition. No leaking tires, no sloppy brakes, or tilted handlebars. If you are negligent, bad things may happen in the future. First thing to do before cycling is checking the Tire Bike Chain (TBC). Assure that 3 main things of the bike are good. There's no flat tire, brake failure and loose chain.
Here are the steps, to begin, shift gears such that your chain is in the cassette's largest ring and smallest gear. Then, pull the chain at the front of the chainring. If the chain begins to lift from the top or bottom of where it lies on the chainring teeth, this indicates that the chain is beginning to wear or is already worn.
2. Change body position when it is unstable
Adjust and change your cycling position so that the muscle nerves are not stiff and are more comfortable in cycling. Easiest position you can try is to bend your elbows. Riding with relaxed, bent elbows allows your arms to suspend themselves. Your arms can assist you absorb impact if you strike a pothole or bump in the road.
Maintaining a bend in your elbows reduces strain on your shoulders and allows you to ride with less pressure on your hands. Always prioritize safety and comfort in cycling.
Now, you already know cycling tips for beginners. So, are you ready to start cycling? One more thing you have to know is the types of bicycles. It is important for you to fulfill your needs on bikes.
Get The Main Bicycle At Rodalink For Riding
There are several types of bicycles that are also available in Rodalink bike shops: folding bikes, mountain bikes, road bikes, touring bikes, city bikes, and BMX bikes. Here are the characteristics of types bicycles above, as follow:
1. Folding Bikes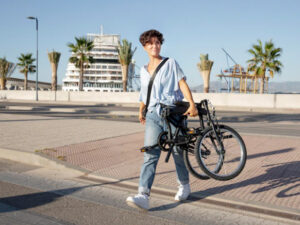 A folding bike is a bicycle that folds up into a small package for convenient transit and storage. Folding bikes are extremely popular all around the world, particularly in cities. This type of bike is suitable for those of you who love traveling with public transportation or going to work by bus and train. It is easy to fold and unfold and not use much space.
2. Mountain Bikes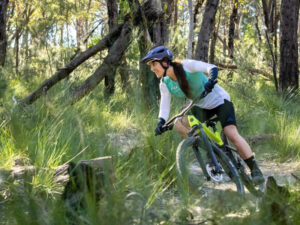 A mountain bike is a bicycle designed for riding off-road. Mountain bikes are comparable to ordinary bicycles in some ways, but they add elements meant to improve durability and performance in rugged terrain, making them heavier, more complex, and less efficient on flat surfaces. This type of bike is suitable for those of you who like hiking.
3. Road Bikes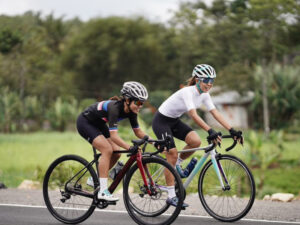 Road bikes are ideal for those who enjoy cycling for exercise. It is also beneficial to meet new people and absorb your surroundings at a slower pace than a fast automobile. This type of bike is fast and efficient.
There are three types of road bikes, such as performance bikes, all-rounder bikes, and gravel bikes. Each type offers a different experience based on your needs. During the journey, performance bikes provide speed and agility. All-Rounder bikes are light enough for climbing and aerodynamic for sprinting over smooth pavement while maintaining the comfort of an endurance cycle. The last one is a gravel bike, which is lightweight and has easy handling that allows it to tackle practically any terrain.
4. Touring Bikes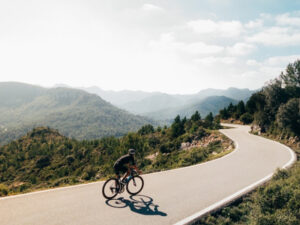 A touring bike is intended for multi-day rides when you carry everything you need. Depending on the ride, this could include a tent, food, cooking equipment, clothes, and cold weather gear.
You can find several types of touring bikes in Rodalink, such as Marin San Rafael DS2 Hybrid Bike, Polygon Heist X5 Hybrid Bike, Marin Lombard 2 Gravel Bike, and many more.
5. City Bikes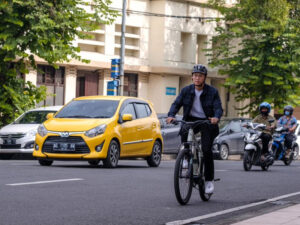 City bikes are also known as urban bikes or commuter bikes. Using a city bike is relatively simple compared to other types. This bike is designed for short distance trips with flat terrain.
Rodalink also offers several products from brands regarding city bikes. For example, Marin Fairfax 3 City Bike, Polygon Path 2 City Bike, etc.
6. BMX Bikes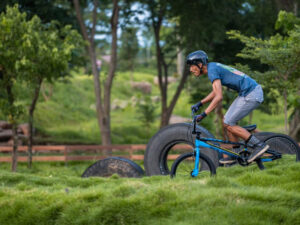 BMX stands for bicycle motocross which is used for racing and stunt riding. If you like free styling using a bike, this type can fit on you. They have a stiff frame and fork, as well as high-rise handlebars and a single cassette gear. Their simple design makes them both resilient and simple to maintain. The weakness of BMX bikes is that they can't be used to travel long distances. Therefore, it is important for you to know the type of bicycle that you will buy and use.
Get more complete information and bicycle equipment at Rodalink Malaysia by visiting our official website. You can see the details and specifications in the description product. Various types of bicycle brands and accessories are also sold at Rodalink, such as Polygon, Shimano, Bellwether, Bryton Bike Computer, Brooks, Quadlock, Wilier, and many more. You can also get free special local shipping. In addition, you can get benefits by being a member of Rodalink.