Cycling is a fun activity and also healthy for the body. When someone first learns to ride a bicycle, of course there are steps that must be taken to finally be able to pedal well.
It doesn't stop there, a cyclist must also pay attention to good biking steps to avoid injury. Especially for beginners who want to ride bikes on the road. This article will give you some essential advice on riding. Let's see the following article about beginner road biking tips!
Essential Riding Advice Road Biking for Beginner
1. Prepare the bike to be used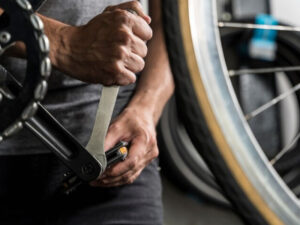 Before you go on a road bike, you have to prepare in advance the readiness of the bike that you will use. You can check the bicycle handlebars, brakes, chain, and tires so that no one has problems. Make sure you fix the problem parts first.
Always pay attention to the air pressure in the tires, so that the tires are not too tight or not too flat. This is because you will be on the road long enough, and you may rarely see a repair shop to fix your problems.
Another thing to consider is the position of the saddle and posture. Saddles that are too low, will make you difficult to use the entire pedaling range and leg strength. Whereas, if saddles are too high, they cause strain and can result in damage on your bike.
Ideally, your saddle height should be adjusted to suit your posture. This will make your knee have a tiny kink at the bottom of the pedal stroke. Then, get your bike position correct.
But, when you want to ride a bike in a regular position. The handlebar will obscure the front wheel hub. In this step, you can also find your best road bike that suits you.
2. Prepare and use the bicycle accessories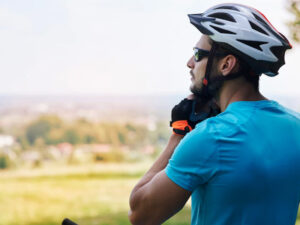 Like driving any other vehicle, safety is important. Make sure you use cycling equipment like bicycle helmets, bicycle shoes, knee protectors, and others that are deemed necessary. You can also use bicycle clothes that have been specially designed with lighter materials.
3. Prepare the things that needs to be brought when biking
To biking long distances, you also need to bring some items that will support your trip. Here are the things you need to bring when road biking.
a. Water and food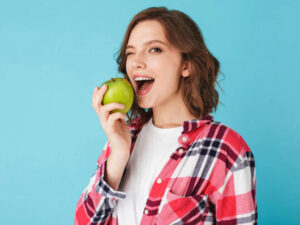 In riding a bike, you might feel dehydration or total energy depletion. Therefore, bring some fluid and ride rations with you. Snacks like a banana, flapjack, or jelly babies will help you recharge.
If you're traveling a long distance, carefully developed items like electrolyte drinks and protein bars can help you avoid cramps and other mid-ride issues, maximizing the value of your efforts.
b. Padded shorts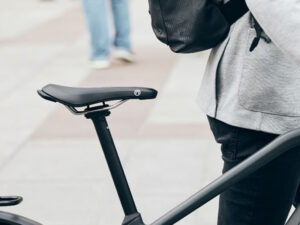 Beginner biking frequently believe they require massively padded saddles to protect their posteriors, but this is not the case. A nice pair of padded cycling shorts will provide enough comfort.
So you can through the first few rides, and you may gradually increase the time. Make sure again the distance as your tolerance allows. Wearing underwear underneath padded shorts, it may cause rubbing and saddle sores.
c. Bag pack with tools and spares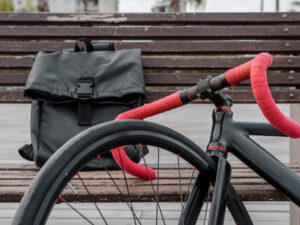 A few useful tools and an extra inner tube in your bag pack will assist you in dealing with typical mid-ride issues. A multi-tool with a variety of bits should allow you to adjust most mechanical components; a chain tool will assist you in reassembling a broken chain; and you'll need tyre levers, a puncture repair kit/spare inner tube, and a mini-pump.
The points above have explained the tips for beginner road biking. Next, you also have to know a few things before you start biking. Here are the things you should do before cycling
What to Do When Biking for Beginner
1. Balancing your rhythm using gears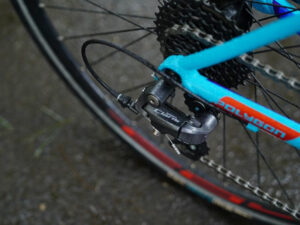 Gears are useful for running the bike in balance. In the automotive world, gears can be matched with it. The function of this gear is to adjust your cycling speed. If you want to ride faster, you can raise the gear higher to make the bike lighter. Vice versa, if you are on an uphill road, you can lower gears to make climbing easier. The purpose of understanding the pattern of changing gears is so that your cycling rhythm remains balanced
2. Maintain the pedal speed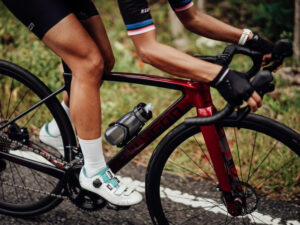 Pedaling a bike requires strategy and the right rhythm. The goal is to maintain the speed of the bike so that you don't get tired easily while riding it. Your pedaling will determine your effectiveness in cycling. The more irregular the pedals you put out, the faster you will tire on the cycling trip. You can also while changing gears according to your needs and pedaling
3. Confident in riding a bike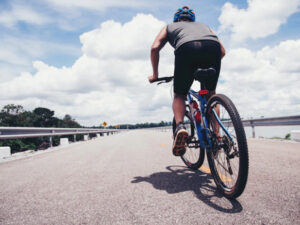 When cycling on the streets, the fear of dealing with other drivers, such as cars, motorbikes, and others sometimes occurs. The main key in cycling is confidence. This is so that cyclists can take a definite path without hesitation. You also have to be confident when you want to cross the road or overtake other drivers.
The tips above will be very useful for you beginners in biking. In addition, you also need to pay attention to other small things. You can bike with a bike community. Biking with a community will feel more fun and give you a new experience.
Another thing, as a beginner, being in a community will really help you in biking. This is because other people who have more experience will help you if you have trouble.
You also don't have to worry if you get injured or bike decay because your relatives in the community will help you. Find a bike community that makes you comfortable.
For those of you who are beginners in cycling, you can find more references about bicycles and their equipment at Rodalink Malaysia as a bike shop. Then, if you're purchasing it here. You can get a lot of advantages, such as free shipping of all products local areas, free assembly products (bike or accessories for bikes), and free fine tuning products. So, Rodalink Malaysia is the solution for your biking needs.