Protecting your head is vital in the rough-and-tumble world of mountain biking, where crashes can occur at any moment. Getting a high-quality helmet to keep you safe and comfortable as you rip up trails is crucial. With their excellent coverage, airy designs, and strong focus on safety, today's mountain bike helmets offer more comfort and protection than ever before.
If you are on a tight budget for mountain biking gear and tempted to save money by buying an older model bicycle helmet, don't. Buy the best possible helmet available, even if it costs more than another one might have.
To help you narrow your choices, we've compiled a list of our 5 top picks under RM200. Let's check it out, riders!
Best MTB Helmet Under RM200
1. Entity MH15 Mountain Bike Helmet (RM 74.50-RM 149.00)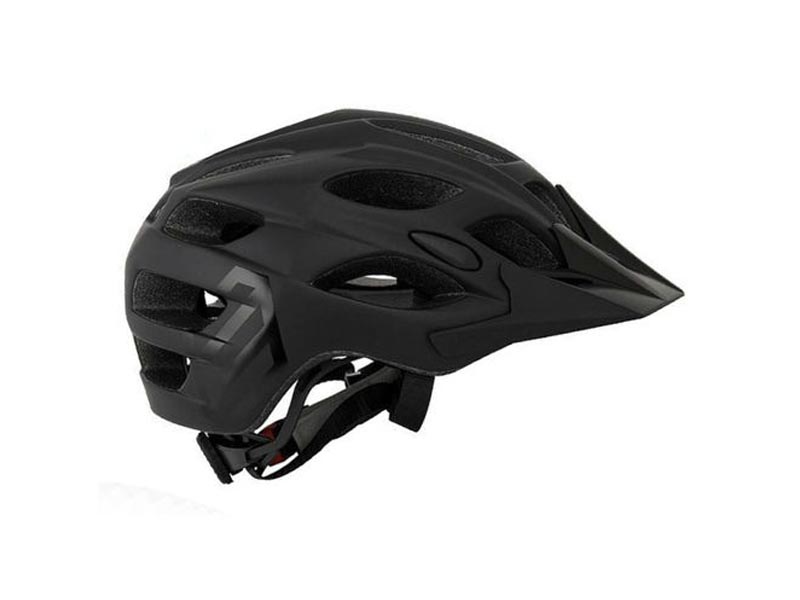 The Entity MH15 Mountain Bike Helmet was built to address the trend of producing low-profile helmets with prioritizing safety. The helmet has some of the best technology available and has successfully met Australian standards—one of the world's toughest certification programs.
It has several features including:
Has a sleek cut that makes it ultra-lightweight
In-Mold construction, which offers exceptional strength and flexibility.
Durability and aggressive style
15 cleverly placed vents that maximize airflow and improve aerodynamics.
Anti-bacterial padding makes it more comfortable, while dial fit adjustment allows easy one-handed fitting
Complies with the European EN1078 standard, medium (55-59cm head diameter) and large (58-61cm head diameter) sizes.
Available in matte black and blue.
Shop Entity MH15 Mountain Bike Helmet
2. Polygon Bolt Bike Helmet (RM89.00)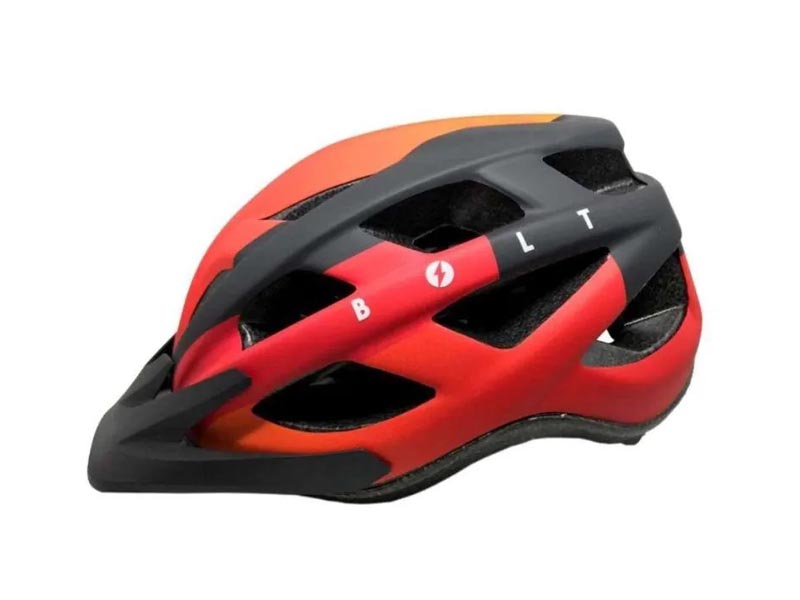 The Polygon Bolt Bike Helmet is designed for comfort and safety, with a sleek but sporty look. It meets international standards for bike helmets by following the CE EN1078 certification. The Polygon Bolt Helmet is made with glue-on shell material and anti-bacterial padding technology, resulting in a more hygienic and comfortable helmet to wear.
The visor on this helmet is designed to block out the sun's rays, and its adjustable strap makes it possible for users to personalize their fit. This helmet has 21 air vents and is available in medium or large sizes. With its charming matte finish, this helmet is perfect for your daily commute!
3. Polygon Cliff Bike Helmet (RM 139.00)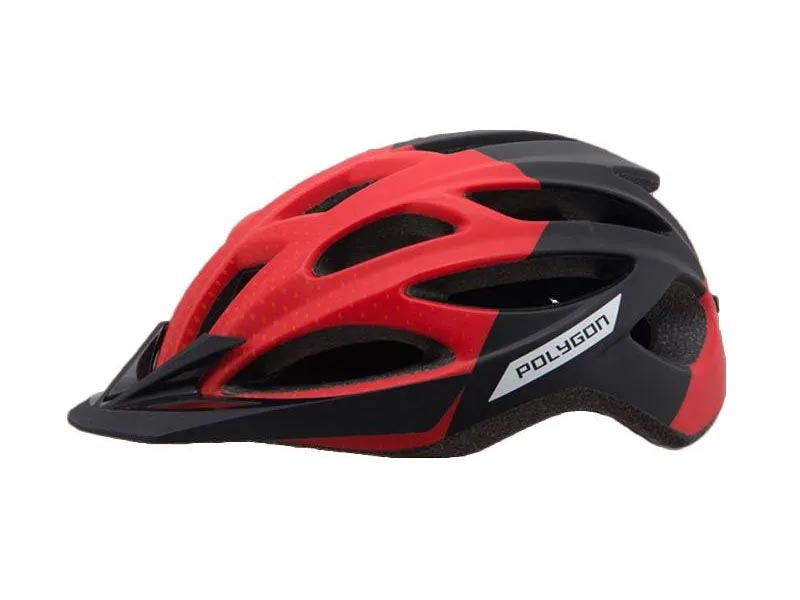 Polygon Cliff Bike Helmet is designed for mountain biking. The material used to make its polycarbonate shell—which is lightweight, crash-resistant, and in compliance with international standard CE EN1078—makes this helmet safe and comfortable when worn.
This helmet includes a one-handed horizontal dial system that allows us to adjust it easily with only one hand, and the pads are removable and can be washed before being reused. The Polygon Cliff Bike Helmet also has a detachable visor, which can be used as necessary. It boasts 19 air vents that help keep the wearer comfortable by keeping sweat from dampening their hair—even on hot days! Polygon Cliff Bike Helmet is available in 2 sizes (medium and large), as well as several modern matt color options. Available colors include blue/black, yellow/black, and red/black.
Shop Polygon Cliff Bike Helmet
4. Entity MH020 Mountain Bike Helmet (RM 199.00)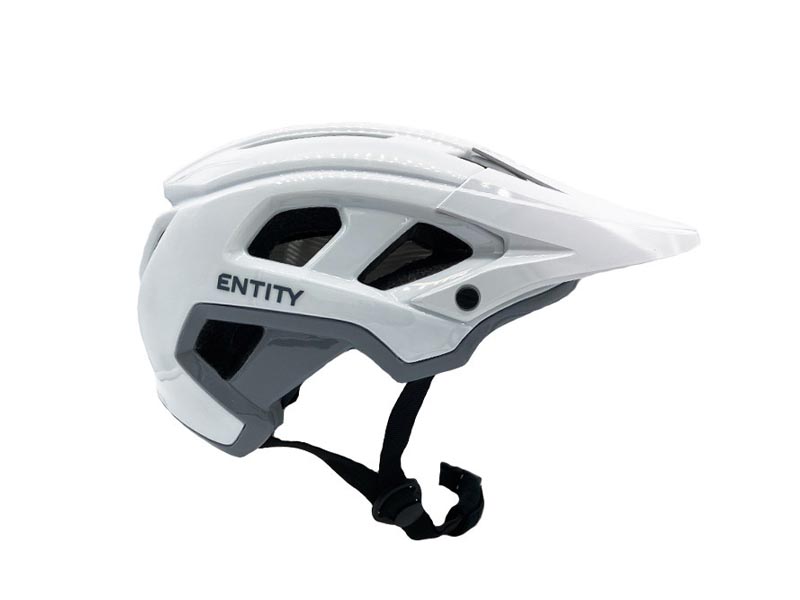 The Entity MH20 MTB Helmet has the styling and comfort features of a mtb helmet with all the impact protection needed to enable you to enjoy your favorite sport in total safety. This helmet features In-Mold construction technology, which combines a hard outer shell with an inner layer of impact-absorbing foam that provides superior comfort and durability. It also has 17 vents for maximum airflow and offers protection from the sun via its visor.
It has been certified by the U.S. Consumer Product Safety Commission, weighs only 320 grams (about 11 ounces), and is coated with a glossy finish. It comes in two sizes—M & L—and comes in black as well as white colors.
Shop Entity MH020 Mountain Bike Helmet
5. Lazer Chiru Off-Road Bike Helmet (RM 208.00)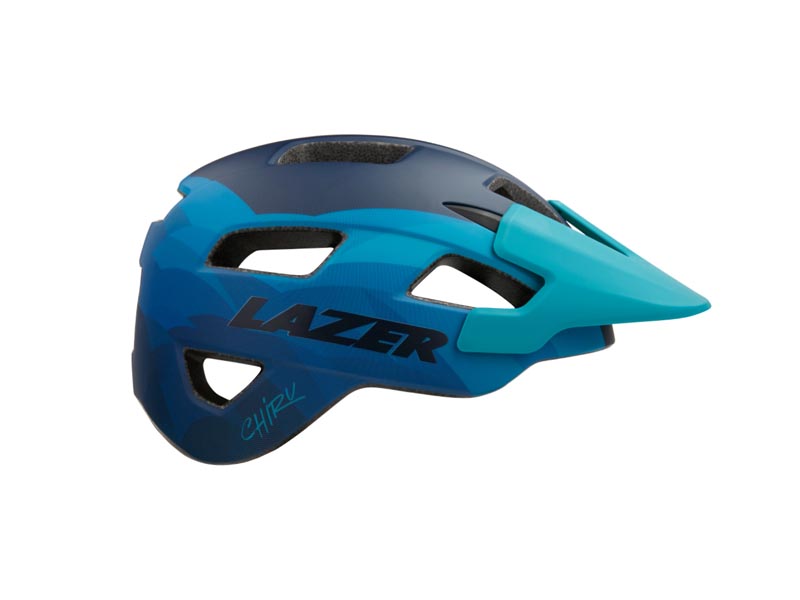 Lazer Chiru Off-Road Bicycle Helmet is a great piece of safety equipment. This helmet is made with shock-absorbing material that protects your head from bumps and bruises; in addition, its excellent air circulation system keeps your scalp fresh during cycling. It's equipped with In-Mold construction technology too! It has 15 air vents and a visor to protect against the sun, carries security standards CE-CPSC-AS (certified for use in Europe), weighs 300g, is matt coated and comes in 3 sizes: S/M/L.
Shop Lazer Chiru Off Road Bike Helmet
Conclusion
To find the best mountain bike helmets, consider how well each balances protection with ventilation and weight. After reading this article, you will have all the information necessary to choose what kind of helmet is best for you when mountain biking. No matter how good you are, accidents happen. That's why helmets can save lives! You can compare the five mountain bike helmets above, which are all available at affordable prices. No matter what helmet you buy, safety and comfort should be a priority!
If you live in Malaysia and have recently been looking for a "bicycle helmet, helmet basikal, or a bicycle shop", or looking for an mtb bike helmet, you can visit the Rodalink Malaysia website. Rodalink offers affordable, high-quality mountain biking helmets from trusted brands. Don't worry—you can find various promos at Rodalink, starting with 0% installment with free interest and Free local delivery with no minimum purchase required!
Also, check out their secure checkout process and many payment options that will meet your needs. Rodalink Malaysia is currently offering various ongoing promotions that you can check directly on the Rodalink website. Not only that but if you become a member of Rodalink Malaysia—you'll also get lots of other benefits! What are you waiting for? Let's start your cycling journey with Rodalink today!
Discover More MTB Bike Helmets Now!