We have heard the term "new year, new look" many times before. But, it is actually a good mindset! It offers you endless possibilities of starting something new. Or, maybe you are continuing your journey, but with renewed energy and inspiration! Starting the season with spending some quality time with your loved ones, whether it is your family or friends. After that, comes the new resolution in order to upgrade yourself!
When it comes to cycling, it is no different. You are maintaining the healthy lifestyle you already have, but with something new and fresh! Maybe, you are looking forward to exploring new routes and places. You can set new goals to achieve, such as breaking your own record distance, joining a marathon or tour, or even try different types of cycling. But, it does not have to be that grand all the time. Implementing the new year spirit can be as simple as upgrading your cycling! Whether it is from your look, gear, a whole new bicycle, or taking better maintenance of your bike. Here's some ideas to refresh your cycling in 2023!
New Cycling Apparel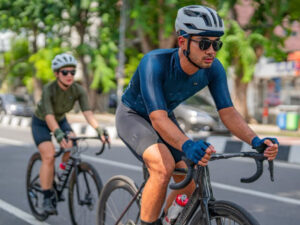 Getting some new cycling apparel will really define the "new year, new look" idea! Upgrading from your old apparel to something more trendy and stylish, or even for higher quality material and functions! A dedicated cycling apparel will upgrade your cycling experience. It improves your overall comfortability and performance. Starting with the comfy material, to better sweat absorption, and features that will help cool your body down during cycling. Plus, the enhanced aerodynamics the intricate design and material will provide. Reducing air drag, you will be cutting through air while you are chasing speed and stunts on top of your bike! You can shop for cycling apparel from trusted brands at Rodalink Malaysia. Our recommended cycling jersey is the Polygon Road Gavi Jersey. Made from polyester and spandex, it has a special laser cut design to help improve aerodynamics as well as air circulation. You also get one waterproof pouch and the material is reflective, keeping you safe during low light cycling! Another apparel you need is some cycling shorts, such as the Polygon Road Racler II Short Pants. The gel padding feature will keep you comfortable even during long rides.
Another essential you need is some sunglasses. It protects your eye from the intense sunlight and also protects your eyes from dirt and dust, preventing it from getting irritated. Our most recommended ones are the Polygon Muscle Sunglasses, with stylish and unique design to elevate your look. You can also try wearing some gloves. The padding will provide you comfort from gripping the handlebars for long periods of time. It also enhances the protection for your hands in case of incidents. Check out the Bellwether Supreme 2.0 Bike Gloves for a great value and feature! Last but not least would be socks. Socks are also important in upgrading your cycling quality. The Shimano Original Tall Bike Socks SS19 is a great choice. With stylish design, mesh ventilation zones to cool down your feet, and integrated cushioning at strategic contact points for comfort.
Discover New Cycling Apparel Now!
New Bike Accessories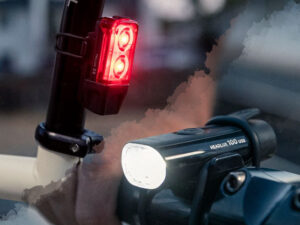 Now that you have upgraded your looks, you can also upgrade the essentials for your bike! Bike accessories will improve your bike with practicality. Items such as a water bottle and its cage will come in handy to keep cyclists stay hydrated. The Topeak TTI TB-650 650 ml Bottle provides just enough water but still has a sleek and compact design to be carried around. Complete it with the Entity BC30 Super Light Bottle Cage so you do not have to worry about it being a hassle to bring with. Lamps are also important to help you navigate your path and make you noticeable to other road users during low light. The Topeak HighLite Combo Race Light Set is a practical set that comes with both front and rear light. The battery lasts for a very long time, so you do not need to worry about running out! Speaking of navigating your path, a bike/cyclo computer is also important. The built in GPS will make sure you are on the right path to explore your routes. Our starting pick will be the Cateye Micro Wireless CC-MC200W Bike Computer. It even has an automated start/stop for when you are stopping or getting back on the route.
Another extra accessory you can add is a mudguard. You have paid a considerably large amount of money on your bike, so you better take good care of it! A mudguard will protect your beautiful bike frame from getting ruined by dirt and mud. Look for ones that come in a set of front and rear mudguards such as the Topeak Defender XC1&XC11 to make it simple! Lastly, having a carrier will definitely come a long way, so you do not have to carry a backpack when you need to bring a lot of belongings. Our most recommended is the Polygon Basic Top Tube Bag for a very practical basic one.
New Bike For You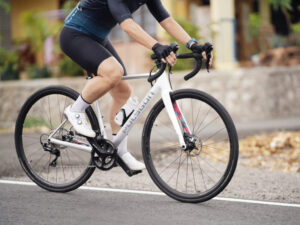 If you are thinking about buying yourself a new bike, this is the right time! Whether you are upgrading from your previous one, or even a beginner diving into the cycling world. To check out a complete catalog of high quality bikes, you can visit Rodalink Malaysia! We have a complete selection of bike categories, such as mountain bike, road bike, BMX, folding bike, and even kids bike! Products from reputable brands such as Polygon, Marin, and Tern.
Discover New Bike at Rodalink Now!
Bike Maintenance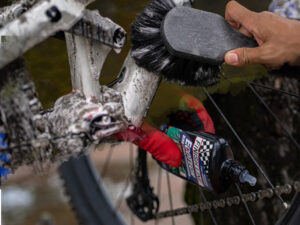 Before Chinese New Year, an ongoing tradition is to clean every corner of your house in order to start with something clean, fresh, and new. The same goes with your bicycle! Cleaning and maintaining your bike is one of the things you can not forget. A bike that is cleaned and put together will definitely enhance the cyclist' overall appearance. But, besides the aesthetic purposes, it also prolongs the life of your bike. A well-maintained bike will be able to provide their full potential features, making it more comfortable for you to ride. The basics of maintaining your bikes are cleaning, lubricating, and inspecting. To learn more in depth about complete bike maintenance, click here!
Clean & Maintain Your Bike Now!
That completes the recommendations we have for you to ring in the new year! Using your well-earned angpao for upgrading your bikes. I mean, is there any better idea other than that?
If you choose to shop from our website, you are eligible to enjoy free local delivery, 0% installment, and pick from our various payment methods that suit you best! We are also having a bike parts and accessories sale on our store now, so make sure you do not miss out! You can also sign up to become a member of our Rodalink Community. Start collecting your points now and get access to exclusive promo as well as events! Get shopping now!