Attention all gravel cyclists or individuals seeking to delve into the realm of gravel biking, making these 8 blunders is a sure way to ruin your ride. From faulty equipment preparation to poor navigation while out on the trail—check out what not to do when navigating rough terrain with this summary guide by Rodalink!
8 Mistakes to Avoid
1. Lost Bolt: The Importance of Checking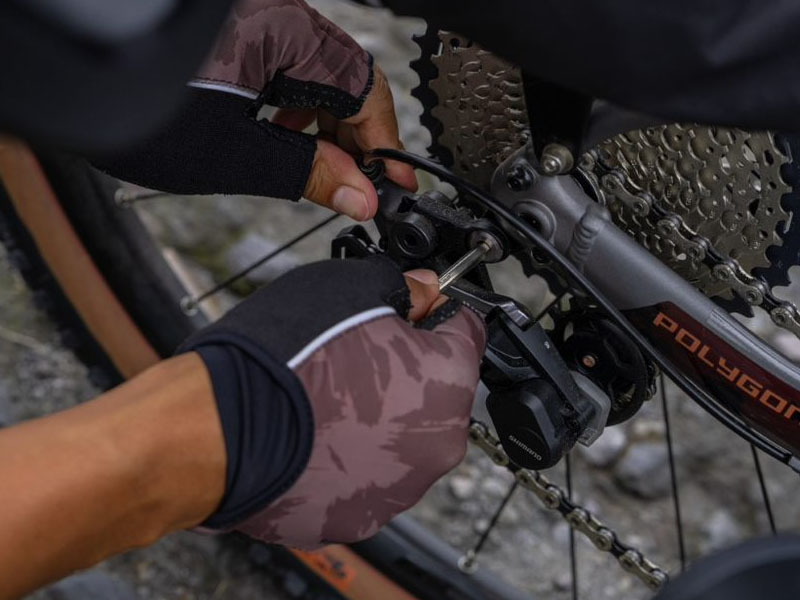 Before you hit the gravel, it's essential to check your bike for loose bolts. This is especially true if you're riding a new or unfamiliar bike. Loose bolts can cause serious accidents, so it's important to make sure everything is secure. When riding your first gravel path, it's easy to overlook the bolts on your bottle cage. But if they're loose and bouncing around, you'll have a hard time getting water—and staying hydrated. So make sure that your bottle fits snugly in the cage, or it might fall out on bumpy surfaces. Also, secure your seat post and handlebars—check your stem, headset, saddle, and pedals for any signs of looseness. If you're unsure how to check for loose bolts, take your bike to a professional for a tune-up. Loose parts are not good while riding!
2. Picking the Wrong Trail: Tips on Choosing the Right One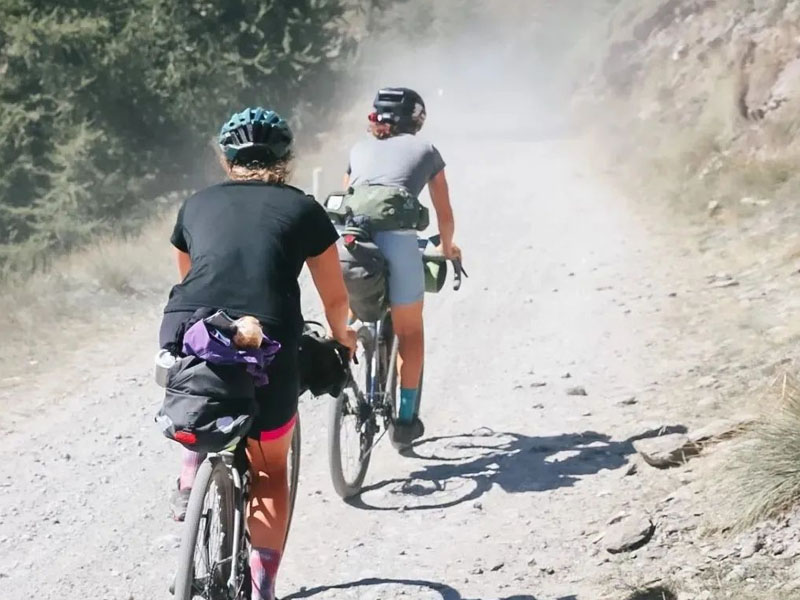 Choosing the right trail is crucial for a successful gravel ride. You don't want to end up on a technical mountain bike trail if you're riding a gravel bike, for example. Extreme and technical downhill trails will hurt your gravel bike and you! Before heading out on your gravel bike, do research on your targeted trail to ensure you are well-prepared. So research the trails in your area before you ride, and choose one that suits your condition.
3. Sliding Out in Corners: Maintain Control While Turning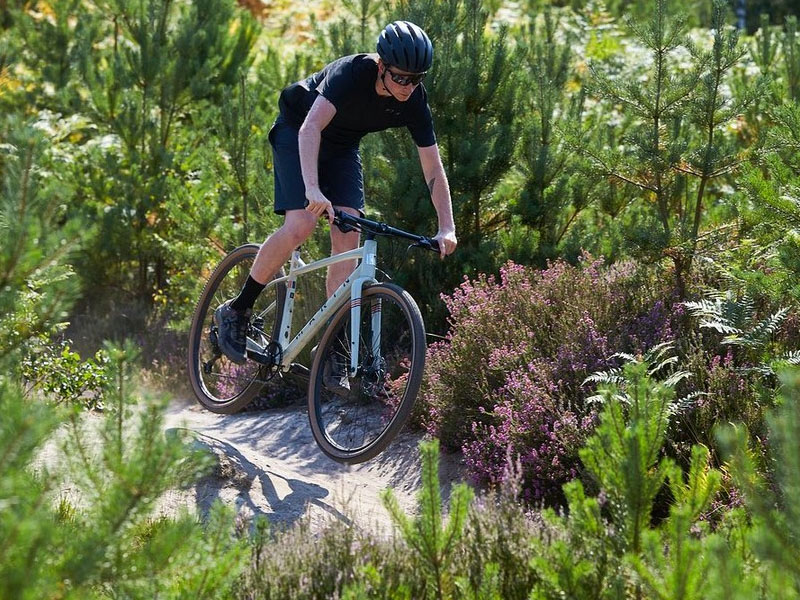 Gravel riders may make the mistake of sliding out in corners and crashing. You can't do cornering as you do on asphalt. When cycling on a gravel road, important to be extra cautious about cornering. Because there are many small pebbles that come loose and cause your bike to skid if you go around corners too quickly. When entering a gravel corner, reduce your speed or brake if necessary. This will help you adjust for any slippage in your tires.
Gravel slides can be scary and difficult to navigate, but don't panic if you start skidding. Like driving on the road, you should take deep breaths and shift slowly as needed while steering your way back onto solid ground. Prepare yourself to get used to the possibility of slipping or sliding. You'll probably do a little of that anyway—so embrace these opportunities for practice! You can train to relax when you ride and get more confident on your bike.
TRAIN YOUR BALANCE WITH BIKE ROLLER
4. Pumping Tires Too Hard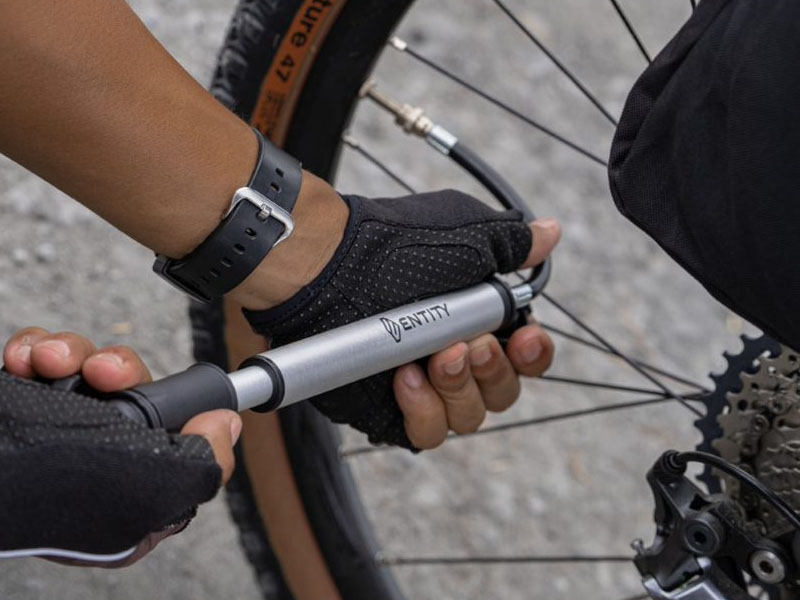 Tire pressure is crucial for a smooth and safe gravel ride. If your tires are pumped too hard, you'll feel every bump and rock in the road, and you'll have less control over your bike. On the other hand, if your tires are pumped too soft, you'll risk getting a flat tire. You may not know it, but the pressure you put into gravel-bike tires is different from what road bikers use. Sometimes you even ride areas that are usually the preserve of mountain bikers, and those riders need shocks to handle boulders and other uneven surfaces. Because the only suspension on this bike is your tires, running lower pressure around 30 PSI will be very beneficial and will give you more traction on rough terrain.
PUMP YOUR TYRE WITH QUALITY PUMP
5. Wearing the Wrong

Shoes

: Choosing the Right

Footwear

for Gravel Riding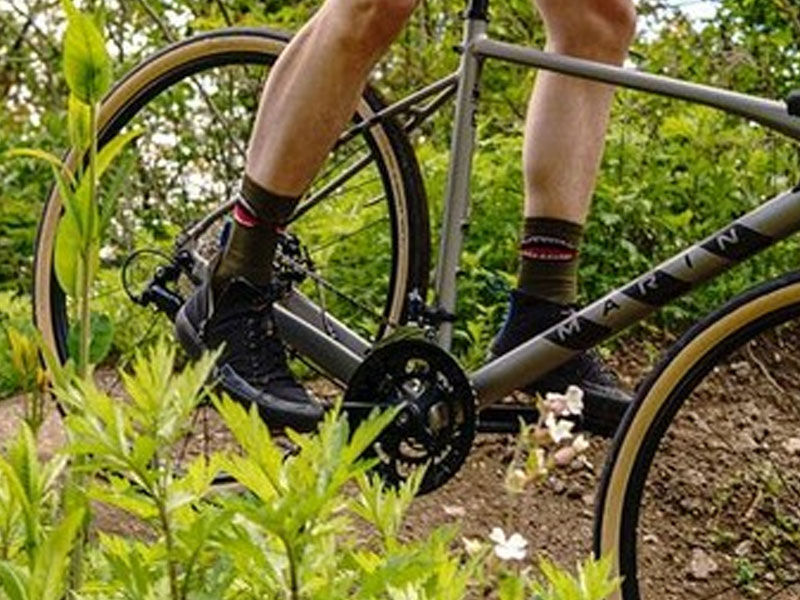 This is actually one of the most recent mistakes made while riding gravel. Most gravel cyclists prefer to ride with one set of SPD pedals, which have flat soles and lots of cleats because sometimes you will tend to dismount by walking or running through the pedals. Gravel shoes tend to be a little more flexible than road shoes, so your feet don't strain as much when pedaling. Also, the pedals are double sided so you can clip in and out very easily—a must for gravel riders!
6. Wrong Equipment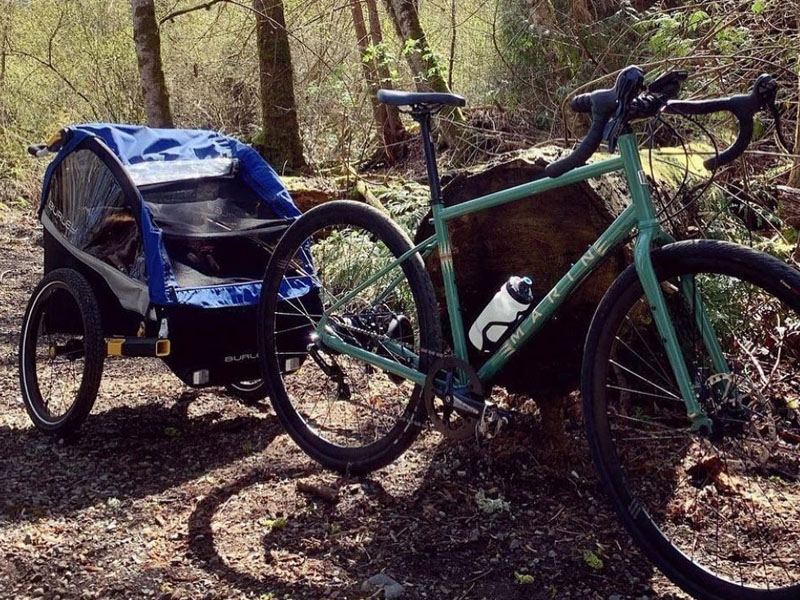 Don't forget your new bags—frame, saddle, and hip. You'll definitely need them all for a gravel ride! Don't worry though; you don't have to buy trendy or expensive ones to enjoy the sport. You don't have to dress in a certain way or have a specific bag when you ride your new bike on gravel. Just get out there and enjoy the scenery!
7. Enjoying Gravel Culture: Immersing Yourself in the Gravel Community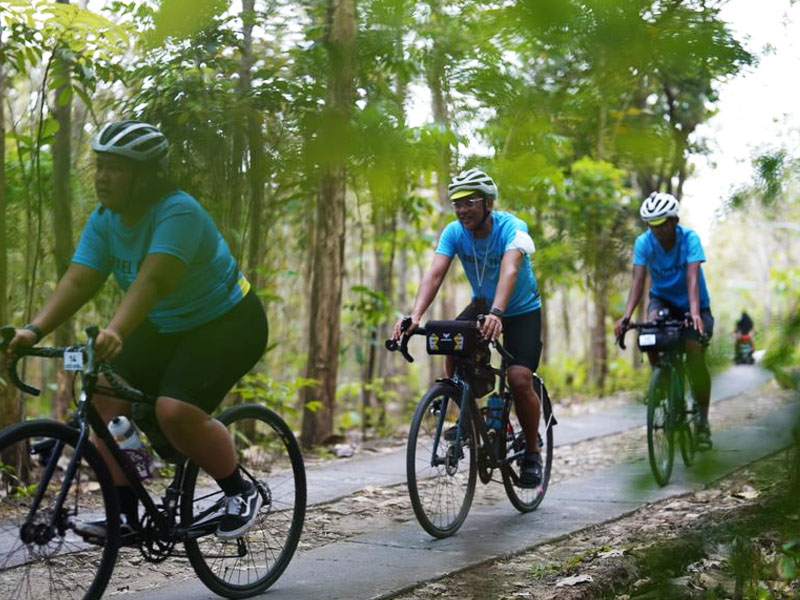 If you've never participated in a race or athletic event, you're missing out on an important and exciting part of the running community. There are many enjoyable races that would be great for beginners! Your first gravel event doesn't have to be 200 kilometers long. Races range from 40 km—which is plenty for a beginner—to segments of timed racing and relaxed riding. There are so many types of events to experience, and you can see everyone at them!
JOIN RODALINK MERDEKA RIDE EVENT
8. Don't Go Too Fast Too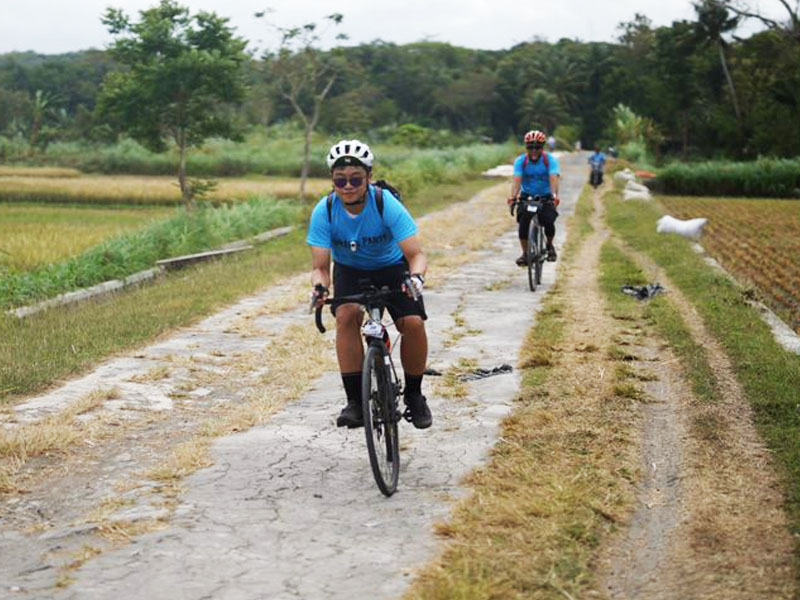 Most of us can't ride that far in training, so when we do a gravel event—riding anywhere from 50 to 300 kilometers—we're not sure how to pace ourselves. We don't know how fast we can go for that distance. Generally, you have to slow down in the second half of a race because your muscles fatigue more quickly when they are at full exertion. There are many riders around you, and everyone is excited. So keep your cool, and stay focused on your own race.
TRACK YOUR SPEED WITH QUALITY GPS BIKE COMPUTER
Conclusion
Gravel riding is an exciting and challenging activity that requires a combination of skill, experience, and the right equipment. As a beginner, it's essential to avoid common mistakes that can ruin your experience and even lead to injuries. We've covered some of the most common mistakes to avoid, including losing bolts, picking the wrong trail, sliding out in corners, pumping tires too hard, wearing the wrong shoes, using the wrong bags, going off too fast, and getting caught up in the gravel culture.
By following these tips, you'll be well on your way to becoming a confident and skilled gravel rider. And if you're looking for the right equipment to help you along the way, look no further than Rodalink Malaysia. With a wide selection of high-quality gravel bikes, gear, and accessories, you'll find everything you need to take your gravel riding to the next level. Rodalink offers a secure checkout process and various payment options to suit your preferences. By becoming a member of Rodalink Malaysia, you can also enjoy numerous benefits. Take advantage of their ongoing promotions, including 0% installment for MBB & PBB purchases above RM500 and free local delivery with no minimum purchase required!
So what are you waiting for? Get out there and start exploring the beautiful and rugged terrain on your gravel bike, but remember to stay safe and have fun!
Discover Your Needs at Rodalink Now!