In cycling, the safety of the cyclist or passengers is a must. All types of cycling genre must have different safety standards and equipment to support them. Likewise in road cycling, mountain cycling, or others cycling, cyclists must know the required safety standards, such as the use of helmets. Although helmets are synonymous with motorcyclists, cyclists also need bicycle helmets to anticipate things that are not desirable.
Therefore, you must know how to choose the right and appropriate bicycle helmet. Come on, see the following article for tips on how to choose a bicycle helmet!
Choose Helmet For Bicycle
Before deciding to buy a bicycle helmet, you must first know the types of bike helmets, sizes, and functions of bicycle helmets. Here are some ways to choose the right bicycle helmet for you
1. Find and determine the appropriate bicycle helmet size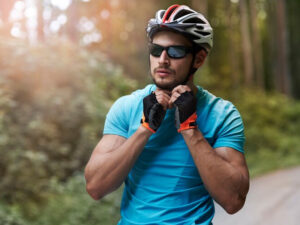 Finding the appropriate size helmet for you is simple and takes less than a minute. Simply measure 2.5cm (approximately an inch) above your brows on your forehead with a measuring tape. Now, using a mirror, measure the entire circumference of your skull head, keeping the tape measure level and above your ears.
Once you've determined your measurement, you can use the charts that appear in the description box for every helmet product. You can also find your helmet in Rodalink, the best bicycle shop that can fit your size. In the size guide option, you can find the head circumference that size in cm.
2. Choose the type of bicycle helmet based on your needs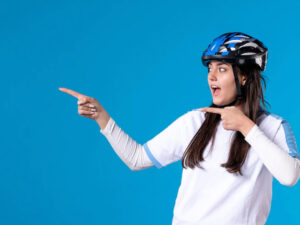 Helmet categories, make the choosing process easier by directing you to solutions that are better suited to your needs. Bike helmets are classified into five genres:
These types of helmets can be found in Rodalink Malaysia which provides various cycling helmets from any brand.
3. Adjust helmet features as needed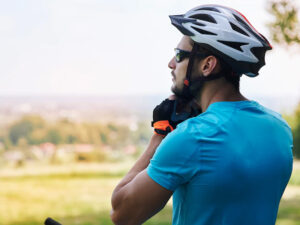 Every season and year, new technology is introduced into helmets. You don't need to keep up with the latest helmet features, but you can adapt them to your cycling needs. Designed to be lighter, cooler, and more aerodynamic are the main purpose of making a bike helmet.
Some technology and features provided by bike helmets are MIPS BPS (Brain Protection System), ventilation, visor, full face protection, and many more. These features are generally already present in bicycle helmets. But the level of power and the technology used are different which makes these bicycle helmets much more sophisticated.
After knowing how to choose the right bicycle helmet for cyclists, you also need to know that each type of bicycle helmet has different size standards. Likewise, what you can see on the Rodalink Malaysia bicycle shop online website, which provides various types of brand helmets. Here are some tips for choosing the right helmet even with a different brand.
Tips Choosing Bike Helmets from Different Brands
1. Sizing varies by helmet brand
Helmet sizing varies by brand, so always check the manufacturer's size chart for the specific model you're interested in, that is to guarantee you get the right fit. Many riders, like shoes, will pick a helmet brand that they believe best fits their unique head shape and will want to continue with that brand. It is critical to test on helmets and determine what not only looks best but also feels best.
2. Reduce the size if you are uncomfortable using the bicycle helmet
Choosing the smaller size will ensure a snug fit, whilst the larger size is likely to be too large to provide a decent fit. If the helmet is somewhat too large, you can improve the fit by adding a bicycle cap or thermal beanie underneath it.
Get Cycling Helmet at Rodalink Malaysia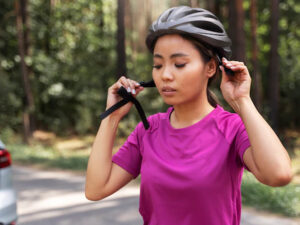 You can apply all the tips and information on how to choose the right bicycle helmets when deciding to buy a bicycle helmet. You can also look for the helmet reference you want at Rodalink Malaysia.
Rodalink is one of the bicycle shop sites that provides a variety of bicycle needs for both beginners and professionals. You can find various brands and types of bicycle helmets at Rodalink Malaysia. We gave a lot of selections for the helmet from Polygon, Polisport, Bobike, Fizik, and Kabuto helmets. This helmet is also provided for adults and children or kids. You can choose the right helmet and the right size that you need.
You can also visit the official website Rodalink Malaysia bicycle shop homepage here. Attractive promos are also offered by Rodalink bike shop and will provide more benefits if you become a member of Rodalink. In addition, delivery costs are free for domestic deliveries.