Same as in other fields, in cycling, you need to wear specific shoes. In general, the function of these cycling shoes is to protect against injuries and improve transfer speed to the pedals. However, it is not uncommon for cyclists to ignore the importance of using bicycle shoes. So they often feel uncomfortable and get hurt. Therefore, you must know. How to choose the right bicycle shoe for you. Check out the article below to find out more.
Tips Choosing Cycling Shoes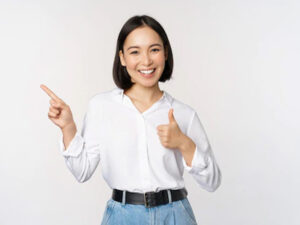 Models and designs of bicycle shoes are made specifically, because they rub directly against the bicycle pedal. If you only use regular running shoes, the soles of the shoes will burn quickly or you can slip your foot when pedaling too fast. You can choose the right bike shoe for your needs. By following some of the tips below:
1. Type of cycling you're doing
Each bicycle shoe is specially designed for your cycling needs/types. Some are specially designed for road cycling, mountain climbing, and even cycling competitions. Here's a more detailed explanation.
a. Road cycling shoes
Road shoes, are worn in conjunction with a good clipless pedal system. It is fit on you who ride a bike on the road or for a race. They are made for speed (better speed transfer to your road bike pedals), with a small shape that keeps your foot (especially your heel) in place with Velcro straps, locking buckles, and ratcheting wires.
Road cycling shoes are made to be light and rigid. They're great for bicycling, but not so much for walking. You can also find this type of shoe at Rodalink Malaysia in various sizes and your favorite brands such as Shimano cycling shoes or many more.
b. Mountain cycling shoes
This type of shoe typically has sticky rubber soles that your pedals can bite into to keep your feet in place. Cross-country, trails, enduro, all-mountain, freeride, and downhill riders all use them. Riding clipless provides you more control, and more pedaling force, and prevents you from being bounced off from your pedals. Mountain cycling shoes is all about 2-hole clipless pedals. Therefore, make sure you have suitable shoes, cleats, and pedals.
2. Fitting cycling shoes
Cycling shoes might feel uncomfortable when you use them for the first time. However, you will get used to these shoes and will feel the benefits of using cycling shoes. Because of their design and cleats, they can efficiently transfer the energy of your pedaling to your bike.
So, when fitting road shoes, make sure they're snug but not too snug. Choose a pair that allows some space for your toes, gives support beneath your arch and keeps your heel from rubbing or sliding.
3. Cycling shoes cleats
Most cycling shoes are designed to function with clipless pedal systems. This system requires you to have some cleats. Bike shoe cleats connect the bottoms of your shoes to your pedals, allowing your feet's push-pull motion to propel you further and quicker. Check that the cycling shoes you purchase are suitable for the cleats and pedals you intend to use.
Now, you know how to choose cycling shoes that suit your needs. In addition to knowing the things above, you also have to know what features are in a cycling shoe.
Cycling Shoes Features to Improve Your Experience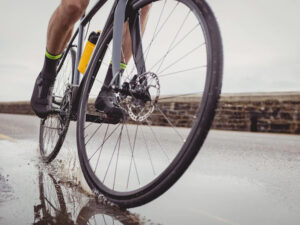 Here are some features of cycling shoes that you have to know before using them. Get the comfortable experience of riding a bike with complete footwear.
1. Clipless Pedal System Shoes
The majority of clipless shoes are assessed on a sliding scale: the stiffer and more efficient they are, the worse they feel when walking, and vice versa.
So, if you rarely get off your bike during your rides, you might as well go for something rigid and light with little tread on the bottom. However, if you frequently go off-road and have to carry your bike up steep portions or off-trail, you'll want something with a softer sole and greater grip.
For downhill and enduro mountain riding, clipless mountain bike pedals with a bigger platform surrounding the cleat are common. This makes them more comfortable on long descents, and can provide additional grip when you're pedaling, but not clipped in.
You can buy shoes that have a clipless pedal system, through the Rodalink Malaysia website. We recommend you to choose Shimano CT45 tracking bike shoes that suit mountain riding. Also, you can try Shimano RC901T Racing S-Phyre Bike Shoes or Fizik Vento Infinito Carbon 2 Road Bike Shoes for improve your road bike cycling.
2. Flat Pedal Shoes
Flat pedal riders had limited options, and the majority ended up wearing rebranded skate shoes. Every year, however, more firms release good flat pedal shoes to the market.
When selecting flat pedal shoes, the two most important factors to consider are sticky rubber and flex. The softness and grit of the soles of flat pedal shoes, directly translates to how secure you'll feel on the pedals. The flex of a flat pedal shoe is entirely subjective. It's less important for efficiency than it is on a clipless shoe, so it boils down to personal preference.
You can use some of the tips above to choose the right bicycle shoes. Some other tips that may be useful for you, such as adjusting cycling shoes to the shape and size of your feet. Comfortable cycling shoes are shoes that are not too big or too small. You can adjust the size of the shoes that you usually use and see the size chart available in the description box.
Rodalink Malaysia bicycle shop also provides convenience for you to see the size chart of the shoe size you are going to buy. Usually, the shoe size of each brand is different, but you can overcome this by looking at the size standards that exist in each brand. But, don't worry! Professional helper will guide you to choose the right size for your feet.
Cycling safety must be prioritized so that you don't get injured. Cycling shoes have been specially designed. So that you can fit your needs. Find references and products from your favorite brands (Shimano shoes, Fizik shoes, and many more) on kedai basikal Rodalink Malaysia.
You will get interesting promos and other benefits if you become a member of Rodalink Malaysia. Types of brands and types of shoes are available here, such as Shimano RP1 Road Performance Bike Shoes and Shimano CT45 Trekking Bike Shoes. In addition, for those of you who are domestic residents, you will get free delivery costs specifically for purchasing bicycle equipment at Rodalink Malaysia. It is very profitable. Because you just need to sit at home and wait for the items to arrive at home.