When it comes to bicycle anatomy, the saddle is a personal item. It definitely determines the comfort of your cycling. That is why choosing the right saddle is very important. But, it is not as easy, because there is a lot of variety offered in the market with a very wide range of price. With such a wide range of prices, it can be difficult to set the standard for yourself. Do you really have to splurge or can you go for the affordable ones? Will it really be comfortable enough for you to ride on? Not only do you have to find the perfect fit, but you also have to find one within your budget range.
Not to worry! In this article, we will be giving you tips on how to choose the right saddle for you, both in fitting and budget wise!
Fitting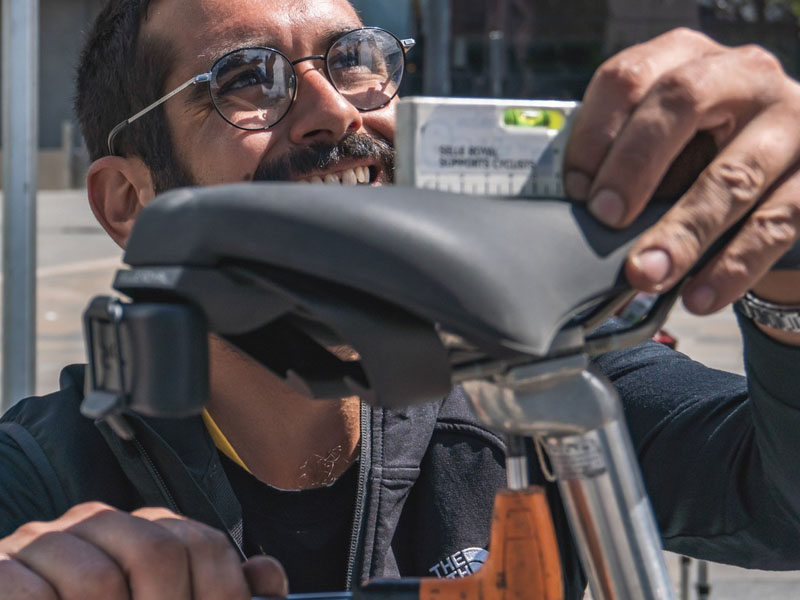 Although getting a recommendation from a fellow cyclist can help, what you need to remember is that a bike saddle is not a one size fits all. Everyone has different size sit bones and this is what you will ultimately be sitting on. It is crucial to find a bike saddle that fits your sit bones right, so you do not experience soreness quickly.
So, what you need to do is actually go to a bicycle shop to get yourself properly measured. You will be sitting on a sand platform, which will leave an imprint behind. From this imprint, you can measure the distance between your sit bones and find the perfect saddle size for you.
VISIT OUR STORE FOR PERFECT FIT
Price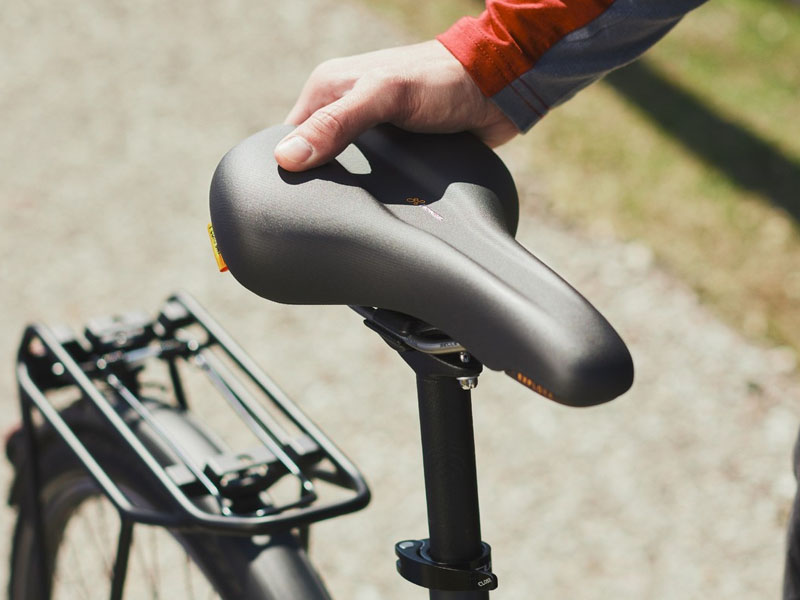 Remember, you will want to prioritize the fitting over the price. There is no use trying to spend more money on an expensive one, such as ones made from top quality carbon, thinking it will offer more quality and comfort. If you find that the alloy ones are more comfortable, just go for the alloy instead of the carbon. If it does not fit right, it will become a torture device.
The materials used to make these bicycle saddles will affect both the price and its comfort. You can find ones with the same style and shape, but made from different materials. This way, you can choose the one that actually fits right and within your budget range.
Brands will usually also have a money back guarantee program, where you can take in the bicycle saddle you purchased that does not fit right, then exchange it with a different one, or just get a refund.
DISCOVER QUALITY BICYCLE SADDLE
For beginners, if you are looking for an affordable bike saddle from reputable brands and guaranteed quality, you can visit Rodalink Malaysia! We have a wide range of bike saddles for you to choose from.
Our first recommendation is the Selle Royal Float Athletic Uni Saddle. It is a unisex saddle suitable for all types of riding, whether it is MTB, city, or touring. The memory foam material is soft and plush, giving you comfort and very forgiving on your back during longer rides.
If you want to step it up a bit, we recommend the Fizik Antares R3 Saddle. It is also a unisex bike saddle. This one in particular is most comfortable for road biking. But, you can always use it for any type of rides that you want. It has special features such as the Fizik Spine Concept, where you will be able to sit in a position that supports your spine properly as well.
For a splurge category, we recommend the Fizik Aliante VS Carbon Movistar Team Saddle. This bicycle saddle is a unisex one, also most comfortable for road biking. It is made from high quality carbon material, so it is very flexible but also sturdy and light at the same time. Giving you the comfort you need for daily rides or even fast rides.
Shop now from Rodalink Malaysia to even get a steal! You will get a bicycle saddle made from carbon, with features such as anatomic cut-sut Shape and advanced technology, as well as an integrated clip system from fi'zi:k.
Visit our shop to get more offers on high quality bicycle saddles on sale! You can look for "kedai basikal near me" and choose our store location closest to you. If you want to shop from home, you can visit our website and enjoy free local delivery service! We also provide various payment methods with 0% installment.
The bike parts and accessories sale is also still live in our shop! You can also find discounts for high quality bikes such as from Polygon. Shop your cycling essentials now before it is too late!
Make sure you also sign up to become a Rodalink Member to enjoy exclusive promos and events. Happy shopping!