If you're looking for a new kind of cycling experience, mountain biking can be an exciting option. Biking on uneven and bumpy terrain with a mountain bike will certainly pump your adrenaline! One upside of mountain biking is that you get to enjoy the scenery—not only when you're up in the mountains but also along the way down! But before you start riding, it's important to know that mountain bikes differ from typical bikes in several ways. Because they're designed to handle uneven terrain, they're heavier and built differently than other types of bikes. And because they're made for trails rather than city streets, they often have features like wide tires and knobby treads that help them grip the ground better. That also makes them slower than road bikes: You won't be able to go quite as fast downhill or carry as much speed up hills. But if you're up for an adventure and don't mind slowing down a bit, a mountain bike might be just what you need!
One of the mountain bike brands that you can consider is Polygon Mountain Bike (MTB). Polygon provides various types of mountain bikes with varying prices as well. Then for more details, here are things about Polygon Mountain Bike that you must know!
Polygon Mountain Bike Types: Hardtail vs Dual-Suspension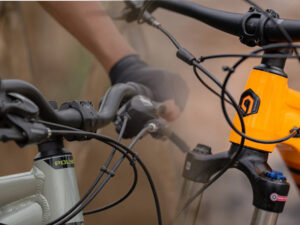 Before we discuss which series Polygon has, it would be better if we first understand the different types of mountain bike versions that Polygon produces. First, Polygon has a hardtail mountain bike. What are hardtails? Hardtail means the mountain bike has no rear/center suspension. Usually, the suspension is only on the front, namely on the fork for the front tires. While the dual-suspension or full suspension type means that the mountain bike has two suspensions, namely at the front (fork), and also in the middle (rear shock).
Polygon Mountain Bike Series
Polygon mountain bikes come in a wide variety of styles and capabilities, which can be classified into:
1. Polygon Siskiu N Series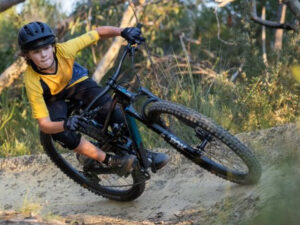 The Polygon Siskiu N Series is ideal for avid mountain bikers who enjoy both downhill and uphill rides. The Siskiu N9, with its lightweight aluminum frame and Shimano Deore XT 1X12-Speed groupset, offers the fast, precise shifting performance needed to take on any trail.
2. Polygon Siskiu T Series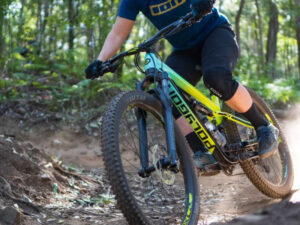 This type of bike is well suited for experienced cyclists who regularly ride cross-country or trail. The Polygon Siskiu T Series comes in two models:
Polygon Siskiu T8 is a perfect mountain bike for trail and cross-country rides. With its dual suspension and excellent control over the cycle, it's fast and agile—excellent for getting through tough terrain quickly!
ALX Trail frames make them both lightweight & durable. Designed with Shimano SLX mix groupset, the 12-speed shift lever provides quick and light operations so this Siskiu T series bike handles modern trail biking and demands high-speed control alongside playful handling.
The Polygon Siskiu T7 is another polygon bike with a dual suspension that provides enough travel for trail and cross-country riding. The Shimano Deore SL-M6100-R's shifting lever clamp band 12-speed is designed to deliver light, responsive shifting and can shift a maximum of 3 gears at once. This will give you stability while riding over steep terrain with increased control.
3. Polygon Siskiu D Series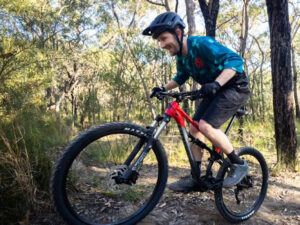 The Polygon Siskiu D series is a line of bikes for novices interested in trail riding or cross-country racing. Two versions are available:
Great for all-terrain riding, the Polygon Siskiu D7 is a cross-country adventure machine. The design's aggressive geometry and high-quality suspension make it perfect for any trail. Polygon's Siskiu D7 features a 120mm-travel fork with a one-piece linkage system that reduces lateral flex and twist in the rear triangle—allowing it to take on flowy terrain and rough intermediate trails. This bike also performs well on uphill terrain, with the suspension remaining calm and efficient.
The Polygon Siskiu D5 is one of the Polygon bikes series made for trail and cross-country riding, with a double alloy-wall wheelset that provides rugged durability without sacrificing speeding agility. When bumps are unavoidable, Spiderbait over 2.25″ wide keeps rims protected from damage! Shimano Alivio 2X9-speed groupset comes with two chainrings on the front and nine rear derailleurs, which enhances cable routing to give you a smooth and quiet ride. This also allows aggressive shifting without interruptions due to its shadow design
4. Polygon Syncline C Series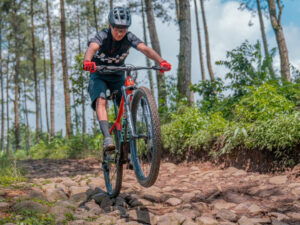 If you want to try a cross-country and technical track, then the Polygon Syncline C series is an excellent option. These bikes are lightweight, stiff, and rugged because their frames are made of carbon—a durable material that is favored by many cyclists for its strength in impact resistance. The shifting of the gears on the 120mm fork feels remarkably well-suited to your ACX performance carbon frame and will allow you to ride smoothly over rough sections of the trail.
5. Polygon Xtrada Series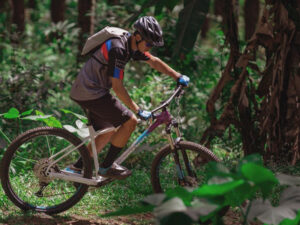 For a new rider who wants to try enduro and trail riding, the Polygon Xtrada series is an excellent choice. The XCR 32 RL-R fork excels in rough terrain—with its thru-axle lockout feature allowing riders maximum control over their bikes regardless of how bumpy things get. You can buy Polygon Xtrada 5, Xtrada 6, and Xtrada 7 at Rodalink Malaysia.
6. Polygon Premier Series
MTB polygon premiere 4 and 5 are among the best-selling bicycle models among the best local bicycle brands. Premier has gone through a lot of changes over the years, always adopting newer components, technologies, and designs, without leaving its mark as a low-cost cross-country mountain bike. The Polygon Premier frame uses 6061 aluminum (alloy) with Alutech technology from Polygon, the same material, and technology as Polygon Cascade.
There are two models of this type, namely Polygon Premier 4 and Premier 5 released in 2020 and 2021. The difference lies in the chainring which changes from triple in 2020 to double in 2021. Both of them have used Shimano Shadow technology. The difference is mostly due to cassette size, Premier 5 has a wider range, making the MTB premier 5 a bit lighter on an incline and faster.
7. Polygon Cascade Series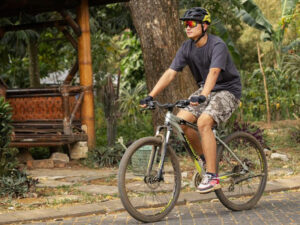 The Cascade is one of Polygon's mountain bikes, and it is a favorite among riders because this bike can be used by beginners. There are three different series of the Cascade to choose from: Polygon Cascade 2, Cascade 3, and Cascade 4.
The Polygon Cascade 4, the highest series in their line of mountain bikes and with a frame made from AL6ALLOY material tested for quality, gets its front suspension only. Even so, it is still quite comfortable to pass through the light cobblestone streets. The shifter itself uses a Shimano SL-M315 3X8 Altus. Tires that are about 27.5 inches wide and brakes already use discs. The Polygon Cascade 4 mountain bike offers performance and durability at a reasonable price.
Why Polygon Mountain Bike?
According to Gear Lab's review of Polygon mountain bikes, the company makes high-quality bicycles at an affordable price. As a result, all their models are made with lightweight but durable aluminum frames. Polygon also produces the Siskiu T8, which has many of the same high-quality components as its flagship model, the Siskiu D, but costs less. This bike is available in two versions, one with a 27.5″ wheel and 140mm fork travel and another with 29″ wheels and 135mm fork travel—allowing you to choose the version that best suits your off-road riding style.
All of the bikes listed above are fantastic and will likely serve you well, regardless of what type you choose. A question like "which bike is better" doesn't really apply since they all belong in different leagues: it's more about finding one that matches your riding style than anything else.
Conclusion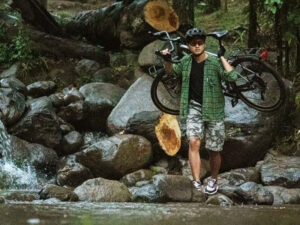 For the best quality bike without spending a fortune, Polygon is your go-to brand. Polygon provides high-quality bikes that are technologically advanced so you can take your ride to the next level without breaking with their budget-friendly prices. For over 25 years, Polygon has been one of the biggest bicycle manufacturers in Asia. They have distributed their bikes not only in Asia but also Australia, Europe, and North America.
To find the best Polygon bikes in Malaysia, you can visit Rodalink. Rodalink Malaysia is an official distributor of Polygon and offers great prices on all brands. Rodalink provides a membership program where you can register without any minimum purchase, and your account will never expire. When you become a part of the Rodalink community, we will help find deals and events that are exclusively available to our members. Through Rodalink, shop for a high-quality bike at an ideal price. Apply now to become a member and enjoy even more profitable offers.