So, you just got your new road bike and just about to start the adventure. To elevate your road biking experience, you can always take extra steps for your safety and comfort during cycling. Besides choosing the right road bike (click here to learn more about choosing road bikes for beginners), it is also recommended for you to complete your essentials with bike accessories.
Road bike itself has so many parts and components you can learn about if you want to dive in deeper. You can always customize each part to make the ultimate road bike for yourself, tailored to your specific needs. When it comes to talking about road bike accessories, trust me, you are in for another learning. As technology evolves, it seems like there will be more and more accessories you will need for your road bike. But, if you are looking for the bare necessities (or wanting to upgrade your cycling bits by bits), here is your complete guide on road bike accessories!
Road Bike Accessories
Road bike accessories can be separated into three categories, which we will be discussing down below :
Safety Accessories
Just like its name, safety accessories are meant to protect riders or lessen the impact of an incident. These are your most basic necessities you should be prioritizing first when you are planning on buying road bike accessories. The list is :
Lights;
Helmets;
Locks;
Horns or bells;
Mirrors.
Convenience Accessories
These are the road bike accessories you do not really need, but will be a good idea as it will assist you in having a more enjoyable road biking experience :
Jerseys;
Clipless shoes and pedals;
Bottles and cages;
Sunglasses;
Gloves;
Road Bike Gadgets
Gadgets are the cooler technology, if I can put it that way, to help amp up your cycling game, which usually includes :
Pumps;
Cyclo or bike computers.
Let's Get To Know It Better!
Now that you can differ between the three, let's break it down one by one!
Lights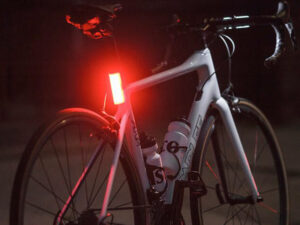 Lights are crucial as it helps other road users to notice the existence of cyclists. A white light is installed at the front of your road bike while a red light or reflector is installed at the rear part of your bike. Whether it is day or night, the light is always a must!
Helmets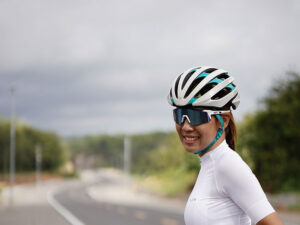 Crash is inevitable. You will never know what might happen while you are on the road, no matter how pro you are at cycling or how safe you are doing it. It is best suggested to always wear a helmet. Today's road bike helmets are innovative, offering both protection but still comfortable during use. You might have seen helmets that are manufactured with Multi-directional Impact Protection System (MIPS) technology. If you are confused as to what other term that is, let us explain it to you.
MIPS technology is developed by leading brain surgeons and scientists by using slip-plane technology inside. The purpose of this technology is to reduce rotational impact during a crash. This can reduce harmful forces transmitted into the brain, decreasing the injury you might get.
Standard road bike helmets prioritize ventilation and light weight to help keep your head cool and comfortable. But, recently, aero road biking helmets have become a popular pick as well. It has smooth and streamlined shapes that will improve aerodynamics by reducing the drag caused by the rider's head. Aero road biking helmets unfortunately have more weight and do not provide much ventilation. Some cyclists do not mind as they are aiming for speed rather than comfort, so it is up to your own personal goals and preference.
Locks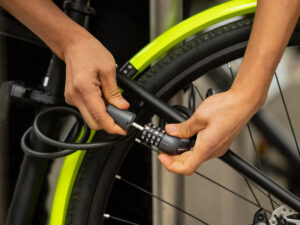 You know how much of an investment buying a good road bike that will serve its purpose, so bicycle theft is not unusual. Locks will help riders to secure their bike while leaving it at public spaces.
Horns and Bells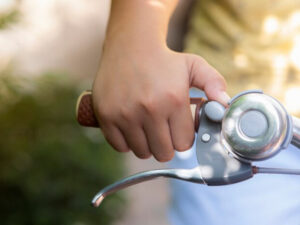 Horns and bells are not very necessary, but still nice to have. It alerts other road users when cyclists are about to pass through to prevent any incident from happening.
Mirrors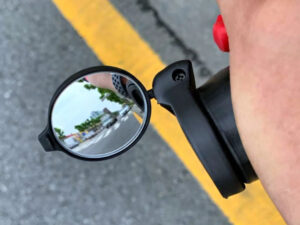 Much like driving a car or motorcycle, a mirror will help its riders be more aware of their surroundings so that they can safely maneuver their vehicle in traffic.
Jerseys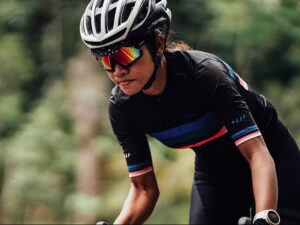 When it comes to clothing, there will be an accessory called the cycling kit. It includes a cycling jersey and bib shorts. This specific kit is usually made from high quality lycra material. Cycling kits are lightweight, breathable, stretchy, and highly durable. It is a tight-fitted clothing, purposely designed to aim for aerodynamics. Cyclists would not want their clothing to be the reason of increased drag, or other errors such as getting tangled to your bike, or hinder your movements and comfort.
For the bottom, there are two types, which are cycling bib and shorts. A cycling short has an elastic around the waistband, while a cycling bib has none and uses a strap that goes over the cyclist's shoulder. Some cyclists do not want the constricting feeling of an elastic around their waist, so they opt for cycling bib instead. So it is up to your personal comfort on which one to go for. Cycling shorts and bibs also have padded chamois to better support you on top of the saddle. It relieves pressure and increases comfort. And if you have not known this already, cycling bottoms are meant to be used alone. Yes, you read that right, no need for underwear! Cycling bottoms are designed to be used alone as a single layer and the padded chamois is most effective when it is in direct contact with your skin. Underwears that are not specifically made for cycling can increase the chance of chafing.
Clipless Shoes and Pedals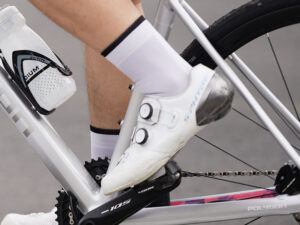 Clipless shoes and pedals will help cyclists gain more control over their pedaling. The special shoes will clip into the pedal so that your feet can stay in its place during the whole cycling, which is great to help with consistent ergonomic position, especially for cyclists with sensitive joints. It also guarantees to be more efficient to transfer the power of your pedaling whether when you are pushing down on the pedal or even when you are going upwards.
Bottles and Cages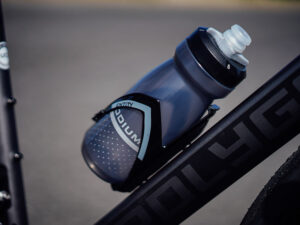 Bringing your own water bottle is much more convenient than trying to buy water when you are in the middle of your cycling. It is important to stay hydrated, but it is also crucial for the water bottle to be compact enough to carry. Dedicated cycling bottles and cages will help you to easily store your bottles on your bike.
Sunglasses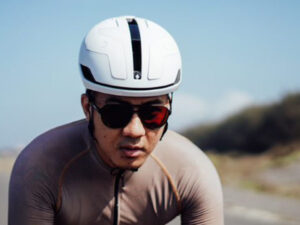 When you are fast-riding, the speed of your cycling can cause the wind to dry out and irritate your eyes. Other than that, it also protects your eyes from the UV rays, harsh sunlight, dust, bugs, and other debris from being on the road.
Gloves
Our instinct is to protect ourselves from falls using our hands. That is why it is also important to protect your hands during cycling with gloves. Cycling gloves have thin materials for the palms that afford flexibility and feel without sacrificing protection. They also provide more grip and control over your hold on the handlebars, especially for sweaty hands. Some of them also feature a gel insert that provides more padding to relieve pressure and increase comfort. But, a gel insert type is either a hit or miss, depending on the cyclist's personal preference. It needs trial and error first before you can get yourself cycling gloves that are perfectly comfortable to use.
Pump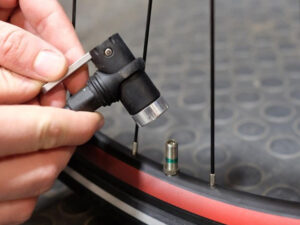 A flat tire is uncommon, but you surely are going to encounter it during your cycling journey. Instead of calling it a day right away, you can prepare yourself by bringing a flat tire kit. A pump is the most basic necessities to ensure your tire is in its prime condition, containing just the right amount of air to provide comfort and performance during road biking. A flat tire kit is a more complete tool consisting of at least one spare inner tube, inflation device, tire lever, and mini tools for adjusting other parts of your road bike.
Cyclo or Bike Computer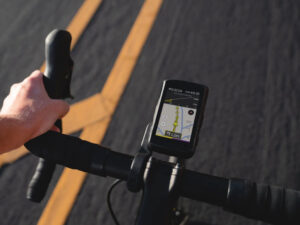 If you are planning to take your road biking more seriously, you might want to upgrade your gadget with a cyclo or bike computer. It gives us real time information which includes data of our speed, distance, and ride time. If you are willing to spend more, more expensive options will provide more detailed and advanced information such as cadence (pedaling speed), gradient, heart rate, temperature, calories burned, mapping, power output and much more.
To shop for high quality road bike accessories, you can visit Rodalink Malaysia. We have online shopping perks offered on our website, including free local delivery! Just sit tight and relax, we will deliver your road biking needs right to your door! For first time users, you can also sign up to be a member of our Rodalink community and collect your points straight away, redeemable for members only promos and events! Best part of it all? We are having discounts on road bike accessories currently going on our online store. So, what are you waiting for? Shop now at Rodalink Malaysia!