You have spent a pretty penny on your road bike. As we have said before, it is an investment. To get the best out of the value you spent, make sure you are taking good care of it. Just because it seems to be like a simple device and technology, does not mean you can use it without any aftercare. Today, we have gathered some of the best tips for road bike maintenance. Let's reveal it one by one!
Inspection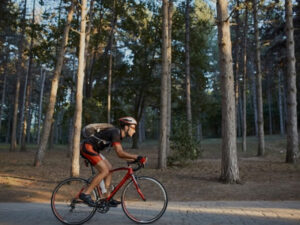 You know what they say, it is better to be safe than sorry! Inspecting your bike can help to prevent a lot of problems or damages from happening. It also encourages you to do regular maintenance more diligently. The inspection part is quite simple, you will not need high tech tools to do it, and you can also do it at home by yourself.
Tire Pressure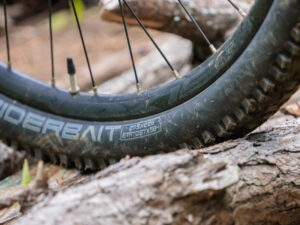 Checking the tire pressure not only benefits you in the long run, but you can feel the difference immediately! The right tire pressure will make your wheels roll smoother and more comfortable to control on each specific terrain. For road bike maintenance, you will want to keep the tire pressure around 80 psi to 130 psi. It is more on the higher scale for sure. But the higher the tire pressure is, the easier and faster it will roll. Since your purpose with a road bike is fast-riding, it will make your cycling experience more comfortable and run smoother!
Quick tip : you can actually see the recommended psi for your tire! Since different brands usually have their own recommended pressure. You can see it embossed on the tire itself.
You can get the Topeak SmartGauge D2X TSG-D2X Digital Tire Pressure Gauge from Rodalink Malaysia. Very easy to use and shows you the specific number since it is digital. Also, you can use it for both Presta and Schrader valves! Super versatile and will serve its purpose for your other tires as well.
Brake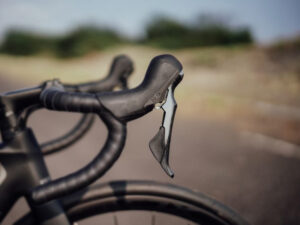 With frequent use, either the lever or the caliper of your brake can get worn out. Testing it before you go on your adventure is always recommended, before it becomes a hazard during your cycling. To test it, try to squeeze your front and rear brake levers. A good condition one should have a light feel and does not require excessive force when pulling the brake. Consider replacing your brake cables and service the caliper if you feel like your brake is not as smooth as it should be.
To take care of your disc brake, you can clean it frequently using Finish Line Bicycle Disc Brake Cleaner.
Chain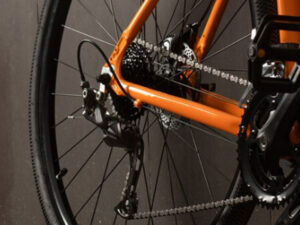 Road bike maintenance will of course include its chain as well. After all, when you are aiming for speed, you might want to change gears frequently to be able to adjust the terrain you are facing. To make your cycling journey enjoyable, you have to make sure your road bike chain is clean and well lubricated. Besides making sure the gear shifts will run smoothly, it will also help to take care of the groupset, especially the rear derailleur, hence extending its life.
Maintenance
Now that we have inspected our road bike and are 100% sure it is good to go, do not forget to do the regular maintenance as well, to make sure every part is well taken care of. In this part, you will have to do several things to the bike itself, such as using products that will clean and support the performance of your road bike parts. Let's start!
Cleaning and Lubricating
Back to the chains! We have talked about how clean and how lubricated your bike chain is important. Now here is what you need to do. For the lube itself, you might find different kinds on the market. The dry ones, like the Finish Line Dry Lube Lubricant, are good to use if you are cycling on wet surfaces and rainy weather frequently. The cleaner will also come in a separate kit for easy maintenance at home, such as the Finish Line Pro Chain Cleaner Kit. Cleaning your chain and gear will usually require it to be taken off and disassembled from your bike. But, if you are using a kit, you can clean it directly without the hassle.
If you are all about the ease of multi use products, we also have a 2 in 1 product, Finish Line 1-Step Cleaner & Lubricant. Keeping your road bike chain well-mainted will also benefit the overall groupset of your bike. Visit Rodalink Malaysia page for more choices and easy shopping from home!
Securing Bolts
For this one, you might want to go to a road bike maintenance shop instead, unless you already know all about your bike. After a long use, several bolts can get loose overtime. You will need to secure it back, but to a right tightness as well, so it does not get over-tightened, resulting in another damage you have to fix.
Replacing Components
You can take care of your bike components to prolong its life. But no matter how diligent you are, at some point, it will be completely worn out. It is important to change the worn out components immediately when you notice even the slightest performance problems. If you keep putting it off, it might create more damage and even endanger your safety during cycling.
For example, when a brake caliper is worn out, it will cause more friction to your disc and cause more trouble, such as increasing damage to cassettes and chainrings. Immediate replacement on a worn-out brake caliper will save you money from changing all groupset parts at once when it is completely destroyed.
Checklist Before Hitting The Road
You have prepared your bike to be in its pristine condition. To take it up another level, an all-around maintenance is also important. Create a checklist routine for you to check up on your road bike, before continuing the exciting cycling journey ahead!
Headset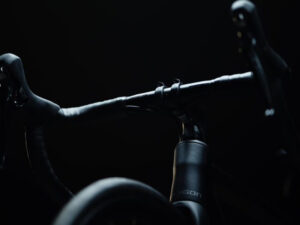 For a headset bearing checkup, you will need to press on the front break and rock your bike. A bad headset bearing will produce a rocking feeling or a knocking sound. If you experience either of those, then you need to tighten and lubricate the headset bearing. While for the wheel and crank bearings, pull the wheel or crank side to side. If you can feel a wiggle, then it needs some adjustments such as tightening and lubricating as well.
Gear Cables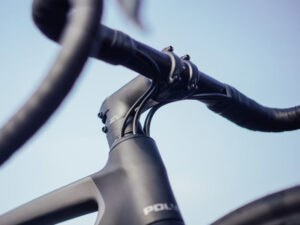 When you are road-biking, you will do a lot of gear shifting. If you use mechanical shifting, while in the process of shifting your gear, the cable will constantly bend in the shifter and become weaker each time.
To check on the external cable routing, shift the relevant derailleur into the largest sprocket, usually the lowest gear. When it is already in position, release all tension from the cable by stopping the cranks' movement and clicking the shifter down the opposite way. Poke the cable out of the shifter and check for any sign of fraying gear cable. If you notice a significant fraying, change immediately.
Most Polygon Road Bikes will come with an electronic gear shifting. Meaning that you will not need to hassle with gear cables maintenance. A regular cleaning on the cranks and derailleur should do. But, for fixing and adjusting, you can visit Rodalink Malaysia instead for your one-stop road bike maintenance shop!
Pedals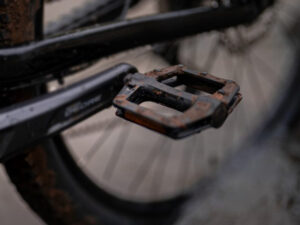 Worn-out pedals might be slippery and resulting in a non-ergonomic position, such as off-axis movement. This can lead to knee pain and other severe injuries. Let's start paying more attention to our road bike pedals as well!
Hub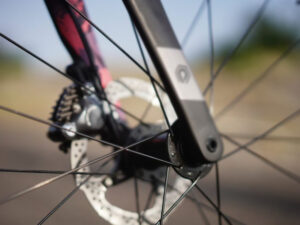 Your road bike hub needs to be tight to keep the wheel on the frame exactly right. If you notice any sounds coming from your hub, it might be a sign that the hub is dry and dirty. Lubricating it will mostly solve the problem. Shop our recommended Finish Line Premium Grease now!
Chain
As we have talked about before, it is important to keep your road bike chain clean and lubricated. As the most moving part of your bike, it can create a lot of friction between each part. Do not let your dry chain wear out the cassettes and chainring, causing more damage to your bike.
Dropout
If your shifting is not as smooth as it should be, you should check whether your dropout is straight or not. Modern road bikes are built with an easy to bend soft alloy derailleur. If your bike ever falls with the derailleur side down, immediately check whether the derailleur is knocked out or not. You might have pulled the chain out from the sprockets unconsciously during the fall.
Tires
Flat tire needs to be returned back to its supposed tire pressure. For easy pumping even when you are on your ride, we recommend the Topeak Ninja CO2 FuelPack. If there is any protruding glass or wire, it must be removed. Also, consider replacing your tire if it is punctured through the tire. Come and visit Rodalink Malaysia to change your tires without hassle!
Brake Caliper or Pads
If you are in a pinch, an instant fix for unevenly worn-out brake pads is a coarse file. You can file it and readjust the pads to make them contact the rim correctly. Three signs of a worn-out brake pads are :
Gritty scraping sound
The grooves in the pad have disappeared
You feel a sticky feeling when pulling the brake
For disc brakes, you will want to inspect the disc for dirt and debris. Check the rotors as well to make sure they are straight and do not rub on the brake pads, and the bolts are snug. If you find the rotors dirty, you can use a brake cleaner to clean it. Our most recommended one is the Finish Line Bicycle Disc Brake Cleaner. Lastly, if you can feel vibration and hear noises while braking, that means the bolts are loose and you need to tighten it.
Loose and Rattling Parts
When cycling, you might hear rattling sounds coming from your bike. Check for loose cassettes, hub, headset, and shifter. However, fixing a rattling shifter might not be easy, we suggest you bring it to Rodalink Malaysia bike maintenance shop for fixing by professionals.
Bar Tape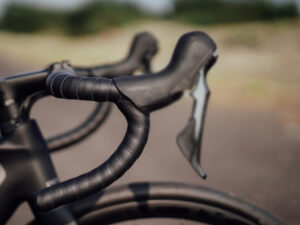 Handlebars can develop cracks or corrosion. Changing a bar tape is a good precaution step to prevent that from getting undetected. It is quite affordable, and might make your bike feel like new again. You might also consider replacing a new cable along with bar tape.
Conclusion
So that ends the discussion on best tips for road bike maintenance. To conclude it all, here is the highlight you need to remember :
It is better to be safe than sorry. Take precaution steps before waiting for your road bike to have too much damage and cost you a whopping service fee.
Clean and lubricate parts that need it–such as chains, groupset, and brakes–so that you can do adjustments smoothly.
Check your tire pressure before every ride.
Periodically check on your headset, hub, and gear cables, and brakes.
Any noise is never a good sign, check it immediately!
Regularly inspect frames and tubes for cracks or corrosion.
If you are very cautious about possibly ruining the bike while trying to figure out the maintenance yourself, you can always bring your road bike to Rodalink Malaysia for your bike maintenance shop of choice! Handled by professionals, and fixed using high quality products that will support your road-biking adventures.
For those of you who are already familiar with the maintenance, you can do it at home and order the products needed from Rodalink Malaysia online store. Visit our website for the complete product list, so you can get all you need in one place! Start becoming a member of Rodalink Community from your very first order, so you can enjoy exclusive promos and events. We also offer free local delivery and various payment methods. Online bike shopping has never been easier!