The most common bike you will probably see in the city is this kind of bike. With the drop handlebar, high seat post, and thin frame. Usually, you will see a group of cyclists zooming on the streets, cycling at a relatively high speed. For said kind of riding, the cyclists are using a road bike. A specific type of bike built to be cycled on a flat and smooth surface at a high speed. Although they all might look the same, there are actually different types of road bike, which differs slightly in the purpose they serve. In this article, we have made an easy guide for beginners to get to know their road bike. Let's take a look!
Performance / Race Bike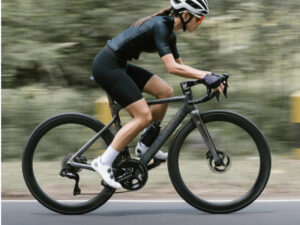 The first in the lineup is a performance or race bike. This type of bike has 700c wheels, with a very thin and lightweight frame and fork, supported by shorter head tube, flat stem, and drop handlebars. These characteristics make performance road bikes have great aerodynamics. Cyclist's body will be dropped down to reduce air drag, making it possible for them to achieve the highest speed.
The best performance road bike comes from the Polygon Helios lineup. The technology used for its frame material is so advanced, that it only weighs (around) 800 grams. Made from Polygon's special carbon fiber UCI Approved, the ACX, it is no doubt very durable. The drivetrain uses Shimano's special line for chasing speed. Polygon Helios A7 Road Bike has Shimano 105 drivetrain with 2×11 speed options. The higher version, Polygon Helios A8X Road Bike, uses Shimano Ultegra Di2 with 2×12 speed options. And their best work, the Polygon Helios A9X Dura Ace C60 Wheelset Road Bike carries the Shimano Dura Ace Di2 2×12 speed options for maximum speed at all times.
If you want a more affordable version, you can check out the Polygon Strattos S7 Disc Road Bike. It is made from the same durable and lightweight ACX material, equipped with Shimano 105 drivetrain and offers 2×11 speed options.
Endurance / All-Rounder Road Bike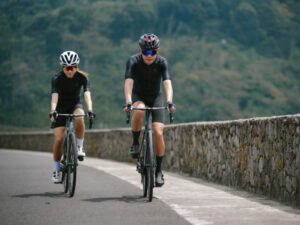 Next up is an endurance or all-rounder road bike. Just like the name suggests, this bike is dedicated more towards long distance cycling, such as tours. The key is to endure longer hours on wheels rather than chasing the optimum speed. This type of bike offers the same very lightweight material, but with added features as well, which is comfort. The seatpost is lower than a performance road bike, giving cyclists a more upright sitting position for all-day comfort. To help conquer steep cliffs, an all-rounder road bike will have lower gearing and is completed with disc brakes.
Our top pick for an all rounder road bike is the Polygon Strattos lineup. You can find the ​​Polygon Strattos S5 Disc Road Bike at Rodalink Malaysia. It is made from the famous ACX material, equipped with Shimano 105 drivetrain and 2×11 speed options. The fork is even made from carbon fiber material, which is best for shock absorption.
Touring / Gravel Bike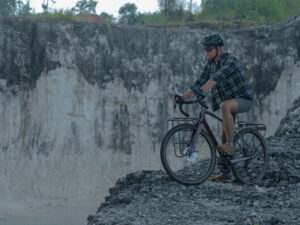 Last but not least, is a gravel bike. This type of bag has a cult following on its own, and it is for great reasons. A gravel bike is basically a mix between road bike and mountain bike. It can handle fast riding on flat and smooth surfaces, but also rough terrains such as gravel pathways and dirt roads. The build of a gravel bike is also more sturdy, with most having disc brakes, so that it is able to handle bumps and shocks from the rougher terrains. It also has larger tire clearance to be able to grip on any kinds of surfaces. It is a very versatile bike, great for beginners who are looking for a multiuse without committing to just one style of riding.
For gravel bikes, you can check out the Polygon Bend R5 Gravel Bike. It is made from lightweight alloy material, with Shimano GRX drivetrain and 1×11 speed options.
And that concludes our quick beginner's guide for road bike types. To browse your options, you can visit Rodalink Malaysia and check out our high quality product line up! Search for kedai basikal near me and pick the store location that is closest to you. Our team is ready to pair you up with the bike that suits your needs! If you decide to shop online, you can enjoy free local delivery service, as well as choosing from our various payment methods, and get a chance to enjoy 0% installment! We are also having a sale on bike parts and accessories, so this is your best chance to complete your cycling gears! Also, make sure you sign up to become a Rodalink Member. That way, you are eligible for exclusive promos and offers. Shop now by clicking here!
Get Your Best Gravel Bike Now!
Discover Your Needs at Rodalink Now!