Engine-running transportation like cars and motorcycles is no longer the only ride option to get you to arrive at your workplace. Be one of the few folks to create a healthier environment for the future while you are saving more money to be invested. Here are the few benefits of cycling to work that will change your life for the better.
6 Benefits of Cycling to Work
Have you ever felt irritated by the never-ending traffic jam that took up much of your productive time? Or are you the type of worker who has to wake up two hours earlier and catch public transportation so you will not be late for your morning meeting? When being stuck in traffic or squeezing your way inside the bus or MRT, have you ever questioned yourself that maybe there's a better transport option that you can adapt to?
In case you are part of that someone who often asks yourself questions such as "should I bike to work or not", we will be answering, yes you should. There are just a lot of benefits that you will gain by deciding to cycle your way to the workplace, such as:
Cycling is Good For Your Heart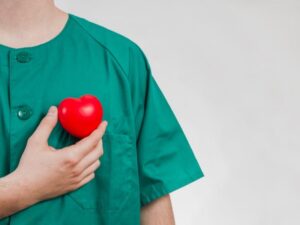 It is not a secret that cycling is a cardiovascular exercise. As the research suggests, engaging in regular aerobic exercise like cycling will decrease the risk of cardiovascular disease and improve cardiac function. Therefore, if you are asking "will cycling to work get me fit"? Your answer is yes, you can even reduce the risk of chronic heart disease by regularly riding your bike.
Cycling Help You Reducing Stress Level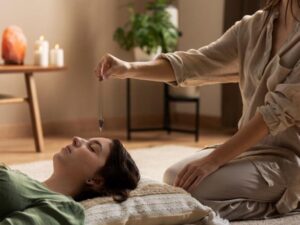 The Health benefits of biking to work not only apply physically but also mentally. According to the Centers for Disease Control and Prevention, being out in the open air will make people feel good. The active commute can also enhance the rider's mood while being a great way to prevent or lower the risk of depression.
You Can Save More Money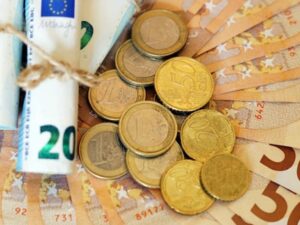 By commuting with a car, you will have to spend a lot of money on gas, depreciation costs, insurance, and parking. Not to mention the maintenance fee for a car usually costs a lot more than regular bike-tune-up. A car spare part excluding the service fee might cost you an entry-level mountain bike or even more.
Time Effective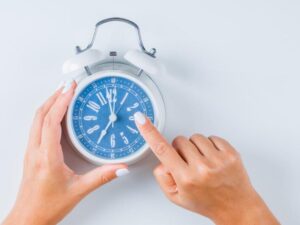 We have mentioned earlier that when riding engine-running transportation like cars or motorcycles, you will probably get stuck in the never-ending traffic jam, especially during peak hours. If you are relying on public transportation, you might have to wake up a few hours earlier and squeeze your way inside so you won't be late for your shift.
Moreover, if you are driving a car, looking for a parking area alone might cause you a few minutes. On the contrary, it is not hard to find a perfect spot to park your bike.
In conclusion, biking to work every day will be a faster option for commuting as it saves you from being stuck in traffic, and isn't susceptible to the transit delays of driving or public transportation.
Boosting Your Brain Power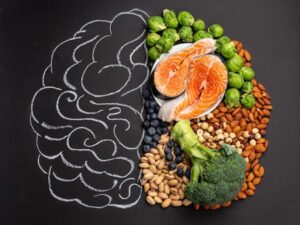 Of course, you won't become an Einstein overnight after your bike errands. However, research proves that moderate and daily exercise can help to prevent cognitive decline, sharpen memory, and improve overall brain performance. You probably won't turn into a genius after commuting by bike, but you can at least, have a good memory to do your job better, which is good news, too.
Help to Protect Environment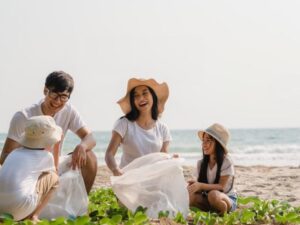 The gasoline in cars is one of the major sources that contribute to carbon emissions leading to global warming. By deciding to go for a green commute, you will be one of the people contributing to the environmental benefits of cycling to work as it shrinks the carbon footprint and keeps the environment cleaner for everyone.
Safety During Bike Commutes
For people who wonder whether or not there are disadvantages of cycling to work, note that there will be an inherent risk for any type of exercise, including riding a bike. Besides, while you are using the road, there's always a risk of getting caught in an accident.
However, you can prevent fatal injury by performing the safety bike commutes, such as:
Wear a Helmet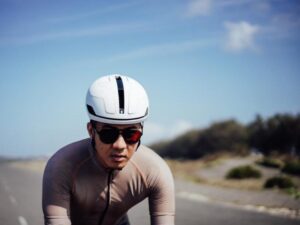 One of the road cycling rules according to the Land Transportation Authority (LTA) in Singapore is for every cyclist to wear a helmet during the ride. Additionally, you will need to ensure that your helmet is in the correct sizing.
Following the Traffic Signal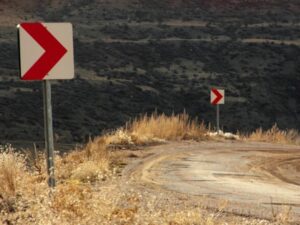 Cyclists need to obey the traffic sign and not ride against the traffic flow to avoid collisions with other road users. Beware of your surroundings and never change lanes without giving signals to other road users.
Choose the Bike in Correct Sizing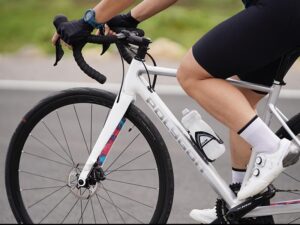 Before purchasing a bike, you will need to make sure you have chosen the bike in the correct sizing. It is not only affecting your comfort during the ride but also your safety when riding outdoors. A bike that is too big will put you at risk of falling when taking turns while a bike that is too small might cause you to develop back and spinal injuries.
Light On for Night Ride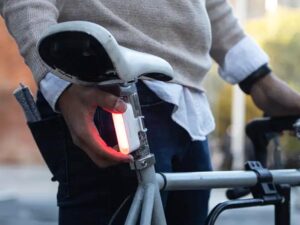 It is mandatory to stay visible, especially during the night ride, by turning on your bike lights and reflector. Remember to keep the front light in white color and the rear reflector in red color. By turning on the lights, you will have a better vision of what is ahead of you while being noticeable by people behind you.
Complete Your Ride!
Conclusion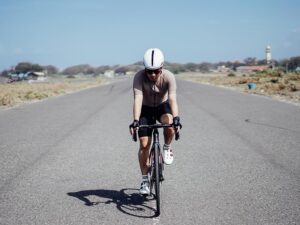 After reading about the cycling benefits and disadvantages, you can see that commuting by bike can bring lots of benefits to both you as a person and the environment around you. Another cycling to work facts is that it is faster and more convenient compared to driving a car or using public transportation.
Now if you are motivated to make a change in your daily commute option from engine-driven to physical pedaling power, you can visit Rodalink and look for the bike that is suitable for your daily commuting activities. Rodalink comes with a wide range of bikes, accessories, parts, and apparel selections from the world's renowned brands, a perfect place to look for everything you need as a starter pack to begin your cycling journey.
You can also register to be part of the Rodalink membership community member to get the latest news about new arrivals, special offers, and deals, as well as be eligible to join the exclusive event that is made for members only.
Besides, members will be able to collect points for every purchase which can later be redeemed as purchasing discounts. For non-bike product purchases over SG$200, your products will be delivered to you without an additional charge of shipping fee. One change can make a better living environment for many people. Be the change and entrust your biking necessity only to Rodalink.