To have a bike that can be ridden for daily purposes and also for a variety of tracks is every bikers' dream. Because of that, a gravel bike was invented, since it is suitable to be ridden on every surface. If you want to own a gravel bike, here we have a list for some of the best gravel bikes, with its review to help you choose the best one for you!
5 Best Gravel Bike
Gravel bikes, also known as adventure and touring bikes, are essentially road bikes that are made to handle a variety of surfaces, carry extra gear, and are appropriate for all-day riding on less-traveled roads. They have a wider gear range than standard road bikes, are built to be more robust and durable, and have room for much larger tires. They resemble cyclocross bikes remarkably, but there are a few minor variations to be aware of.
The price of the best gravel bikes are varied, there are best gravel bikes 2022 under $1,000, best gravel bikes under $2000, best gravel bikes under $1,500, best gravel bikes under $2,500, or even best gravel bikes under $3,000.
There are also gravel bikes that varied by its spare-parts, such as the best gravel bike with a dropper post. Here are some of the best gravel bikes this year that you may add to your list of recommendations if you are planning to get one of the gravel bike for you.
Marin Nicasio+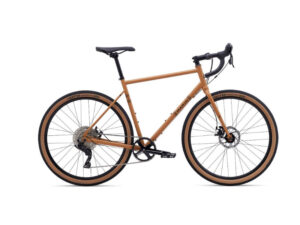 The Nicasio + is a Marin gravel bike that is also an evidence that simplicity is essential when operating on a tight budget. This bike is made of cromorly as it's frame and fork material. Chromoly is a combination of chrome and alloy steel with a content of medium carbon and a strength of.8% – 1.1% molybdenum. It is a stronger steel than carbon steel, and is more commonly used in bike manufacturing, producing lightweight fork and frame.
Even though it retails for less than the frameset of many of the best gravel bikes, this bike is among the most enjoyable to ride of its kind. Only with $1,199, equipped with exclusive Marin saddles, seat posts, and handlebars you can already enjoy this one of the best gravel bikes in 2023!
Explore Marin Nicasio+ Gravel Bikes Now!
Marin Lombard 2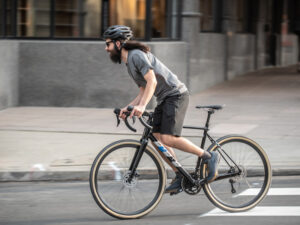 The following recommended gravel bike is back from Marin with the Lombard 2 series. This bike is perfect for those of you who want to use a gravel bike to work. By using internal cable routing, this bike comes with a neater design. This bicycle is also known to be quite durable and long lasting, because it is made with high-quality materials.
Meanwhile, the fork of this bike uses carbon. In addition, the frame has been equipped with Series 3 Beyond Road, 6061 Aluminum, Tapered Head Tube, and Relieved BB. For you gravel bike lovers, Marin Lombard 2 is one of those bikes that you shouldn't miss. Because this Marin bike has a design that is comfortable and safe to use.
More Spec Marin Lombard 2 Gravel Bikes
Marin Getsalt 2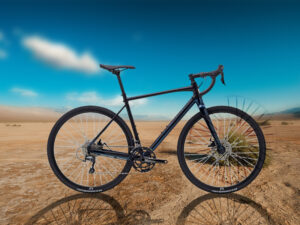 The Marin Gestalt is designed for the drop bar rider who doesn't want to stick to the pavement and can't help but get dirty regardless of the route. Long-distance commuters and all-weather riders will appreciate the fender and rack mounts, as well as the reliable disc brakes, and the larger-volume tires are ideal for that unexpected detour.
A butted and formed Series 2 6061 aluminum frame with internal routing, disc brakes, and rack and fender eyelets are standard on the Gestalt. Through-axles and a tapered headtube are new features on Series 3 frames. It has great road endurance and smooth brakes, making this bike great to ride in any weather. Equipped with a Shimano Group set, take this bike home with a price around $1,799!
Explore Marin Gestalt 2 Gravel Bikes Now!
Marin Four Corners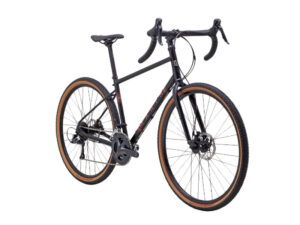 The Marin Four Corners series is ideal for both commuting as well as touring adventures. With up to six bottle mounts, rack and fender eyelets, lowrider fork mounts, generous tire clearance, and disc brakes to bring it all to a stop, the butted 4130 CrMo steel frame and fork are designed to handle fully loaded touring.
The Marin Four Corners is designed for the adventure rider who wants to go deep off the beaten path, sleep outside, and be ready for whatever pavement, dirt road, or light singletrack awaits around the next corner. The heads-up bar position and generous braze-ons that allow you to spend days on the bike are equally at home on the daily commute. Built with high-quality components, Shimano groupset included!
More Spec Marin Four Corners Gravel Bikes!
Polygon Bend R5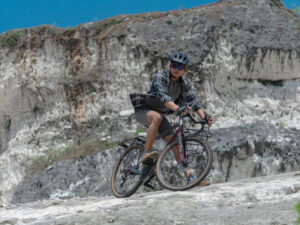 The Polygon Bend R5, as one of Polygon gravel bikes, is the most boisterous drop-bar bike made by the company, built to handle everything from long gravel rides to challenging single track.
The Bend R5 is a versatile bike that can serve many purposes. With the upright geometry and heavy-duty racks, it would make a great commuter if you were to throw a set of flats on it. The clutched rear mech, thick rubber, and dropper post, however, make it capable of handling almost any gravel adventure you can think of.
This bike is also occupied with SHIMANO GRX RD-RX812 SHADOW+ as it's derailleur, SHIMANO GRX ST-RX810 and 1×11 SPEED TRIGGER as it's shifter, and SHIMANO SLX CS-M7000 11-42T as it's cassette, reasoning why this bike is so famous for it's amazing capability.
The Bend R5 is incredibly capable, whether it be on fire roads or some single track. It was surprising how much terrain this bike could handle given its long front center and ability to move the saddle out of the way.
Explore Polygon Bend R5 Gravel Bikes Now!
Conclusion
Gravel bike is the best choice if you want a bike that can be ridden on every surface. From 5 best gravel bikes here, you can try to pick and get one as your first ever gravel bike. If you are looking for the best gravel bike for women or how to get a gravel bike Singapore, you can order it from Rodalink!
Rodalink offers a large variety of bikes, including gravel bikes. Rodalink also provides other riding needs, such as accessories, jersey, bike pants, eyewear, bike gloves, and socks. You can get all of that at the best price and guaranteed original.
You might also think about joining the Rodalink community to receive better discounts and offers. Rodalink can be your dependable cycling partner as you live out your adventurous riding dream right now!