Getting your first bike is such an exciting experience. However, you must also be confused to choose what kind of bike is the best as your first bike. If you want to have a bike that can be used in any tracks, you can get hybrid bike as your choice, so you need to look for the best hybrid bike in Singapore for your best buy this year.
Getting hybrid bicycle might be a confusing work, because there are so many hybrid bicycle Singapore out there in the market. Thus, you need to read this article carefully to know about hybrid bike and the best recommendation you can get in Singapore!
What is Hybrid Bike?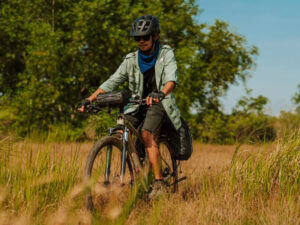 Bikes are differentiate by it's purpose and tracks it's specialize to. Thus, we have mountain and road bikes that are specially designed for mountain and road tracks. Then, there are this one kind of bikes that is the combination of both of those bike, which is hybrid bike.
Hybrid bike is the combination of mountain bikes and road bikes. It takes the best features from those bikes to create a new kind of bike that can be rode in both mountain trails and road tracks. By having only one of hybrid bicycle, you are no longer in need to own mountain and road bicycle at once.
Hybrid Bike Buying Guide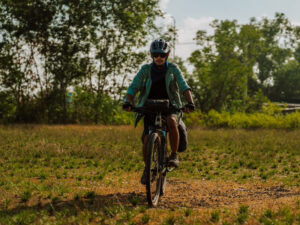 Each of the best hybrid bikes will have a one-of-a-kind design. Depending on the model, the road and off-road capability is blended differently, with some having a stronger speedy road/urban bias and others preferring gravelly lanes and uneven off-road terrain.
So, before choosing what kind of hybrid bike you want to but, you need to read some hybrid bike Singapore review to know which one is best-fitted for your needs. You also needs to consider the purpose of your buying.
If you are only going to use it for daily basis, you better get the ones that are more to the road bikes side, but if you are planning to use it for off-road tracks, you need to take the ones that are more to the mountain bikes more.
You also need to consider your size, especially if you are a woman. There are so many best hybrid bikes for women that you can choose, but you need to prioritize your comfortability and choose them yourself.
The most important thing in choosing a new bike is of course the bike's features. Tyres on hybrid bikes are typically wider than those on pure road bikes but narrower than those on mountain bikes. The standard is around 28-32mm, but the more rugged will go up to 50mm.
Flat handlebars and a more upright position on hybrid bikes allow the rider to sit with a straighter back than on a road bike. Disc brakes are more common on hybrids than rim brakes because they provide more powerful stopping and are more reliable in wet weather.
If you intend to commute on your hybrid bike, look for eyelets for mounting a pannier rack and mudguards – most hybrid bikes will have these, and they may already have a rack and mudguards installed.
Best Hybrid Bike Singapore
If you are looking for the best hybrid bike for beginners in Singapoer, here are several products for you!
Polygon Heist X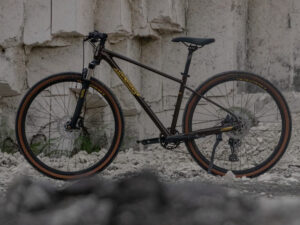 The AL6 Urban Cross Hybrid frame of the Heist X7 (2022) is the ideal combination of strength and comfort. The Heist X7 has a thru axle, which reduces fork torsion caused by braking and uneven suspension loading. As a result, the front end becomes much stiffer, resulting in improved handling and stability.
With its suspension fork to smooth out the ride and Hydraulic Disc Brakes for a smooth and powerful braking performance, there's no condition that can keep you from exploring more. The main advantage of a 1x drivetrain is that it allows you to concentrate on your ride rather than constantly adjusting gears. You can now gain more and better trail experience.
This Polygon bike is one of the best Polygon hybrid bike Singapore, because it will handle the off-road tracks very easily. This one is perfect for you if you are adventurous enough and still looking for your best hybrid bikes 2022!
Explore More Polygon Heist X Hybrid Bike
Marin San Anselmo DS2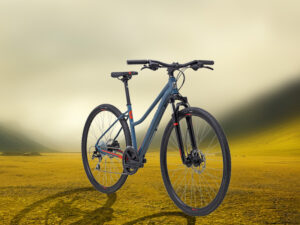 Marin's San Anselmo DS2 is an excellent commuter bike with capable components such as a sturdy 6061 aluminum frame, SR Suntour NEX fork with hydraulic disc lockout, a Shimano Mix 2×8 drivetrain, and dependable Tektro hydraulic disc brakes. Perfect for any surface and terrains, this one is one of the best hybrid bikes under $1000 you can get!
Explore More Marin San Anselmo DS2 Hybrid Bike
Marin San Rafael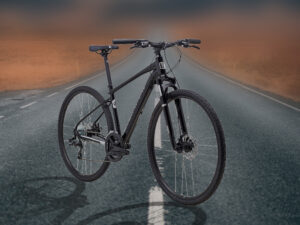 This bike is one of the best hybrid bikes uder $1000 and around $1000. The San Rafael is a Marin urban bike designed for riders who want to explore mixed surface areas and terrain, commute the local rail-trail system, and discover paved routes and dirt doubletrack.
The Series 2 6061 butted and hydroformed aluminum frame on the San Rafael and San Anselmo has disc brakes, rear rack and fender mounts, a 63mm travel suspension fork, and 700C wheels.
Explore More Marin San Rafael Hybrid Bike
Conclusion
Hybrid bike is the best choice for you if you are confused of what to get as your first bike. The best hybrid bikes you can get in 2022 at Singapoer is Polygon Heist X, Marin San Anselmo DS2, and San Rafael. You can get those best bikes at the best price from Rodalink!
More bike options are available from Rodalink, the official distributor of Polygon bikes who also sells bikes from other well-known brands. Rodalink also provides the best hybrid bikes for women! Aside from bikes, you can also find a variety of bike accessories, biking protection, biking apparel, bike tires, and bike handlebar, all at the best price!
If you spend more than SG$200 on a product, it will be delivered to you without additional delivery charges-for free. In terms of bike purchases, Rodalink's team will ensure that the bike is delivered to your address in ready-to-ride condition. Cycling has always been simple if you start with Rodalink.