Looking for a new bike or want to build your dream bike on your own? You must understand the different types of bike frame materials because it determines the cost you have to spend and the comfort the bikes offer for your ride.
Regardless if this is your first time looking for a bike to invest in and start your biking journey or your first time attempting to build a bike, this article is going to help you get to know various bike frame materials so you can find the best one that suits your needs and budget. Without furthering the introduction, here is the information you might need and enjoy reading.
What are Bike Frame Materials?
One of the core materials for a bike is the frame. Generally, few materials are often used to build a bike frame, such as:
Carbon fiber,
Aluminum,
Steel and,
Combination of those materials mentioned above.
Different types of bike material will result in various qualities of stiffness, durability, strength, comfort, performance, and most importantly, the budget you must spend on it. To help you reduce the confusion, here is a detailed explanation of each factor to consider the material you want to have:
Weight: You must suit the bike frame material with your riding style. Are you going to travel around and go bike packing, or do you care more about the bike performance and how fast it can help you cut through the wind? If your answer is the former, consider a stiff and more durable material such as steel, and for the latter, you might love to have a carbon fiber material the most;
Terrain: Riders often overlook these factors when deciding on a bike frame material. When riding in areas that are high in humidity, the steel bike frame will rust faster, so it will be best to consider other material that offers similar characteristics as steel, for example, the aluminum bike frame;
Budget: The most crucial factor in choosing bike materials and components is how much you are required to spend. By the end of the day, budgets often lead to deciding what type of material to get.
Type of Bike Frame Materials
Without further introduction, below is the summarisation of each material type along with the bicycle frame material properties, characteristics, and how the ride quality each material offers:
Carbon Fiber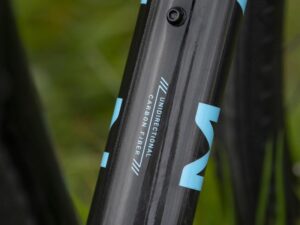 Most modern bikes in the higher tier price range will offer a carbon fiber build frame. The carbon fiber material is lightweight and has a high stiffness ratio and higher fatigue resistance. Regarding bicycle frame design, the carbon fiber material is easier to mold and can be shaped in almost any way to meet manufacturers' intended design.
In conclusion, the carbon fiber-made frames offer aerodynamic, stiff, compliant, and lightweight. When it comes to Polygon bikes, they are using the ACX Carbon material, which is made by a scientific blend of Toray T700 and High Modulus M series carbon to maximize both strength and stiffness in high-stress areas, making the bike constructed by this type of material become one of the lightest, stiffest, and most robust bike.
Aluminum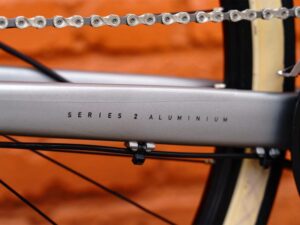 This type of metal is one of the most favorable bike frames for any range of bikers. Aluminum frames combine the lightweight, stiffness, and affordability of a bike frame in one material that is hard to beat, making it one of the most common materials to be found in most types of bikes.
Sometimes when you are looking for a bike specification, you will find the word "aluminum alloy" instead of aluminum only in the frame material section. If you are wondering about the difference between aluminum vs alloy bike frame, the answer is in the compositions.
Pure aluminum material will be too soft, making it hard to be formed as a bike frame. Hence, the manufacturer will have to mix the pure aluminum with other elements making it to be a harder compound to build a frame.
The numbers 6061 and 7005 commonly appeared in aluminum alloy material labels as both numbers indicate the different addictive used to mix with pure aluminum and form an alloy material. For Polygon bike frame materials, you will often see the ALX Alloy or AL6 Alloy in the specifications.
ALX Alloy in Polygon bike is a triple butted tubing 6061 aluminum alloy that gets heat treated to ensure its durability and strength, specifically built to last the test of time. What makes ALX alloy different from any other aluminum alloy material out there is that Polygon uses an aluminum band that is guaranteed to be more light in weight and more durable than any of their competitors.
Aside from ALX Alloy, Polygon bike also uses the AL6 Alloy tubing that has undergone a strict quality control process before and after the frame building process with impact testing to ensure that the frame is one of the best builds bike frames ever seen on the market.
Steel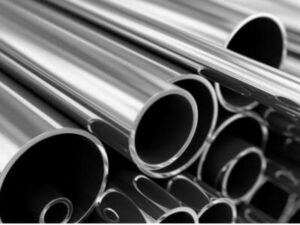 Before the discovery of aluminum material in the 1970s and 1980s, steel was a versatile choice for bike building. This material is inexpensive with high fatigue resistance, exceptionally durable, and easier to repair, making it the perfect choice for building a touring bike and any other entry-level or recreational bike which doesn't mind the weight.
What to Look For in a Frame
To find the best bike frame material that suits your need and budget, here are a few things you should consider:
Geometry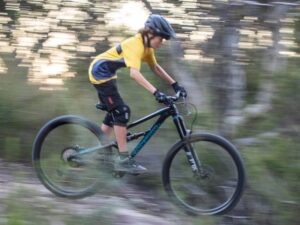 Choose bike geometry that matches your riding style. If you spend lots of time on your saddle and not looking forward to conquering the road or trail, choose a bike with more relaxed geometry with a head tube angle around 70 or 71 degrees. If you are looking for a more aggressive ride, choose a head tube angle of about 72 to 73 degrees.
Longevity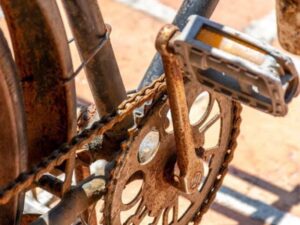 When talking about the longevity of your bike, you will have to consider not only your riding behavior but also the road you are riding on. For example, a steel-made bike is prone to rust, but at the same time, it can take stress over the long run.
If you live or often ride around the wet climate area, the aluminum alloy will last longer than a frame built of steel. But if you usually go for long-distance bike touring with lots of backpacks loaded on your bike and are primarily riding around dry areas, you might want to consider having a steel frame instead.
Budget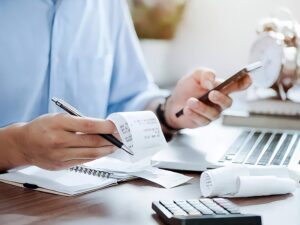 If you are under tight budget control, you might want to look for a bike built around a less expensive material which is going to be steel. However, if you want a lightweight bike that is still budget-friendly, you can consider investing in a bike frame made of aluminum alloy.
Conclusion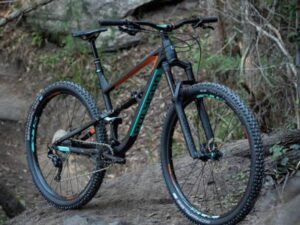 Now you get a clearer insight about the bike frame materials pros and cons, such as:
The carbon fiber frame is the lightest with higher fatigue and corrosive resistance, easier to mold, robust, and durable. The drawback of this material is that the manufacturer needs to gain knowledge to turn the material into a perfect bike frame. Hence, the price for carbon fiber-made bike frames is also higher than any other material;
The aluminum frame is also lightweight and more affordable than the carbon fiber frame. Also stiff and robust but a little bit difficult to repair if compared with the steel material.
The steel frame is the least expensive, with robust and stiffer characteristics, is easier to repair, is durable, and has a high fatigue resistance. But at the same time, it is prone to rust if constantly in contact with wet grounds and not forgiving in terms of weight.
If you are looking for a bike that is built around durable, robust, and lightweight material combined with high-quality components at an affordable price, you should take a look at the collection of Polygon bikes in Rodalink.
As we have mentioned earlier, each material of Polygon bikes, either the ACX carbon, ALX alloy, or AL6 alloy, all have undergone strict quality control before and after the frame manufacturing process, ensuring the bike is of the best quality compared to any of the competitors.
Polygon bikes are also equipped with world-brand components such as Shimano, SRAM, and Tektro while offering the best pricing and are more affordable than other brands with the same features.
If you are looking for more bike options to compare, Rodalink also offers a variety of bike selections from world-renowned brands aside from Polygon. You are guaranteed to find your ideal bike at Rodalink.
More remarkable about purchasing through Rodalink is that you can get your bike delivered right before your door in ready-to-ride form, so you don't have to go through the hassle of assembling your bike part by part. You also get the chance to buy the bike now and pay for it later by using Shop Back as your payment option with 0% of the interest charges.
So what are you waiting for? Visit Rodalink right now and take your dream bike home right away. Begin the most incredible biking journey only with Rodalink.